Ever wondered what the particular process in the Windows Task Manager, under the 'Processes' tab refer to, why is it running, which application is responsible behind the particular process and other such queries.
Tasklist.org is the solution to all such queries, in other words it's a dictionary of all the known processes running on any system.  You can see the process arranged in alphabetical order on the Tasklist.org page, as shown below.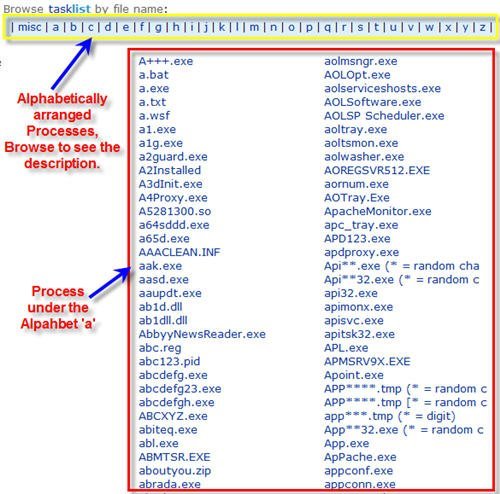 Later, clicking on any of the Process shown here takes you to a detailed description and recommendation for the process, if you wish you can see the description and recommendation using the PDF option or you can choose to download it.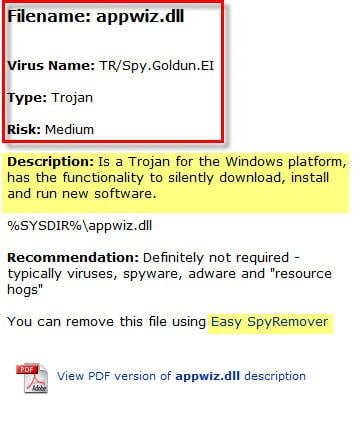 You can also download their Easy SpyRemover to remove the infections, the free version of Easy SpyRemover has automatic updates feature and scheduled scans, and so if you need a nice free Spyware remover, you can download it.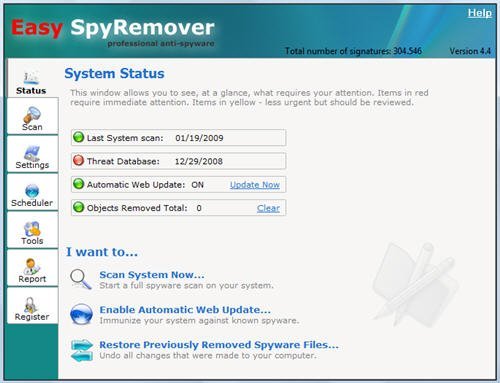 So next time when you come across an alien type process being run on your system, feel free to visit Tasklist.org and get to know all about the process.   Visit Tasklist.org