Have you ever realized that you can't watch the movies and videos in Xvid format on your iPad, this might come as a heart break to several iPad fans, but not to worry, the solution too has arrived – CineXPlayer.
CineXPlayer is an iPad app (comes for Free) and this is all you will need to enjoy the Xvid Movies on your iPad.
Here is the feature list for the CineXPlayer (taken from the official app page) –
Transfer your Xvid movies to your device instantly (no conversion needed)
Play your movies anywhere, anytime – even when you have no Internet connection (in a train, a car, a plane…)
Enjoy the full quality and cinema experience
Full Resume Function
Swipe to Delete (to manage movies)
Here are some of the Snapshots of the App, have a look –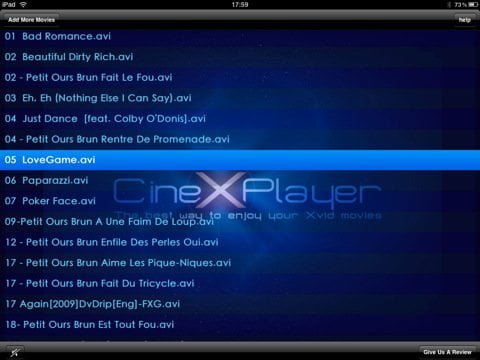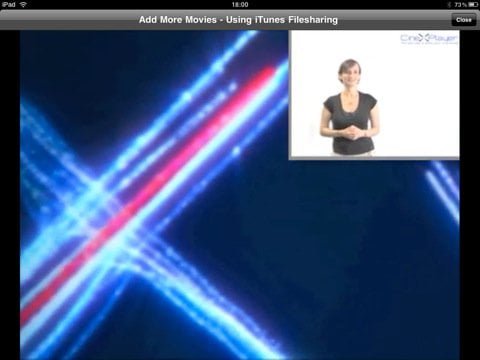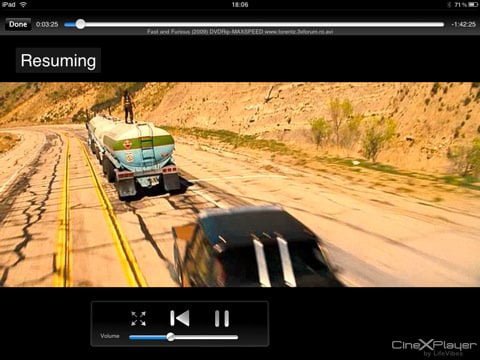 You can get more info, like the support information, and the link to follow CineXPlayer on Twitter, on the official download page.