Archive files have been around for quite some time and are widely used to share and store files in a compact, organized, and hassle-free manner. The process of creating and extracting a single archive or compressed file is easy, but when it is the case with multiple archives, the same process can turn out to be very hectic and tiresome at times.
In this article, we are here to take away all your hassles related to archiving multiple files, as we'll be telling you about a list of software that lets you extract multiple archive files. Please make sure you stick to the end of this article to pick the software that best suits your needs.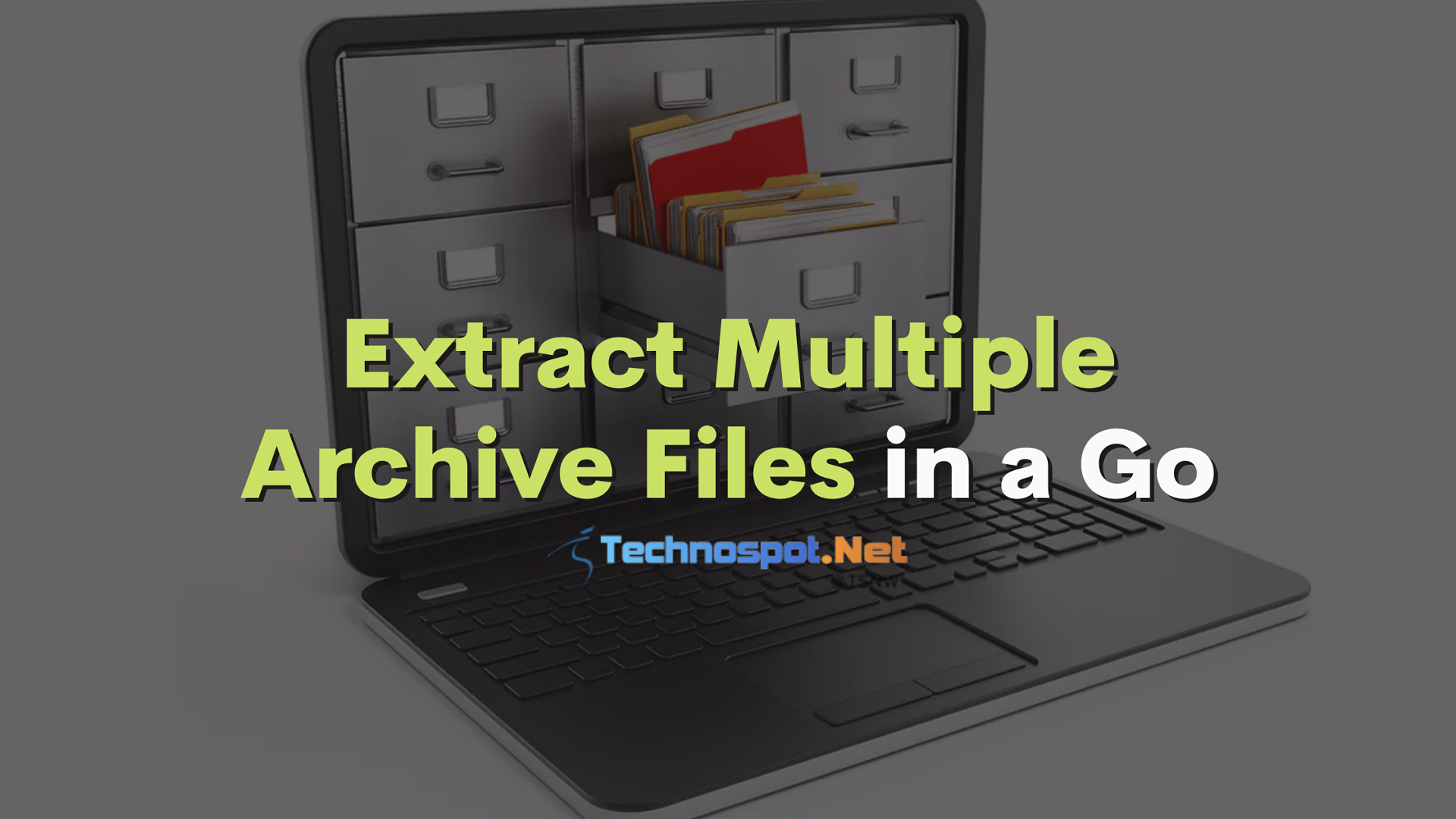 Why Extract Multiple Archive Files In A Go?
In most cases, archive files are created to share multiple files compactly to become more accessible for a user to download and extract. Still, the same experience can become a nightmare when there are numerous archives. The latest versions of Windows do provide the utility to extract archived files, but it does not let you extract multiple files in a go. Extracting multiple archive files separately can be a very tiring task, as you have to select the file, open it, and then select the extract location for the file. You can save all the hassles if you choose and extract the archives in one go.
Extract Multiple Archive Files in a Go (Multiple Software)
Here is a list of some of the best file archiver software that supports extracting multiple files.
ExtractNow
Winzip
Peazip
WinRAR
7Zip
Let's know more about this amazing software.
1] ExtractNow
ExtractNow is a well-built tool for such work which can decompress multiple popular archives one after the other using its drag-and-drop user interface. The important thing here is that the tool is not only simple, but it does its job perfectly.

Below is the list of features :
Can run multiple instances of Extract Now for those who need the tool to work on Red Bull.
It maintains the history of all the extraction work (source, location, and size.)
Users can set predefined locations for extraction. It can include file names and folder names in the final destination.
Option to Overwrite files.
Extract Archives within Archives
Automate to copy zip files to another destination. It is helpful for users who want to maintain a dedicated section for all their archive files. You can also choose to delete it.
It can add the extract now features with the context menu. It comes in handy when selecting multiple archive files and executing them with the extract now option.
Supports extraction of password-protected archive files. However, you will need to provide a text file with all the passwords listed. If all your archive files are locked with the same password, you have an option.
Taking automation one step ahead, you can monitor a folder for archive files. This way, if you have a file where archives are downloaded, the extraction process can be initiated instantly.
If you want to use a different extraction process with its built-in rule, you can add that to extract now.
Supports command-line parameters. It is helpful if you want to use it with one of your custom programs.
2] Winzip
WinZip is one of the most widely used, trusted, and advanced file archiver and extractor software. It has almost every feature you may demand from it, including the ability to extract multiple files in a go. On top of this, you can also scan files before extracting, splitting, and extracting files from most formats. Winzip is constantly modernizing and adding new features to the tally.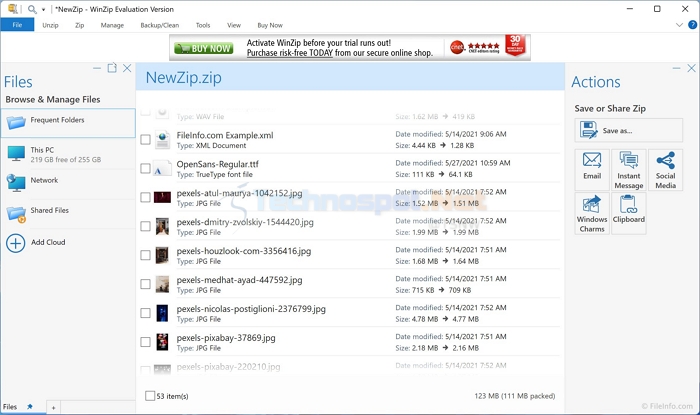 The software now also has several cloud integration, making it easier to import and export files to your cloud storage like Google Drive, Dropbox, OneDrive, and many others. To extract multiple files through Winzip, you must select those files in Windows Explorer and open the context menu. After that, click on the extract With Winzip option to unzip multiple files in a go. There is a free trial version available for the software. You will have to buy the license to use the application post the trial period.
3] PeaZip
PeaZip is an open-source file archiver and extractor software with all the features of quality software while being completely free. With open-source software, you can be at peace of mind regarding the safety of your files. PeaZip has extensive support for file formats as it supports archiving and unarchiving files in 200 file formats.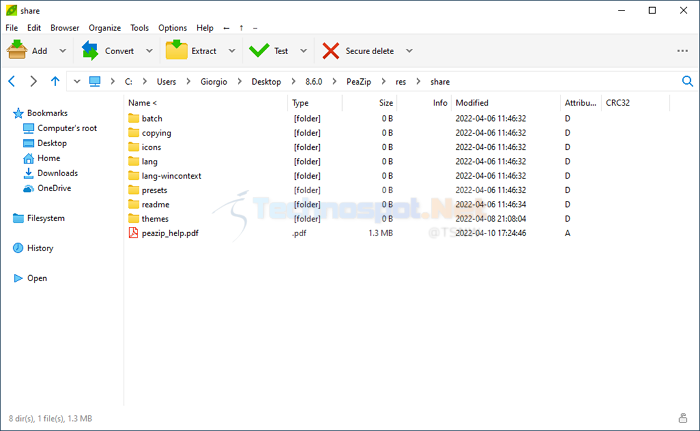 There is even a portable version available for the software, meaning you can use it even without installing it on your computer. Unlike WinZip, PeaZip is not loaded with many features you might not even need. The software packs in a straightforward user interface.
3] WinRAR
WinRAR is one of the most popular freemium file archiver and extractor software. While the software requires you to pay to use it after the free trial period ends, it still does not restrict your usage. You can keep using the software for as long as you want.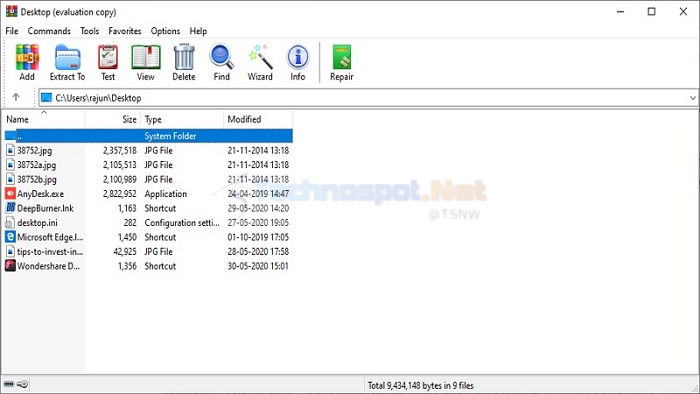 The software has a simple and slightly primitive interface but houses all the valuable features. You get to scan your files before extracting them. WinRAR supports all the popular compression formats like RAR, ZIP, CAB, ARJ, LZH, TAR, GZip, UUE, ISO, BZIP2, Z, and 7-Zip. WinRAR also allows you to split the archived files.
4] 7Zip
Yet another popular open-source file archiver and extractor software on the list, 7Zip is considered the pioneer of open-source file archivers and even created its compression format, 7zip. The software sometimes has a better compression ratio of 30-70%. You can extract files from a wide range of formats. The interface of the software is plain and up to a point. To some users, it might not appeal that much.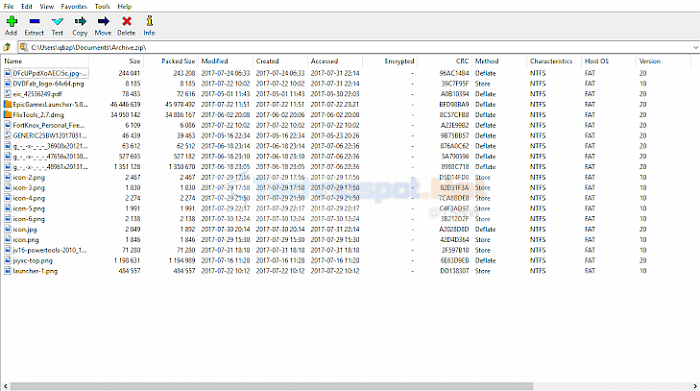 File archiving and unarchiving can make your work much more manageable using the proper, efficient, and feature-packed software. Among the five software listed above, if you need the ones with the best interface and more features, you pick PeaZip and WinZIP. However, if you prefer a simplistic approach and want the interface to be on point, then 7Zip and WinRAR will be better options.
Can My Files Get Corrupted While Archiving?
Yes, there is a chance for the files to get corrupted during the archiving and unarchiving. The best way of preventing any mishap is to have a backup of the files. For a more stable file archive, ensure you don't overcompress the files; the smaller the archive size, the greater the risk of files getting corrupted.
Can I Zip Multiple Files In Separate Archives In A Go?
Unfortunately, you cannot do this with the widely-used software. To create multiple archives with different files, you need to do that separately and manually for each file.