Facebook is the most popular social networking platform competing neck to neck with Twitter, and having the most feature-rich apps makes everybody sign up with them. Apart from these reasons, most of the family members have an account with Facebook, making it easy to stay updated and connected to know what is going on. This post will guide you on how you can create an account on Facebook or Signup with Facebook to create a user account or Page account.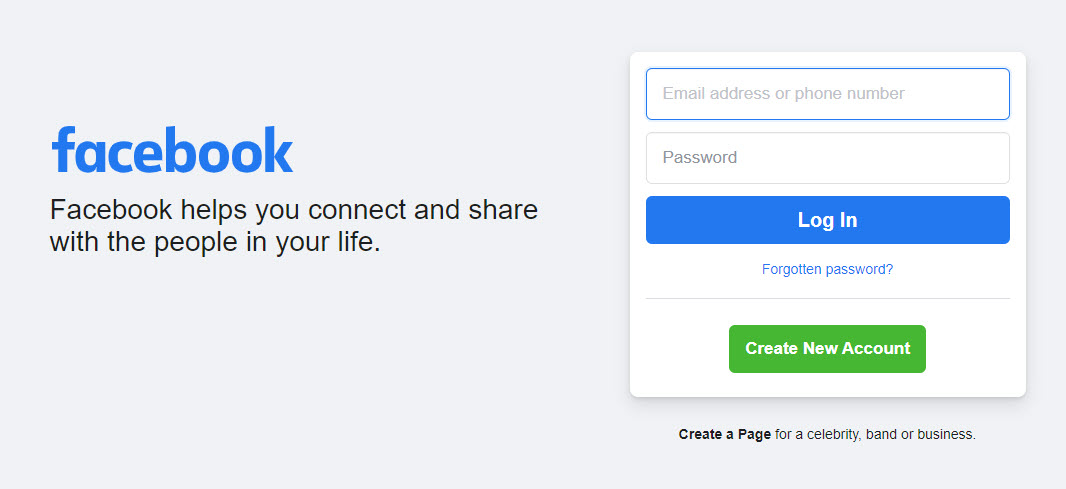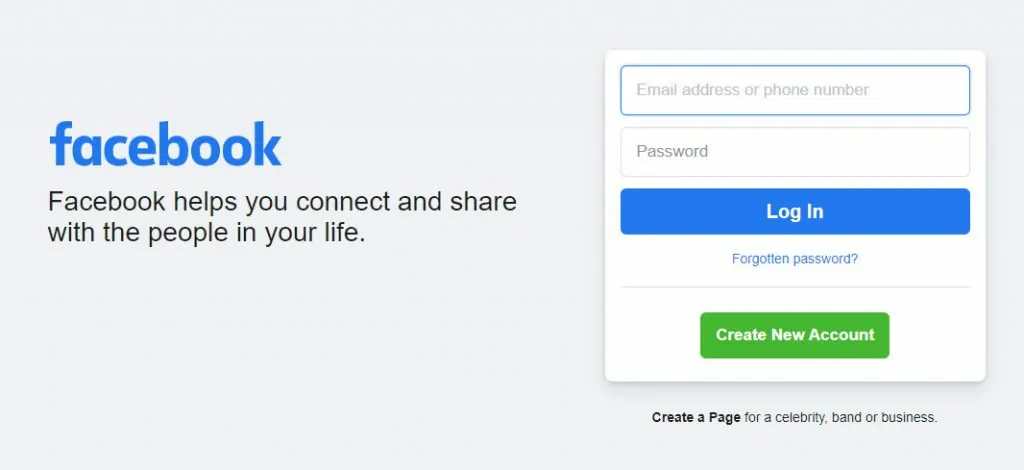 Guide to create an account on Facebook in the right manner
Coming back to the topic, If you want to Sign up with Facebook, it is easy, but there are certain restrictions that we need to follow. Also, there are a few privacy issues, which I will talk about later. So let us understand the basic steps to sign up, and then we will look into the points because of which you are not allowed to create an account on Facebook.
Steps to Sign up with Facebook
Go to Facebook.com
On the right hand of the page, you will see a form that asks you to Sign up with them.
The details required are First Name, Last Name, Email,  Password for this account, Your Gender, and Birth Date.
Remember not to use the same password you had used for the email account you will be using with Facebook. Use a new strong password for your Facebook account even if the email is the same as your email account.
Give all the details correctly and click on the Sign Up Button.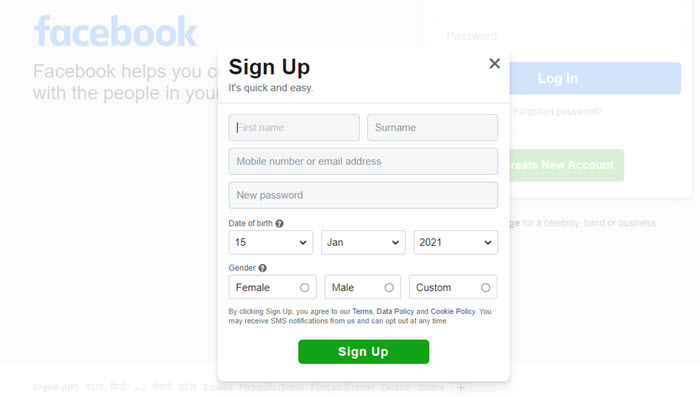 This will take you to a Captcha Verification Page where you need to enter two words, which are displayed as an image. If you cannot understand, request a new one.
Once you complete the steps, an email should appear in your Inbox of the email used above.
This email has an activation link that verifies that you requested an account with them.
Once you click on it, your Facebook Account is ready for use.
Steps to Create A Facebook Page for your Company
It may so happen that you wanted Facebook to create a Page so that you can list your business. However, when you try creating an account with that name, Facebook Rejects. It is because they are bound to safeguard these names which are or look like company or brand names. I have listed details of that error in troubleshooting.
Facebook allows you to create a Business Page that you can manage using a regular account. If you own the business, you can do it yourself or have somebody in your company who has the authority to create a Facebook Page.
Go to http://www.facebook.com/pages/create.php
Choose a Type, which can be Local Business, Company, Brand, Artist, Public Figure, Entertainment, Cause, or Community.
Select your category and name and click on Get Started.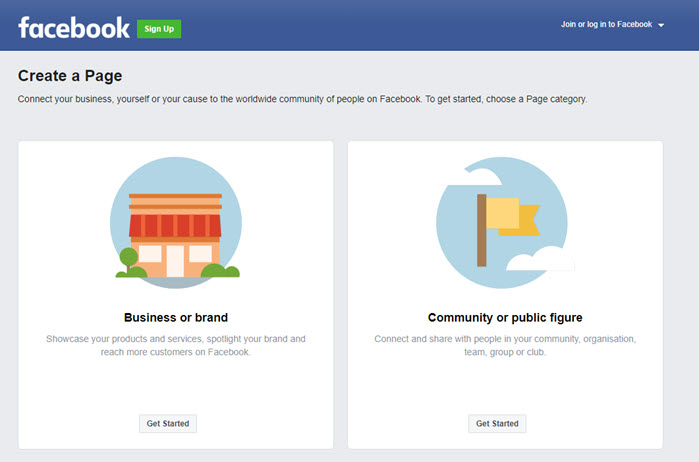 You will have to agree with Facebook Policy and Pass-through their captcha check.
Once done, it will ask you to either use it as an existing Facebook Account or use companies official email id and proper details to create one.
After this, you will see the Page create and listed under that account.
Once done, I will suggest you create a nice URL of that page that looks like a facebook.com/yourcompanyname. Follow the steps here, and it is possible to see your Facebook Page like a normal account. Follow the settings here to see the Fans and their comments.

Few Troubleshooting Tips for creating an account on Facebook
You should always enter your correct age. It will help Facebook filter contents that are not suitable for your age. This makes sure you have a healthy experience here. You should be at least Thirteen ( 13 ) to sign up or create an account with Facebook.
You can always hide your age and other details which your friends or anybody can view.
In case Facebook rejects you Sign up Process, saying, "There is an existing account associated with this email," Then either you have already created an account sometimes back, or somebody has used this email id. So either recover the password and see what account it is or find who used that email id.

If you are rejected by Facebook, saying, "Our automated system will not approve this name. If you believe this is an error, please contact us," then the name you are using may be under copyright, someone Else's name. But if this is not the case, you need to get in touch with them and prove that it belongs to you.

Few words on Facebook Privacy :
Facebook is a closed environment, but depending on what you want to share and show with your friends, it is possible to change things. If you are the kind of person who does not want to expose every detail to the world, you should go and change settings in your Facebook Privacy Policies.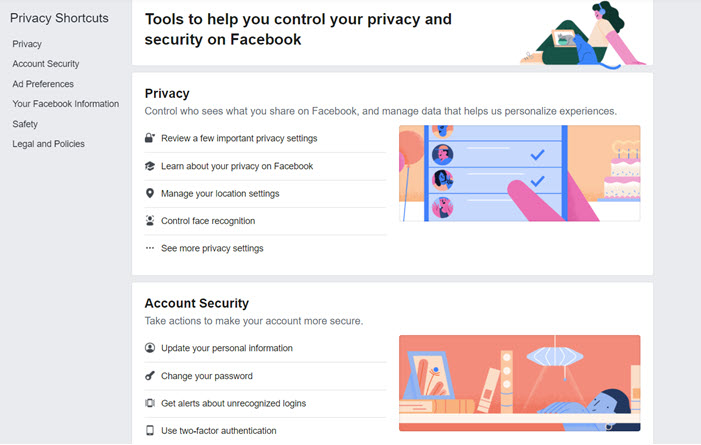 I hope the post was easy, and you could create an account on Facebook or Signup with them.