The launch of Google's browser CHROME had drawn a lot of attention. As on first look I am not sure whats the advantage you get using it on Firefox or IE ( Specially the IE8 Beta 2 ) but there is one thing certain, Any Google Application will run extremely fast.
On the other hand I found some Unique things which you must know about Google Chrome
Create Application Shortcuts: This allows you to create a small program which is dedicated to a web site. This means just click the program and you will see it there. Lets say  you make one for Gmail. So just click of that application or program it opens it up. This is basically more secure .
Manav did wrote an post on Create Site Specific Browsers with Bubbles sometimes back. So I guess Google must had been inspired.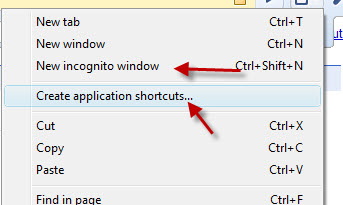 Ghost browsing : They call it as incognito which means "with your identity concealed" . That says it. Browse and nothing gets recorded here.
Pages you view in this window won't appear in your browser history or search history, and they won't leave other traces, like cookies, on your computer after you close the incognito window. Any files you download or bookmarks you create will be preserved, however.
You can achieve the same in Firefox or IE if you set it to clean everything on exit, but it cleans up for all users. This is something pretty cool.
Browsing and Searching History: This is which I liked most. Its more like what you see for Windows machine. Your browsing history is categorized by dates and timing for each page is audited.  Love it.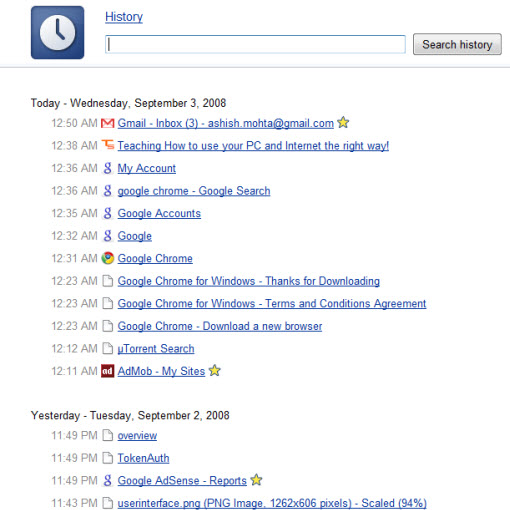 Dynamic Speed Dial: Another thing you would get as you visit more pages is a small analytic for your browsed pages. I guess we might see some Google Analytic feature soon in Google Chrome. This is similar to Speed Dial in opera, but the difference is it creates the speed dial based on your browsing habit rather than manual editing it.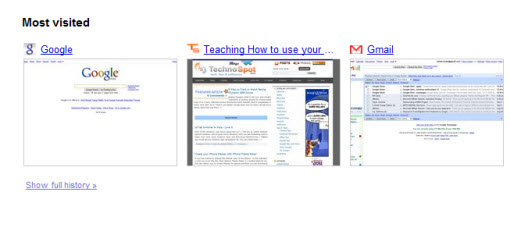 Search Count : This is little ad on to what the find of Firefox. You can search in Firefox and it highlights when that term is present in the page. With Chrome Search in page you also get the number of match result.

Till now this is what we got to know. Rest of the things are simple. As the time and goes I am sure this browser will get updated but it has to give some big reason to users, other then making Google applications fast, to make them switch. Wish them good luck. You can download chrome from here
Thanks to Manav's effort, who had been testing chrome with me. Moreover he reminded me of this create application feature he wrote about long back.