Many a times when you start playing an audio or video, the system greets you with an annoying message explaining you there is some codec missing and it cannot play the video and you just don't get it whats wrong. Codecs are basically drivers to play particular formats, that's nice but how do you know what to do next ?
Sherlock Codec Detective is one portable software that can help you find more information on the codec to find a way to fix it. Just download and run the application and it will list you all the drivers categorized into audio codec and video codec with status ( broken or ok ).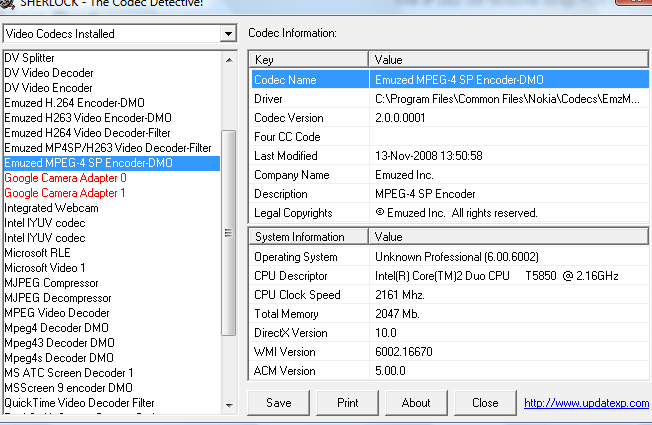 The codec details are exhaustive, but if you take a look closely all you need is to find the company name and codec name and do a little search which should let you find the codec. In case you dont have a technical support which many of us have can help you troubleshoot it. As you can save the information of individual codec in text file, just email this file to Technical Support to speed up the process.
However this tool doesn't let you remove any of the entry in case you decided that the codec is not required.  There is another tool, Codec Sniper, which is mentioned on Ghacks with in depth detail, which allows you to remove the missing codec from system but as it says do it at your own risk.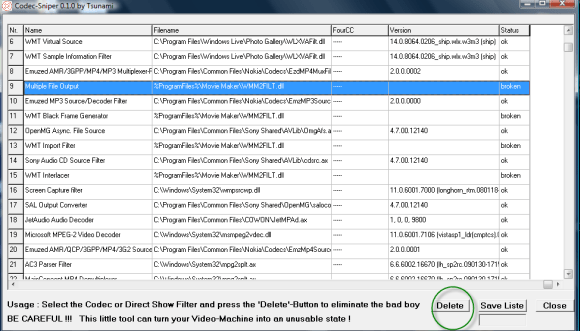 Comparing both the Broken Codec finder tools, here is a small analysis
Sherlock  Codec Detective saves the list of codec in a better format than Codec Sniper. Sherlock codec detective breaks down in more readable fashion with broken codec at the end.  Infact this is more helpful for tech support guys. Here are the samples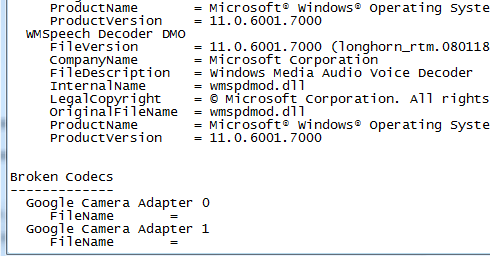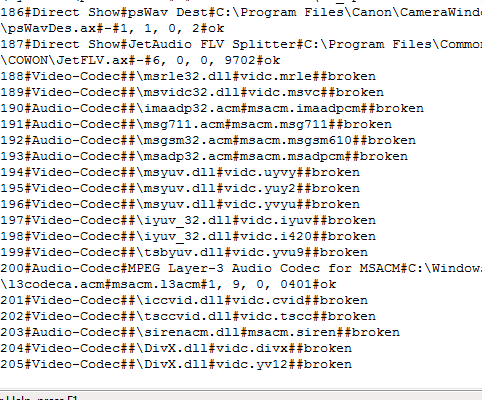 Secondly  if you compare the images which finds codec list from both the tools, You would find the categorization done i.e. Categorized into Audio and Video Codecs and table like format for codec information looks much better.
But Codec Sniper has a unique delete option which can help you remove the broken codec from the system information. So the choice ultimately is with you to pic what works best for you.
You can find more details and download links @ Sherlock Codec detective and Codec Sniper detail pages.