Depending on how popular a restaurants or hotels are, you might have to wait for couple of minutes which coulD be as long as an hour. But you cannot know an average time you might have to and if you are running short of time it becomes an unnecessary problem for you.
Whats the wait is one service trying to solve this and our time by gathering user generated data to find what could be an average time of waiting in any restaurants in US.
You can start searching by what kind of food you want to eat, which region and place you are.  The result suggests you a lit of restaurants which has been reviews by customers like us and it displays waiting time on prority.
There is also a provision of you entering waiting time which makes the data more realistic and helps you out more next time you come at same place.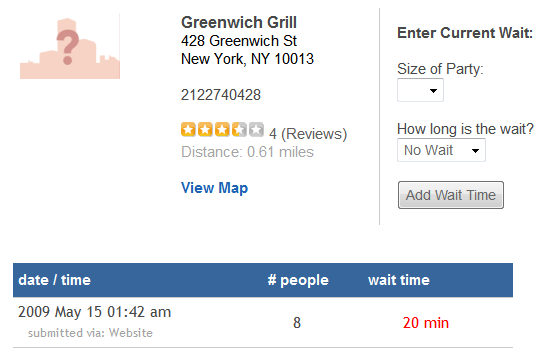 They have online and mobile versions also. Specially for Iphone they have a different versions which gives an advantage.
To call the hotel.
Get maps and directions
Send the info to email.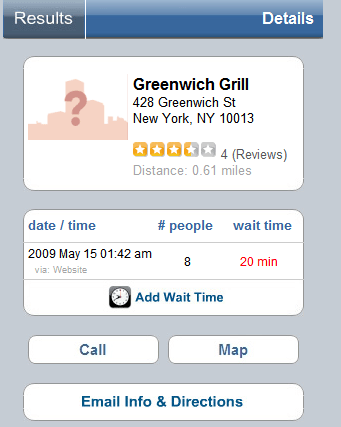 Overall What the wait is an excellent service but will need consistent user database for proper reviews and waiting time so everybody gets benifited. Give What the wait is.