Launchy is open source program which allows you to find files, music, PDF even the programs with just few keystrokes on your computer. It's based on same concept of indexing your files as Google Desktop search but I found it light weight on the system.
This program is smart in the way that it learns from your previous keystrokes to analyze which file you are looking for. Even if its not able to find the exact file it can give you suggestion ( possible matches) which we are seeing in most of the search engines like Google and yahoo. Its compatible with Windows not sure of XP but it should be of an issue. I will get it tested tomorrow. Here is an image to give you a small preview.

Features of Launchy
Light Weight and Easy to use.
Smart Tip and Faster indexing
Indexing of Exe and start menu is done at the time you install.
Supports skin like Aero Soft,Black Glass, Tab Based Skin.
Tips using Launchy :
Browse your computer by typing C: and it will list all files and directories under that.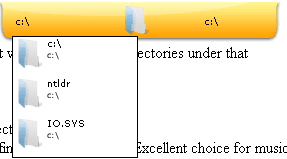 Use it as Calculator by typing 2 + 2

You can set the configurations like
You can specify which files and directories to be indexed
You can customize the file types to find in each directory. Excellent choice for music directories
Add global search types common for all directories.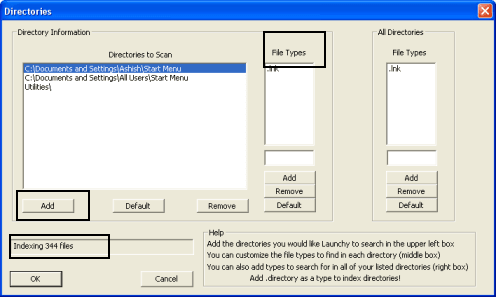 Resources:
After installation you will be given option to auto launch it and it never shows up!!!….Press [ALT] + [SAPCE] and it will appear in middle of screen like the above image. Press [ESC] and it will disappear. Over all a cool program .