Shipping a package is one of the main concerns for a shipper or sender is accurate pricing. High shipping prices might lead to customer churn; thus, determining the shipping cost is essential. If you use USPS as your shipping service, this post will help you calculate USPS retail postage price using the USPS shipping calculator. However, before that, you may want to know more about selecting the right mail class.
What Is USPS Retail Postage?
USPS is a government agency that provides postal services to eCommerce business owners. It has more than 630,000 employees and provides shipping services worldwide. They provide several services like shipping services, postal services, and more. It offers a wide range of shipping options, making it suitable for everyone.
Most business owners prefer USPS shipping services because of their pocket-friendly pricing and fast delivery. Whether you want to send a small or a large package, USPS features a plethora of class mail like priority mail services, priority mail express,  first-class mail, media mail, and more.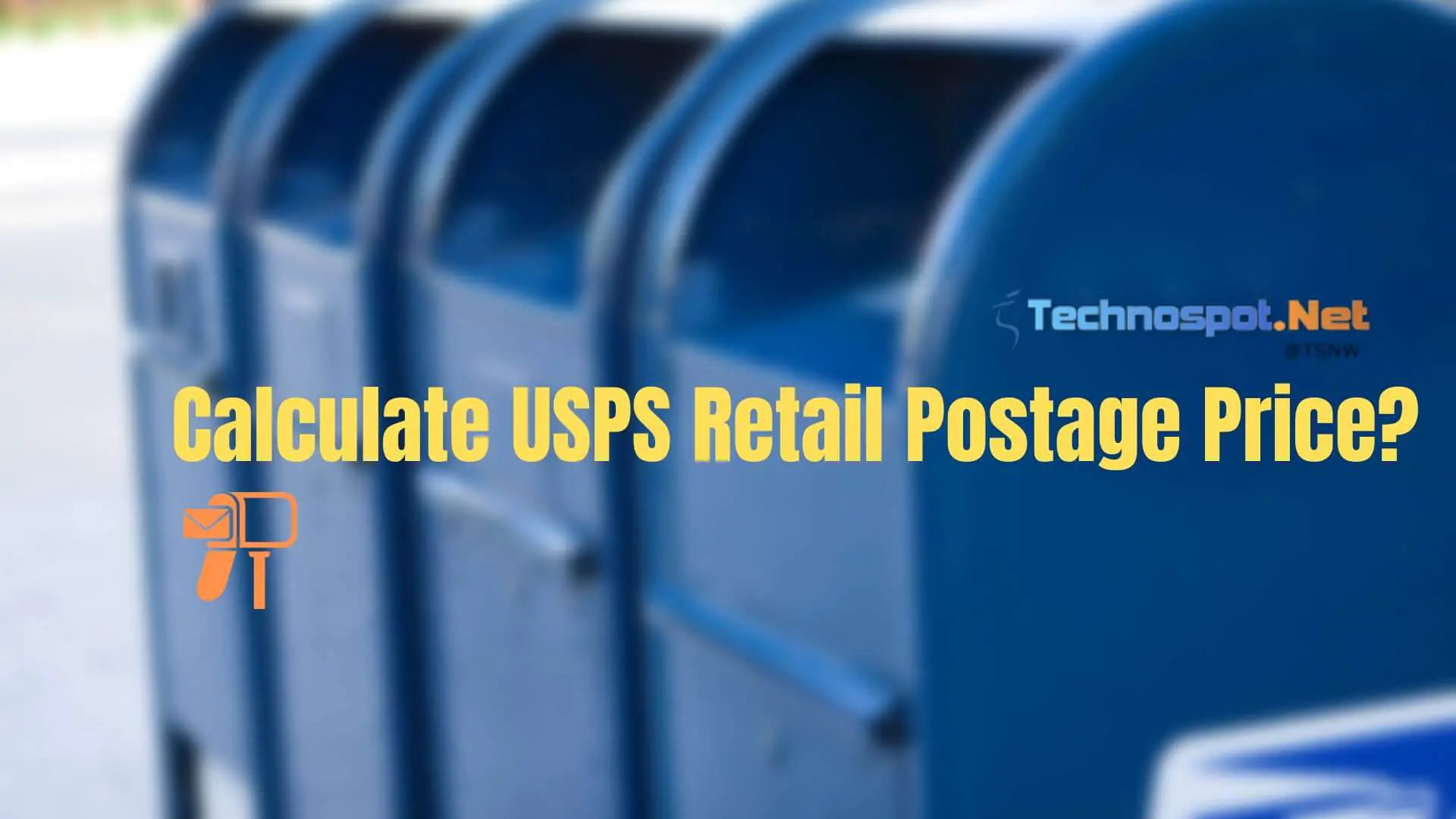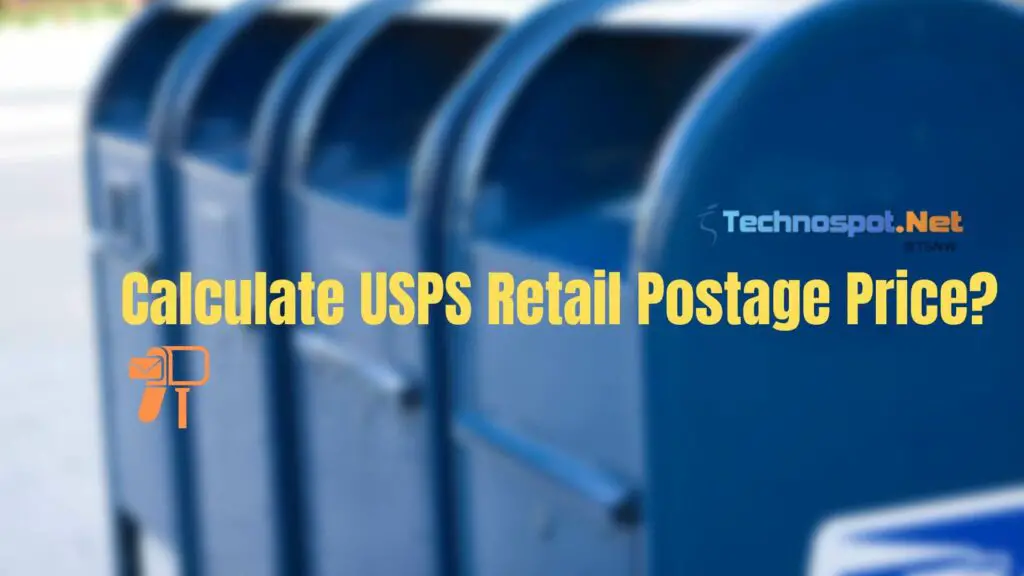 How To Choose The Right Mail Class For Your Business?
USPS® offers economical shipping rates, making it the first preference of business owners. From small to large packages up to 70 lbs, USPS® features a range of mail classes to give you a value-for-money deal. Let's check out each of them, as it will impact your USPS calculator price.
1] Priority Mail Express
If you want the fastest shipping option, go for Priority Mail Express. It delivers the shipment within two days. The price varies package's 1,000 to 5,500 depending on the package's weight and dimensions. You can use this service to ship products up to 31 kg. Moreover, you can track the shipment anytime.
2] Priority Mail
Priority Mail is one of the user-recommended mail services. You can ship cards, letters, and packages up to 31 kg. Regarding price, the small package shipment costs Rs. 50, whereas the large shipment costs Rs. 500. The shipment gets delivered within three business days. Moreover, you get a tracking ID, insurance, shipping boxes, and envelopes.
3] First-Class Mail
If you want a shipping service exclusively for small packages, First-Class Mail will be ideal. Not to mention, it is the most opted and pocket-friendly shipping service. You can ship letters, cards, documents, and packages up to 360 gm. Small shipments start from Rs. 25 and go up to Rs. 60 for larger shipments. This class mail is ideal for lightweight packages. You can also track the shipment whenever you want. However, you must pay additional charges for signature confirmation and other shipping services.
4] Media Mail
Medial Mail is ideal for media and books that require fast delivery. However, this service can only ship a static type of media. Unfortunately, You can't send video games and computer drives with Media Mail. The price package's from Rs. 285 and may vary on the package's weight. You can ship books, 16 mm films, documents, manuscripts, educational charts, and medical prescriptions.
5] USPS Retail Ground
USPS Retail Ground is an efficient way to ship large packages. The delivery time varies from 2-5 business days. Thus, if you want reliable class mail for less-than-urgent shipments, USPS Retail Ground will be ideal for you. The price starts at Rs. 718 for small packages. On top of that, you get USPS tracking. However, this service is only accessible at the USPS post office.
Factors Affecting The Postage Price
Postage is the amount of money the sender pays while shipping a commodity. Several factors affect the postage price or shipping price.
Weight: The packaged weight is essential to the package price. The package's weight is directly proportional to the postage price. Heavier packages require more storage space, fuel, and time. Thus, accounting for higher postage prices.
Size: Large packages have higher postage charges, which are harder to handle and require more storage. However, you can only send parcels up to 108 inches. But if you want to ship packages up to 130 inches, USPS Retail ground lets you do it.
Travel distance: Postage charges also depend upon the shipping distance. With increasing distance, transportation charges also increase. Moreover, such packages require additional storage charges.
Type of Class Mail: As discussed above, USPS offers several mail classes. Thus, postage price varies from service to service. You have to pay a premium if you need super-fast delivery and reliability, you have to pay a premium.
Additional charges: If your package is above 1728 cubic inches, you must pay an additional DIM charge.
To calculate the DIM, multiply the package's length, width, and height. Further, divide it by 166; the quotient will be the DIm. However, you won't have to pay the DIM charge if the DIM is lesser than the package's weight. In cases of inaccurate DIM, you'll be liable for a dimension-noncompliance charge.
How to Calculate The Postage Price?
Calculating the postage price beforehand can make your shipping experience a lot smoother. As discussed above, several factors account for postage prices. USPS features an online tool to calculate the postage price, USPS Shipping Calculator. It is a simple and beneficial tool that helps you plan your shipment.
Thepackage'suires the package's volume, dimension, origin, and destination. The following steps will guide you in using the USPS shipping calculator without errors.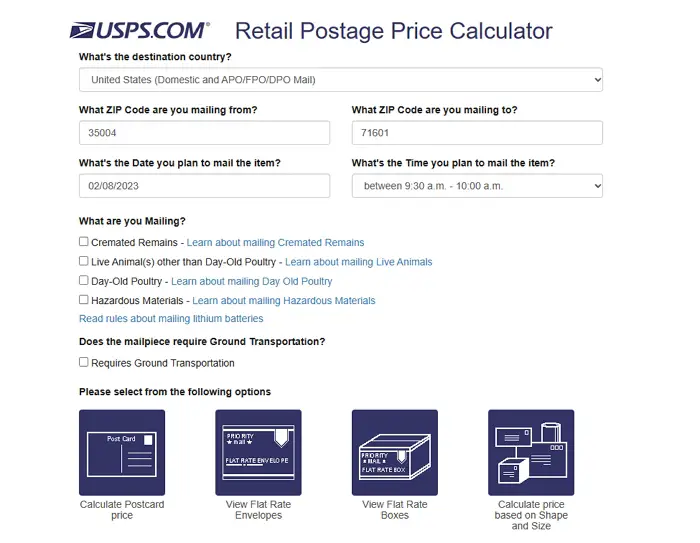 Go to the USPS website.
Hover to Send and click on Calculate a Price or click this
Enter your package details
Choose the type of shipment
Click next to evaluate the exact rates
You can now calculate the price.
The Conclusion
You can follow these steps to determine the USPS Retail Postage Price beforehand. The additional services are optional, so you can skip them and proceed to the next step per your requirement. The shipping price and the USPS postage calculator also provide an expected delivery date. Thus, you can prevent shipment delays and promise an expected delivery date to the receiver. Also, it is an international price calculator for USPS to send anywhere in the world.