As more and more people moved into online editing online dictionaries become more common and with that came confusion on which one to use and which is the best online dictionary for editing topics. Most of us have standard websites where we look upon and compare it to find the best bit.
Addvert is a custom search engine for dictionaries which does all these hard work for you. It finds meanings and phrases for any word from online services like Wikipedia,your dictionary,one look, the free dictionary, youtube, and also gets you related words and displays them all in one page.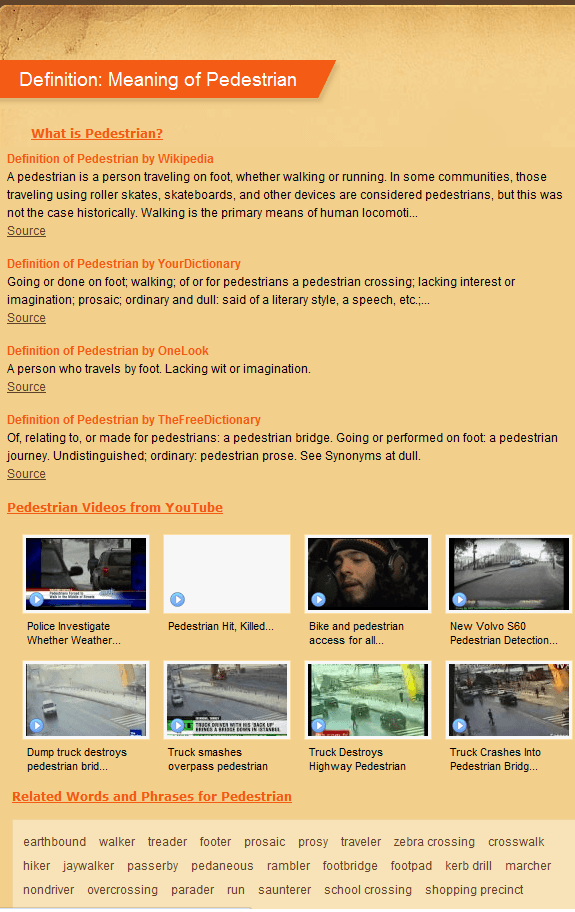 The only disadvantage in my opinion is lack of number of dictionary services it queries. There are many other standard and better services which should be included. Otherwise things are good.
Related : Dictionary with Translation app for 52 languages