LyricSift is another application which follows the KISS factor but does a great job for Music Lovers. If you are looking forward to find new songs this is a good place. This online applications displays you random lyrics of a song with information of song, album and artist names.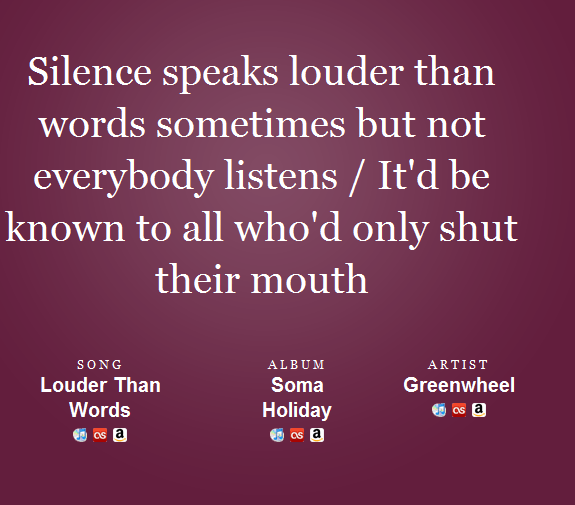 The next step is to listen the music on Last.FM and enjoy it!!
But hey would you also like to buy it ? LyricSift also helps you out with that.  The information of Song, Album and Artist names are linked to Apple Store and Amazon where you can find the song or find more song based on Album or Artist name.
All the lyrics which is displayed here are randomly contributed from the users who use this site and should be properly check and verified before they show it here. If you have any song which you feel like sharing with other, just click submit lyrics button and fill in all the details of the song along with name, artist, album etc. They even have an iPhone application for this if you would like to use.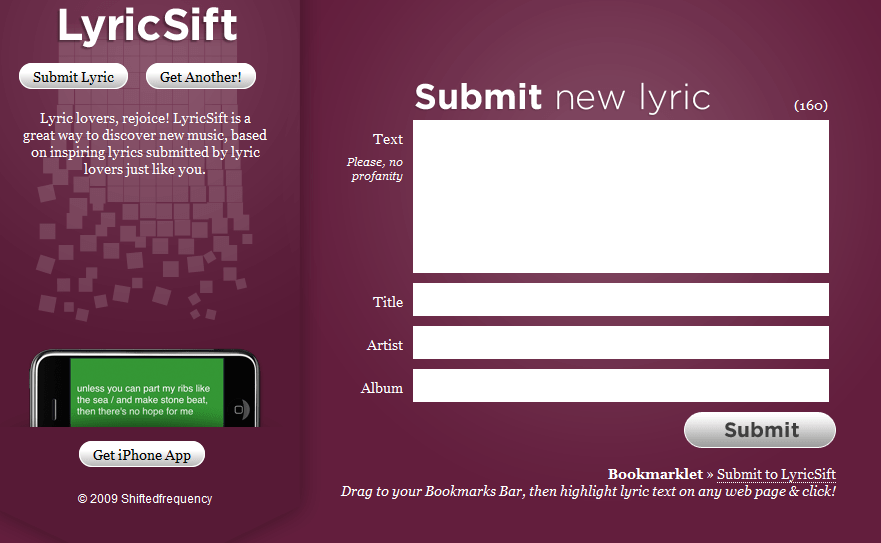 Start using Lyricsift now and discover some good music and If you have downloaded the music, Organize it with One stop software for organizing and tagging music files