While reviewing a lot of files and folders, it is difficult to search and then, later on, replace words in multiple files and folders. A typical scenario is where you need to make sure files do not have block words in the files. In this post, we will share how you can find and replace words and phrases in multiple files on the computer available across various folders.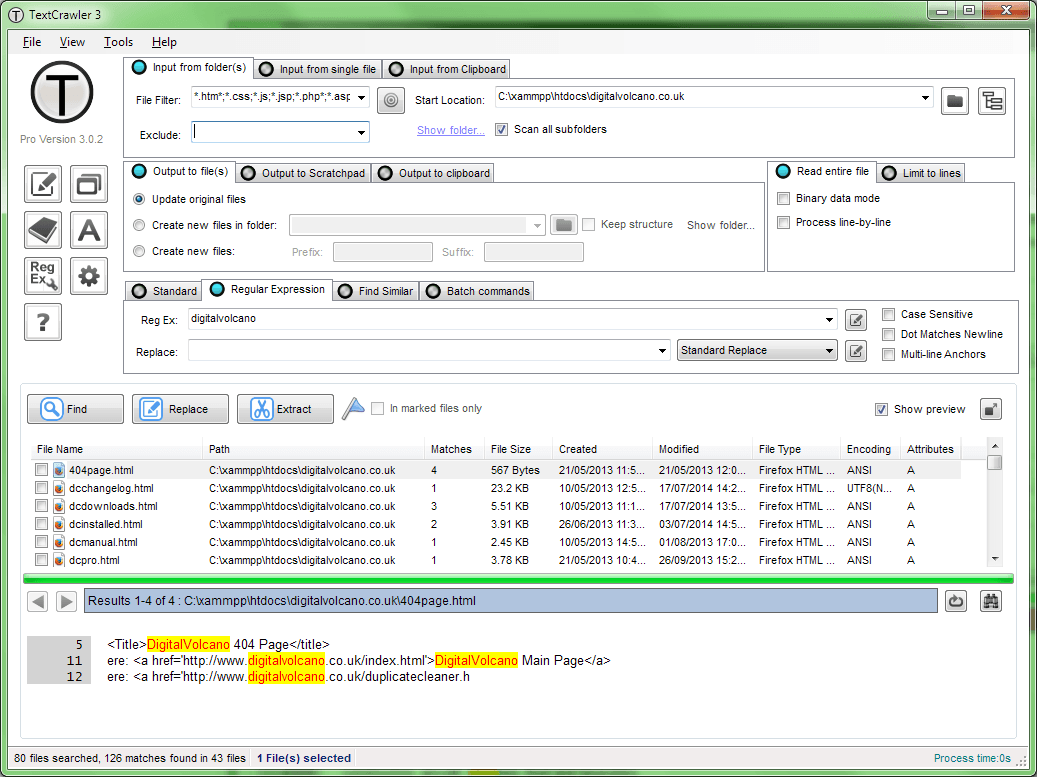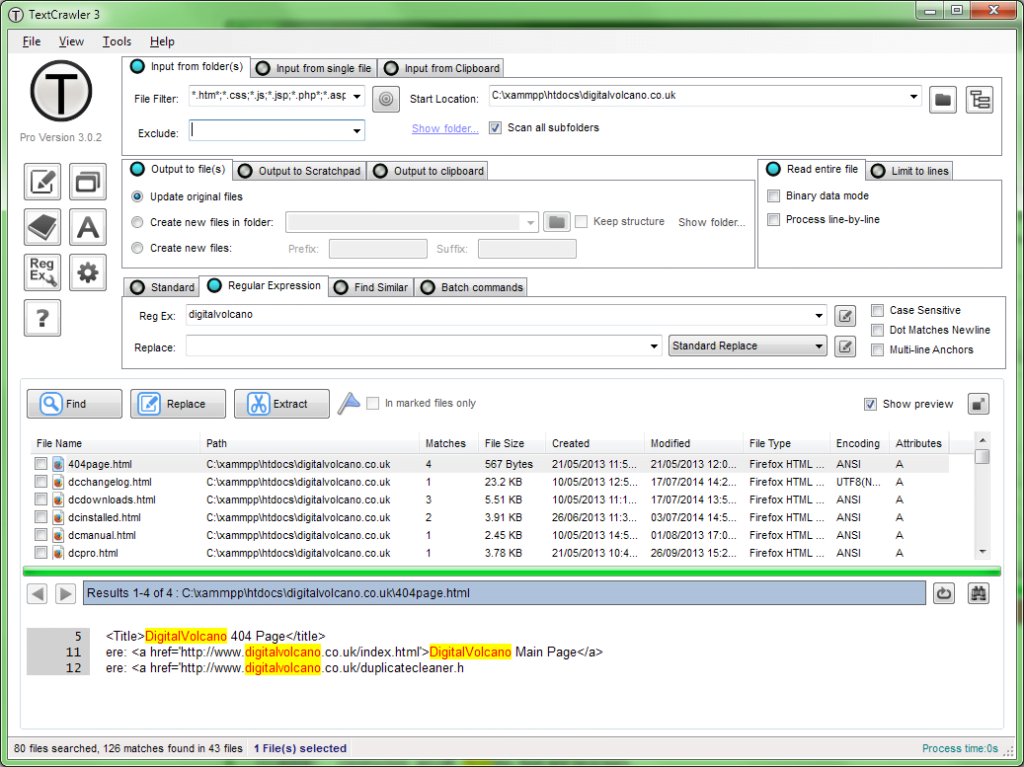 Find & replace words in multiple files on Windows 10
Meet text crawler. The software is built keeping this typical scenario in mind, and for those who regularly work with text files on day to day basis. Here is the list of features:
You can search, delete, insert, and replace text across files in any subfolder.
Supports Regular expression in case your documents are complex or when you try to scan large files.
Regular Expression test tool allows you to check if expressions are correct.
Save your search parameters into an expression library to repeat it every day.
It can Highlight words you are searching for so that you can quickly visualize it.
Create a batch process for an automated process.
It can give you a preview of how it will replace words. It gives you a clear idea before you do it.
Multiple output options allow you to update the file or write out to a new folder or filename.
Limit your search to a line number range.
It supports command-line options.
Create backup files if you want to restore the original version.
It can also sort, remove duplicate lines, and remove whitespace.
Related: Multiple tools to search a word inside multiple files
Overall this text search and replace application is excellent with so many features and that being free. So even if you do not have heavy work, but you can always download it from here and keep it handy even if you use it sometimes.