Archview is an excellent handy tool which can view the zip or rar file which is available to download on internet before actually downloading it. In case you have doubt on the archive files and its content which can easily be solved through this extension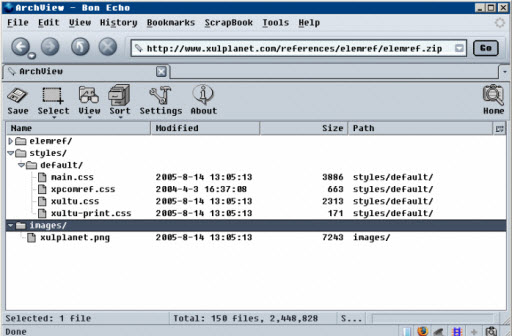 As soon as you hit the download of any archive ( zip or rar ) file it fetches information about it. Here is the list of features:
Directly access archive files on Web or FTP server.
List the catalog of archive file.
Open or download an individual file.
Support RAR and ZIP formats.
Support HTTP, FTP and file: protocols.
Can present HTML or XUL interface.
Only fetch necessary data rather than the whole archive file.
Work together with Firefox, easy to use.
Platform independent, (theoretically) support all platforms that Firefox can run.
However it does not support SFX files , encrypted and som more. Find the complete details on its Home page
Via Ghacks