On Twitter it is not so easy to remember where all you friends are located specially when you have large number of followers plus it needs those extra step of checking profile etc.
Twitter Google Map Fun Thing, thats what the title says, is an online application which locates your friends on twitter on Google Maps and it is easy to view where most of your friends are located.  This could even come to a surprise to many users who have never seen their friend's profile.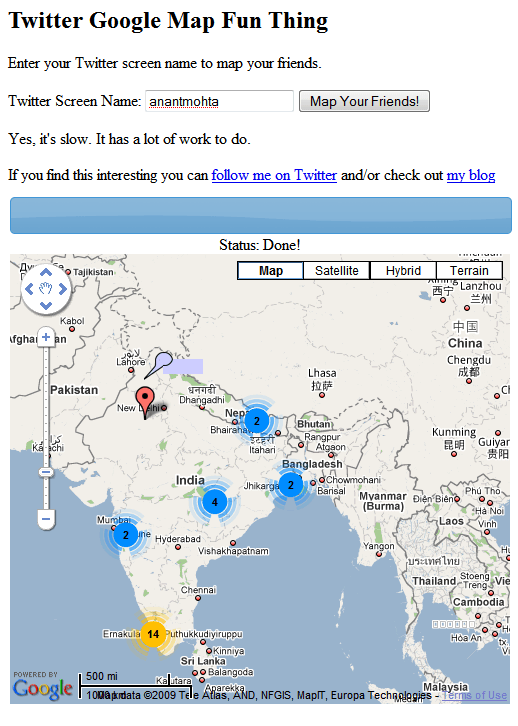 Like you can see in the image above, the tool was able to pin point the locations accurately and if you go little closer you will be able to see the tweets also.
However the application is little slow and it pulls only 500 friends of yours. Time for building up the map depends on how many friends you have on twitter. I found this application pretty cool and I hope the developer is thinking to improve it further. Go and Find your friend's location