If you are a bookworm, or even if you are someone who loves reading but due to some reasons, don't get enough time to pursue this passion, probably you will never like to be in a scenario when after completing or may be after reading some pages of the book, you feel it isn't worth reading, right?
So here is this online tool, named as Book Seer, which suggests you a couple of books which could be your next read, i.e.  It suggests the book on almost same lines, so that you enjoy reading the next book too.
All you have to do is, simply enter the name of the book and the author in the fields as shown below.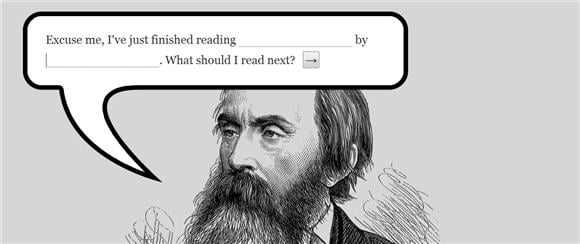 I would have been better if the lines read 'I loved readin_______by_____. What should I read next', after all at times one might end up reading the full book, just hoping for something interesting to appear in the book.
It makes suggestions based on two different sources, Amazon and Library Thing, you can even buy the books online using the links there.
Suggestions provided are mostly the books by same author, so I suggest it would better to research the results using 2 or 3 books and authors you have liked reading, and make a choice, based on these results.
Book Seer might not be very accurate, but at least it narrows the number of available options, making it easy to make a choice, isn't it? I think the tool is pretty useful for the people who are much into reading.