Finding a stolen camera is a very odd idea but if you can actually find your lost camera it will be like dream come true for many because you can get those moments back which you clicked.
Camera unlike Mobile Phones do not  tracking mechanism inside them. So how do you track them ? Every Image taken by a camera has a unique information embedded inside it like Date, Time, Camera Model Type and the most valuable information is your Camera Serial Number which is unique. The data is collectively called as EXIF data which you can see on your computer also. On Windows, right-click on a photograph and select properties and then Details Tab. Scroll down below and you will everything under Camera Section.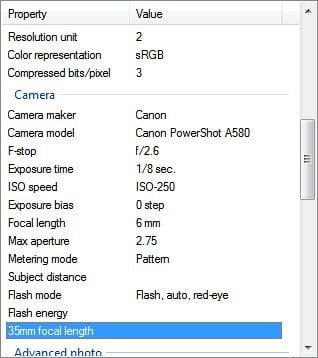 This is an online utility which reads the above mentioned EXIF data from your image and then searches it in their database which has over One Million sightings of images with the exif data.
To use this tool, you need to drag and drop an image which is taken from the camera which is stolen. Just make sure you have not edited it, if you doubt, use this tool to find it out. Once you have identified the right image, drop the image on their website and they will read and search in their database to see if any match is found.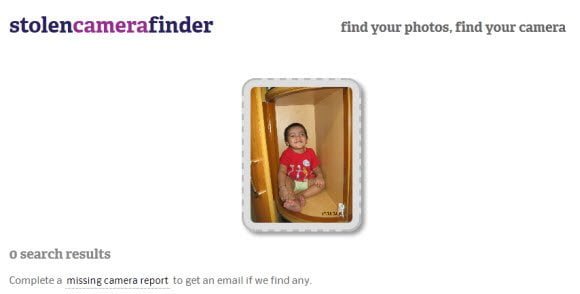 This will only work if somebody has taken snaps with your stolen camera and uploaded pics online and has been read by this tool. For this very reason, the developer of this website have some tools in place which can be used by readers to read exif data online and submitted to their data anonymously.
What if you do not have any image with right exif data ?
In case you do not have, you can use your camera serial number to search in their database here. It does the same sort of search except that it is manual.
Can the Exif Data be changed ?
As a matter of fact it can be changed.  Though tools which can  change the data but they are not in place to do this in purpose but to help people add EXIF data in case they loose it. Now if somebody has changed this data on the photographs taken by your camera, chances are you will never find it again. You can try one such tool here to know more about it.