Indian Railways is India's lifeline, with more than 22 million passengers traveling every day. We face a lot of trouble while calling at the railway stations for ticket booking or inquiring about something. In this fast-moving world, we need our work to be done in no time. Here we have some best railway apps for your rescue to find Running Train Status on Android/iPhone.
What is Train Live Status?
Indian Railways and other private service providers tell us Train Live Status by using real-time tracking of GPS for all trains of India running on the Indian Railways Reservation System. It provides information about the last location of the train with the actual arrival and departure timing of the next railway station in the route of that train. It will tell you the platform number on which the train will arrive.
Train Live Status Details
While checking live train status, other details are also provided along with it that includes:
It will show all the stations the train will cover in the entire journey, from where the train starts to its last destination station.
Detailed information on trains arrival and departure time for each station throughout the trip.
Stoppage duration at every station.
Shows details of coming stations like estimated arrival and departure timing, platform no., etc.
Before traveling, if you check Train Live Status, it will be more convenient for you to plan your journey.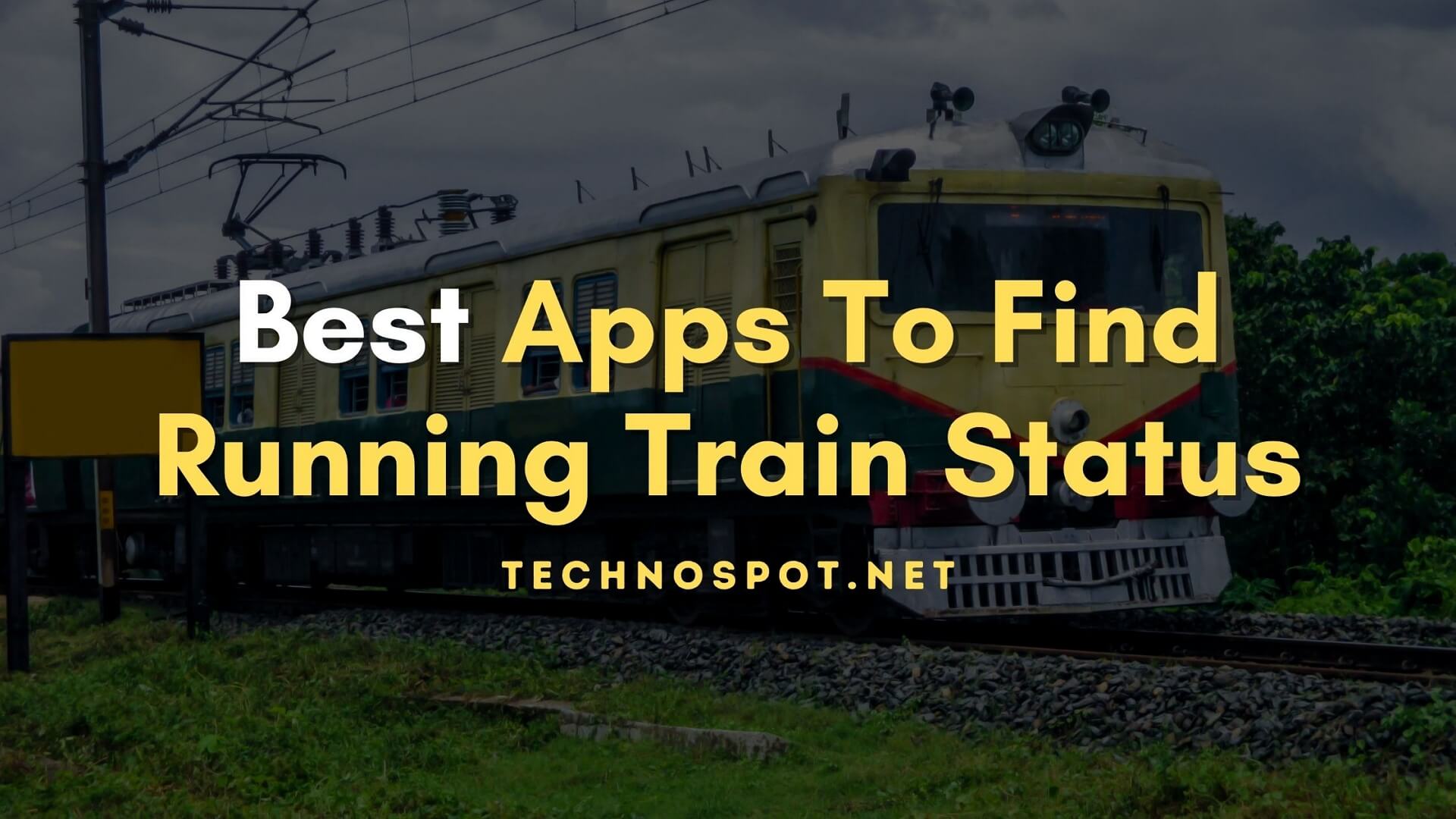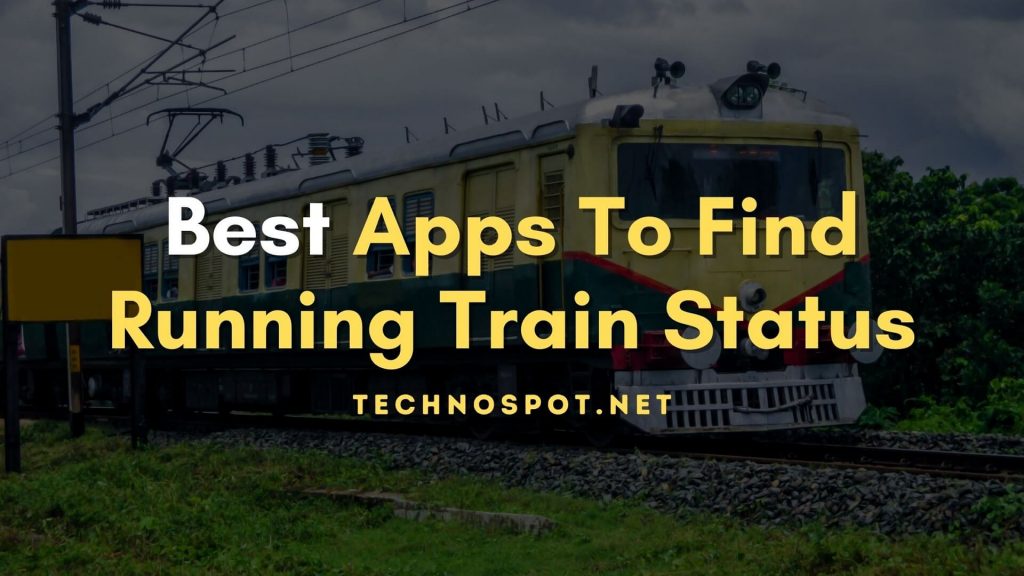 Best Apps For Running Train Live Status
There are many websites and mobile apps available to check the Train Live Status. Here are some of the best apps you can use for your railway inquiries:
Rail Yatri
NTES (National Train Enquiry System)
eRail.in
IXigo
IRCTC connect
You can use any of these apps as they work in a similar way.
1] Rail Yatri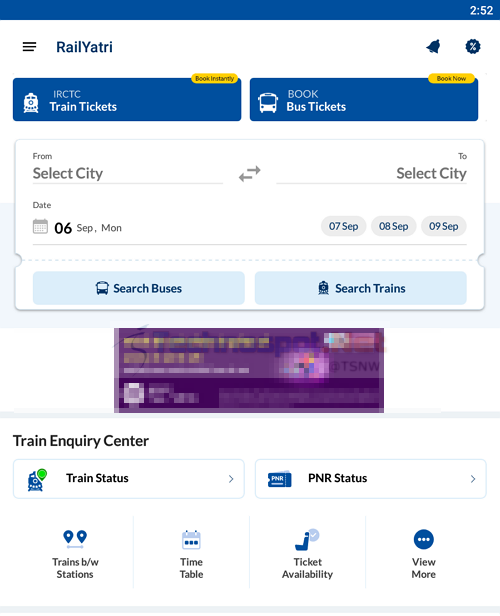 Rail Yatri is the topmost app of the Indian Railway. During the booking of a train from IRCTC, you get your PNR number in the messages. Rail Yatri will add the PNR number automatically to the My trips section. Using this, you can have all the details about your train, such as the train platform number, running status of the train, seat number and layout, coach position, etc.
From this app, you can enquire about the fare of trains.
The additional feature of this app is that you can order food of your choice, travel reminders, and predict the PNR for waitlisted tickets. It provides offline train tracking making this app unique. You can also get updated information on trains running between any two stations.
2] NTES (National Train Enquiry System)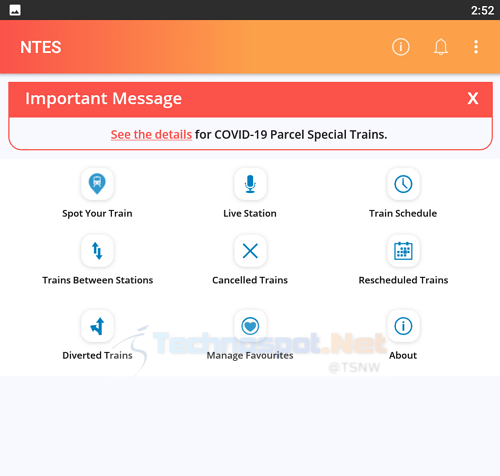 It's the official Indian Railways app on which you can find information related to train-running and real-time status for all trains of India. This app is quite easy to use with all features on a single screen.
NTES can be used to spot your train, checking the train's schedule, know its live location, if it is canceled or not, diversion information, rescheduling, trains between stations, etc. It's a lite app which comes with all the features, that too, in small size.
3] eRail.in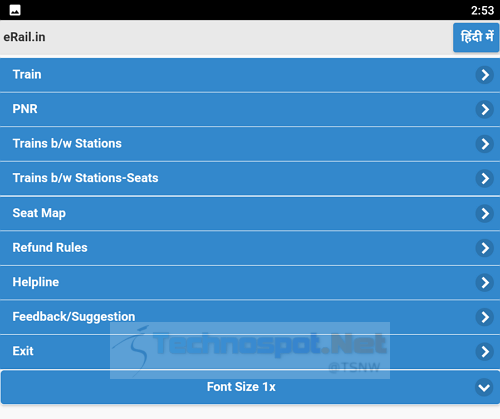 eRail.in is one of the most reliable train searchings and PNR status checking apps for Indian Railways. It's easy to use application with an amazing user interface. It provides you detailed information regarding trains and their tickets. You can also get information regarding trains between 2 stations, PNR status inquiry, seat availability, fare info, etc.
4] IXigo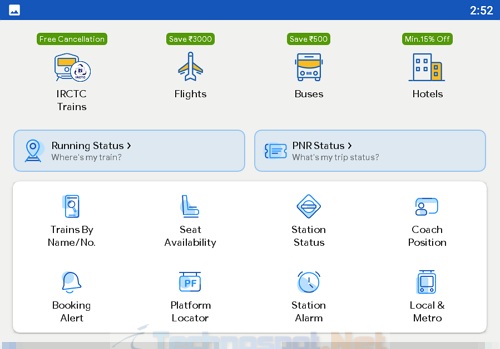 Ixigo is the second-best free Indian Railway app for Android and iPhone with wonderful features, design, and a simple user interface. You can use this app to get the details and status of all the major and local trains, the best hotels to stay in, book bus tickets, book cabs, etc. This app provides you details about coach location, seat availability, your seat map, PNR status, train timetable, etc.
On IXigo, you can get information on Delhi Metro, Mumbai Local Trains, Kolkata Metro, and Bengaluru Metro. Some of the cool features of this app are a Refund Calculator, Station Alarm, Entertainment section, multiple Indian language support, rating and reviewing trains, etc.
5] IRCTC Connect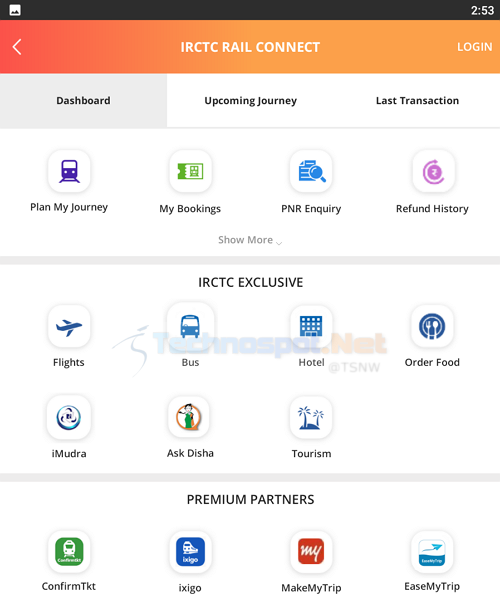 Train tickets can be booked online easily using the official website of IRCTC. The government has launched the official IRCTC Connect Android and IOS app. Train booking and reservations can be made through this app. Some additional features of this app are Book Meal, Ask Disha (a virtual assistant), purchase Zee5 at low cost, etc.
Login to the IRCTC Connect app using your new or existing login account with the IRCTC website to search and book or cancel train tickets on the go. This app has an amazing user interface and retains passenger details, making quick future booking procedures. With the help of this app, you can get upcoming journey alerts.
How Is On-time Or Delay Is Calculated For A Running Train?
Based on the estimated arrival time (ETA), on-time or delay is calculated at the next stop. If the train is running late by 30 minutes, the train will reach with a delay of 30 minutes on its next station. However, this delay can be covered on the remaining journey. So, keep checking the train running status from time to time.
Why Do You Need To Check The Current Train Running Status Frequently On The Date Of The Journey?
Train running status gets updated every minute. So, you should check the train running status from time to time.
These are few apps that will help you to know more about your journey. You can install any of these apps as per your requirements. You can download and install these apps for free from the Google play store. All of the above apps are great and can provide all the required information you need to know about your train-related queries.
How To Check Train Live Status?
First, enter the train number.
Then press the Check schedule button.
Now the exact status of the train is displayed.
You can check the date of the journey, the actual arrival or departure timing, the current status of the train, any delay, and much more.
Related :