You are working on your computer, and your bandwidth is incredibly low. The article that you read for reference takes a lot of time to load and you end up losing some precious minutes. You check for open programs, but you are shocked to see all other programs are closed. In this post, we will share a list of programs that allow you to find such applications including one that is built into Windows.
Find which programs are using the Internet and bandwidth on Windows
Here is the list of free software that you can use to find what is taking all the bandwidth of your internet connection.
TCPView
Proc-net-Monitor
CurrPorts
Windows Task Manager
Make sure not to kill or stop programs which are genuinely consuming data. Some programs might be downloading an update, and will appear on the top of the list.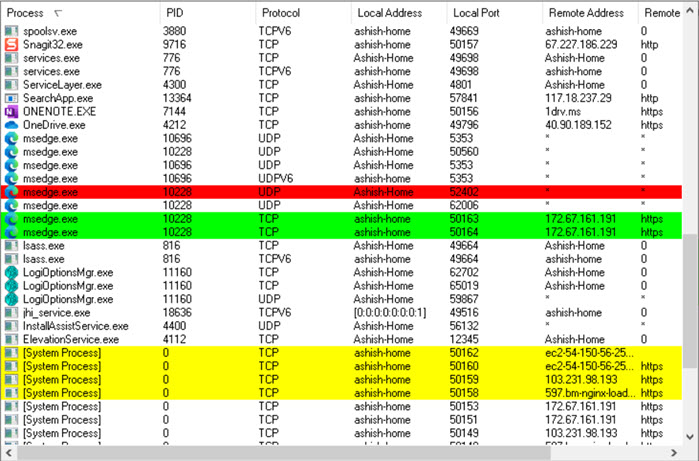 1] TCPView
TCPView is a lightweight software that shows you which program uses bandwidth in real-time. The following video shows it in a visual way.
In the above video, notice programs are highlighted in red, yellow, and green. I am sure you are wondering why is it so? So here are those colors with what they represent
Red represents a program that is deleted.
Yellow represents a program that changing state from one update to another.
Green represents a new program
A setting that I would recommend you to disable is unconnected endpoints under the options menu.  It makes sure that connected programs are only displayed, and any new program comes up in the list.
Download from Microsoft
2] Proc-Net Monitor
Released in 2015, Proc-net-Monitor is a software that shows you in real-time view of apps in the system is using your Network.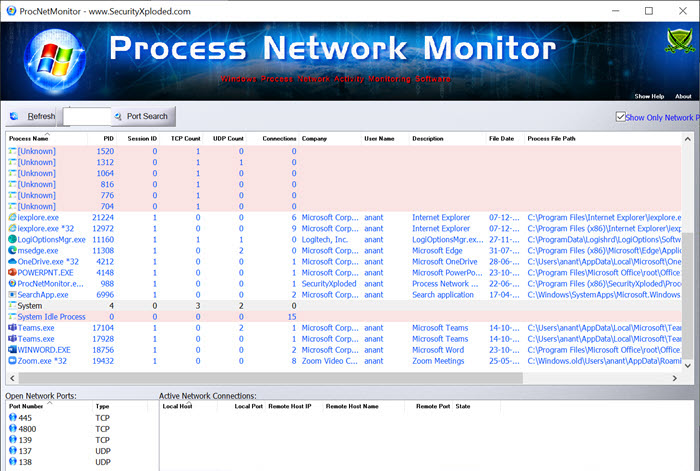 Features:
Locate file location with a right-click.
Find any processes with open TCP/UDP ports & active network connections.
Quick actions including Kill Process, Online Scan, View Properties are inegrated in the right-click menu.
Online Scan available for all the process to find more information about it immediately.
Port Finder allows you to search for any process using it.
Export in HGTML and XML is available
Download Proc-net-Monitor
3] CurrPorts
CurrPorts is a decent replacement for TCPView. It shows users the applications that are using its bandwidth in real-time view. Any new endpoint that is established gets in green for a few moments.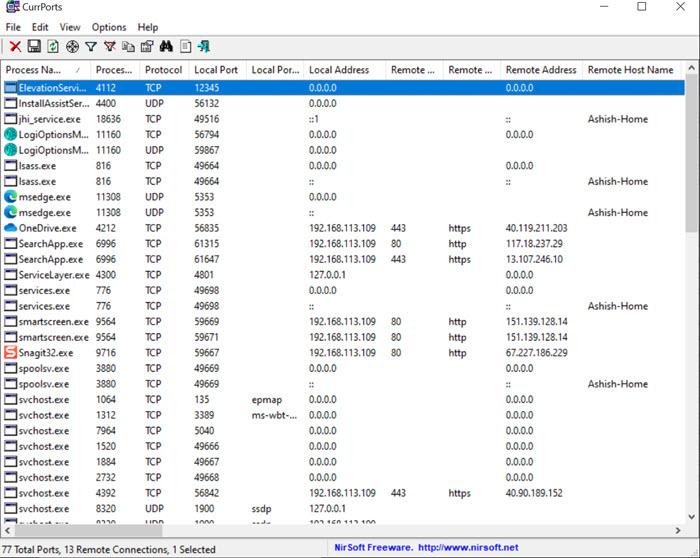 CurrPorts offers you the option to select and delete together with the unwanted endpoints that appear on the screen. You just need to select multiple programs by pressing the Ctrl key and the next step is to press the red cross icon on the Top-Left
Download CurrPorts
3] Windows Task Manager
if you do not want to install a third-party software, then you can use the Task Manager (Ctrl+Shift+Esc).  Windows offers it as an in-built software that can reveal the internet usage for each app.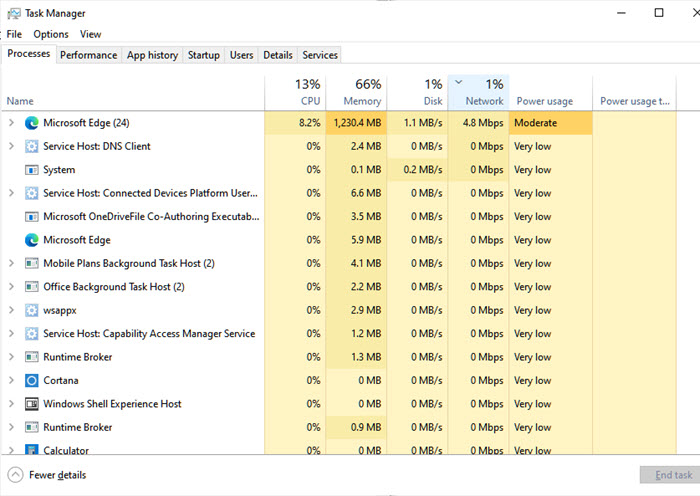 Open Task Manager, and in the Process list, look at the Network column. Sort it by descending to ascending order to reveal which process is consuming more bandwidth.
The task manager offers you to stop a program from within the application itself, which is useful when your program is no longer taking hardware inputs like key presses and clicks.
I hope the article helped you to figure out the software which is using the Internet and bandwidth.