If you had always though which add-ons, extensions and themes where recently updated in your Firefox, Add-ons Manager has an excellent feature in place. It sorts  the add-ons according to recent updates.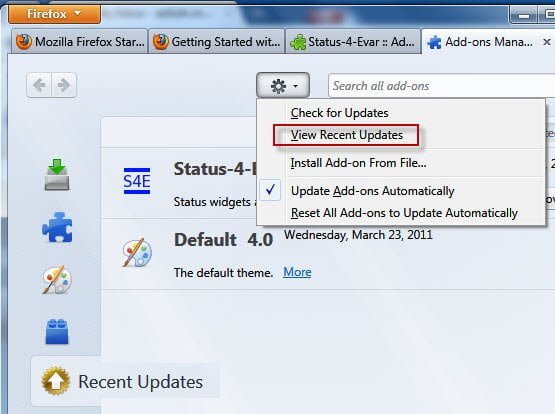 Click on Firefox Menu > Add-ons
Look for a configuration icon on top right.
Click on and select View Recent Updates.
This will add a new pane, Recent Updates which will list down the last updated add-ons, themes, extension. You also get the option to disable, turn of automatic updates, disable the add-on and remove it completely.
Related :  How to turn off automatic update for Firefox Add-ons