Have you ever wanted to take a closer look at an image on your browser? Or view it from another angle? But found yourself stuck with static? Fear not, because we have handpicked some practical tools that will do the work for you! Whether you're a photographer, graphic designer, or simply a curious web surfer, these tools will surely come in handy. With this article's help, you can rotate and zoom images in the browser using Chrome, Firefox, or Edge. So, grab your mouse, and let's get started!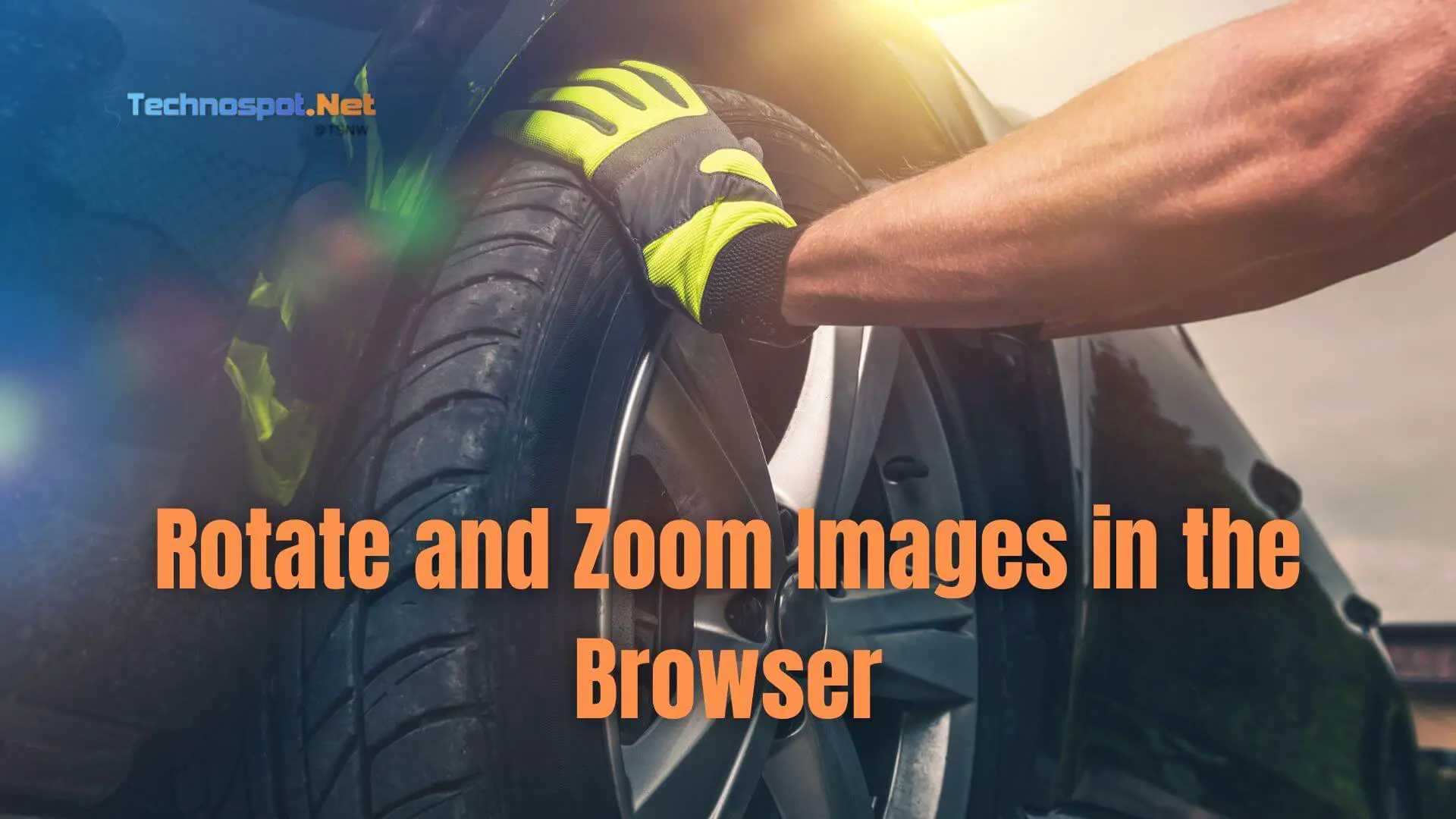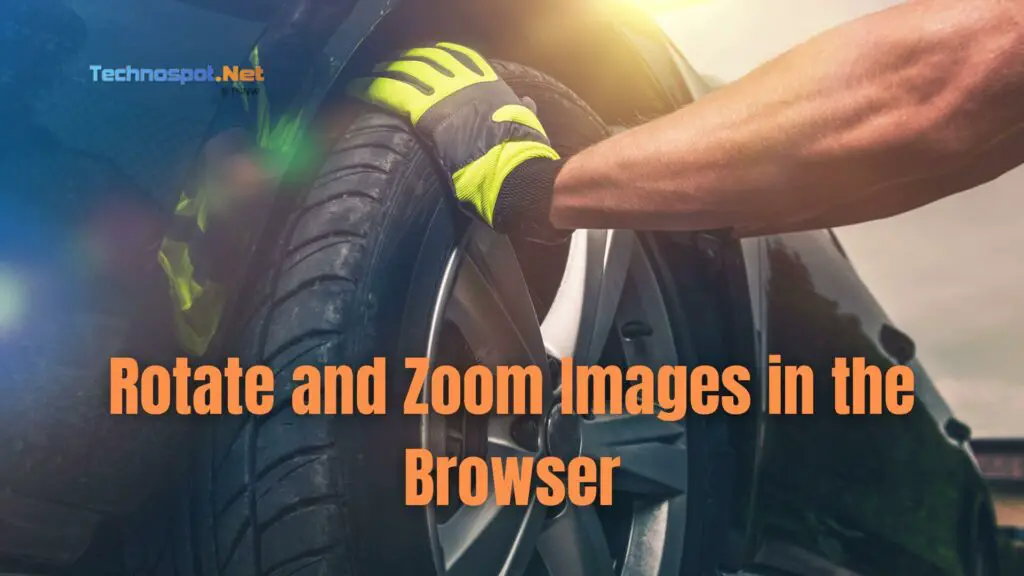 How to Rotate and Zoom Images in the Browser (Chrome, Firefox, Edge)?
Are you tired of finding an ideal tool to rotate and zoom images in the browser? We have scoured the internet with the most effective and reliable tools.
BetterViewer
PhotoShow
Enhanced Image Viewer
Image Viewer+
So, buckle up because we're about to take you through each of them individually!
1] BetterViewer
BetterViewer is a convenient image-viewing extension with easy-to-use features. It allows you to edit, download, and extract text from images. Moreover, this tool offers customizable settings, making it even better. With BetterViewer, you can edit and view images like never before.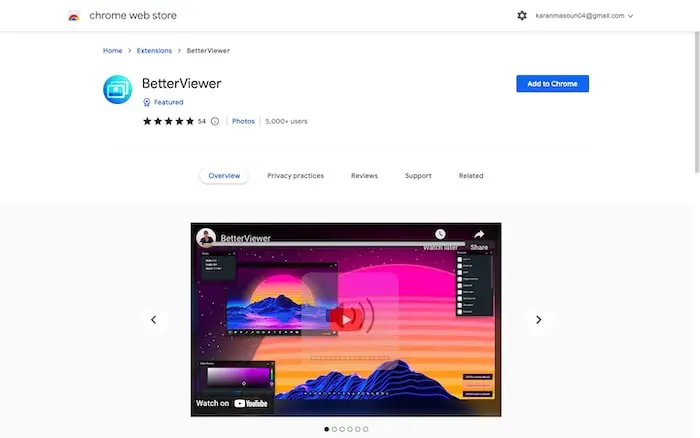 Features
It allows you to adjust the image's zoom level as desired.
With its Rotate features, you can rotate the image 90 degrees in the specified direction.
The built-in photo editor allows you to edit and enhance the image.
You can view the image information, such as its size, format, and resolution.
It enables you to change the background color of the image.
Scans QR codes in images and redirects to the attached link.
It allows you to extract the text from the image and edit it.
Pros
Cons
User-friendly
Random shutdowns
Built-in image editor
Bugs in cropping
Supports multiple formats
Fewer edit options
Customizable toolbar
QR code scanner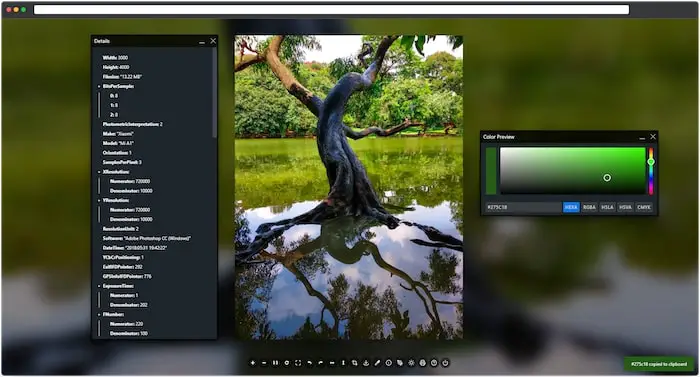 2] PhotoShow
PhotoShow is an excellent tool for browsing high-definition images across several websites. Unlike conventional image-viewing tools, you have to hover the cursor over image thumbnails to view them in high definition. Thus, you won't have to open separate tabs or windows. It supports over 140 renowned websites like Amazon, Facebook, Google, and more.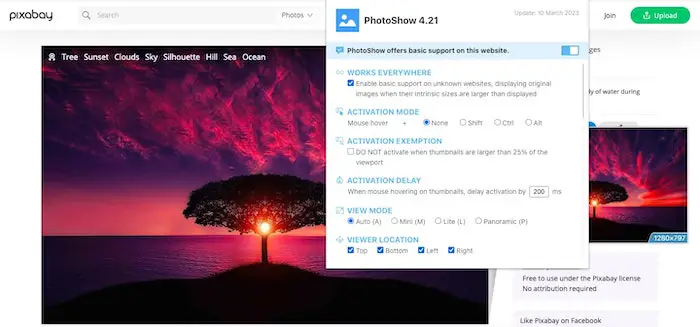 Features
It allows you to rotate the image clockwise or counterclockwise by 90 degrees.
You can switch the viewing mode from thumbnail mode to fullscreen mode.
It displays high-definition images for further viewing or downloading.
You can view the details of an image with the help of panoramic mode.
Hotkeys allow you to navigate smoothly
It doesn't collect personal data, making it reliable and safe.
Pros
Cons
Safe and reliable
Requires fast internet connection
Displays high-definition images
Supports only 160 websites
Multiple view modes
Unstable auto-zooming features
Multiple hotkeys
Pop up windows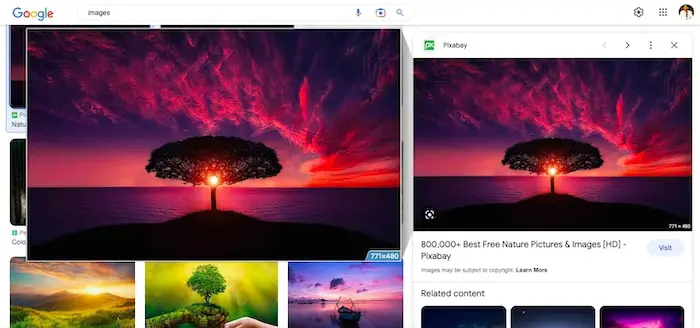 3] Enhanced Image Viewer
If you are tired of the lackluster image viewing experience in the browser, then Enhanced Image Viewer is the tool for you. With features like the ability to reposition images, pan, zoom, and more, this tool provides a seamless viewing experience. On top of that, it allows you to pixelate images and work in incognito mode.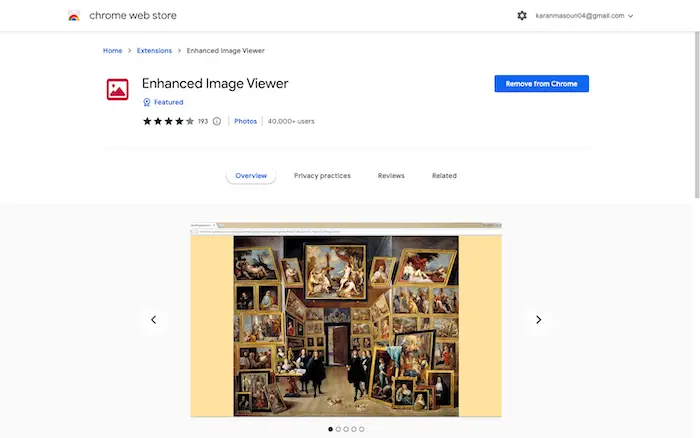 Features
It allows you to reposition images for better viewing.
It allows users to set a custom background color to enhance image viewing.
Easy-to-use controls help to zoom, rotate, pan, and scroll images.
Enables pixelation of images.
It removes scrollbars from the screen for a minimalistic viewing experience.
Incognito mode keeps your data secure and safe.
Pros
Cons
Image pixelization feature
Random crashes
Minimalistic interface
Fewer keyboard commands
Reposition feature
Unstable right-click zooming feature
Incognito mode
Stable and bug-free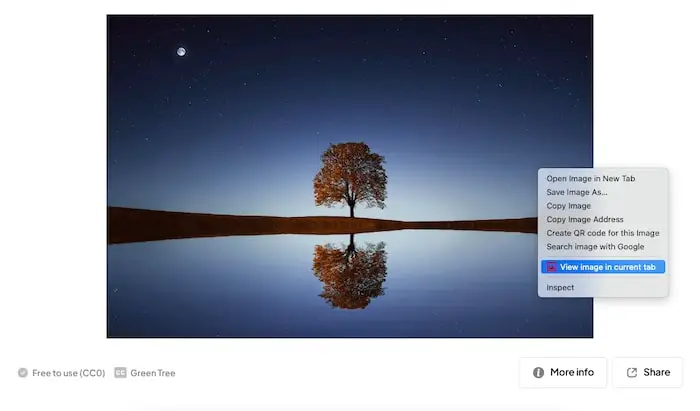 4] Image Viewer+
Image Viewer+ is an outstanding tool that brings a desktop-like experience to your browser. With this tool, you won't have to look further to view images in the browser without downloading them. It has many features, yet it remains simple and easy to use. Try Image Viewer+ today and upgrade your image viewing experience!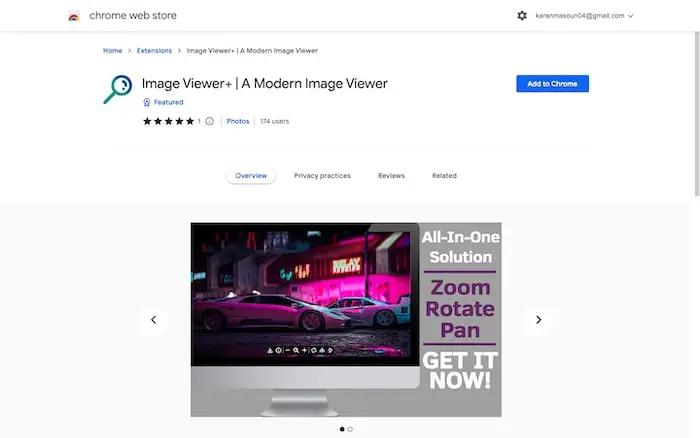 Features
Its fast and lightweight interface helps you view and edit images seamlessly.
It supports most image formats, including SVGs
The shortcuts help to flip and download images quickly
The rotate feature allows you to rotate the image from 0 to 360 degrees
It displays hidden details of photos, like the creation date or location
You can change the theme from dark/light mode
It offers enhanced security and privacy features
Pros
Cons
Dark mode
Requires fast internet connection
Secure
Fewer image editing features
Stable and smooth performance
Unstable pan feature
Multiple format support
Modern interface
Conclusion
This ends our list of the top four tools for rotating and zooming images in the browser. Whether you're a professional or just a casual web surfer, these tools are handy. From BetterViewer's customizable settings to Image Viewer+'s modern interface, there's a tool for everyone. So why settle for static images when you can have a dynamic viewing experience? Try out these tools today and take your browsing to the next level!