We have already posted a couple of photo resizing tools; here is another online tool, ResizR, for resizing and rotating your photos and images.
The beauty of this ResizR lies in its drop down simplicity,Just install this Firefox add-on for this tool and right click on any image. You will get a menu which says Resizr Image. When clicked it takes you to the parent site which can take any Web URL of image do the resizing work for you.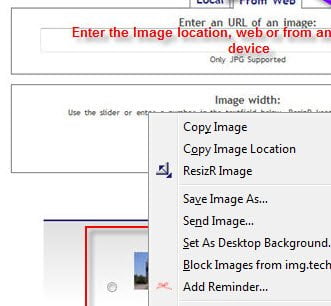 Rest is simple like many of the onlie utility we have seen before.You have enter the location of image, enter URL or the path from local storage media on your system, Choose the mode of rotation, and hit ResizR button, soon the resized image will appear in front of you, simply right click and 'Save image as' and you have your Resized image.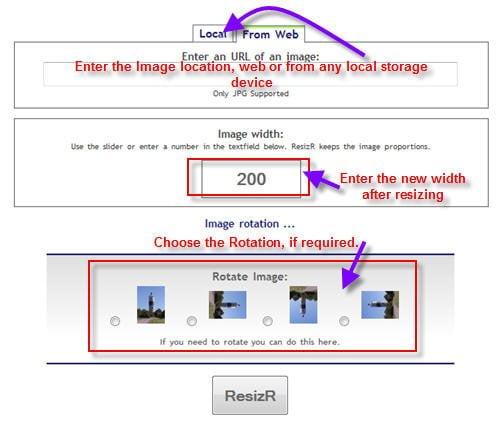 So next time simply use this service to get the images Resized, however the only constraint with this service is, only JPG images can be re sized no other file format is supported at the moment, moreover that is something which is not an issue, convert non supported file formats in JPG using MS Paint, and Resize. Try ResizR