Many a time it is necessary to look back at the history of websites you browsed. Useful either to retrieve forgotten website URL or for the accidentally closed tabs. What is even more important for many is to find out the sequence of websites that were visited. Below is the list of Extensions and Add-ons which will help you quickly access, search browsing history in Firefox using complex queries or deleted them when not required.
Efficiently Search Browsing History in Firefox with these Extensions
Backtrack Tab History
Form History Control
Tab Session Manager
From Where to Where
Firefox Menu Creator
1] Backtrack Tab History
When you open link in a new tab and accidentally close the parent tab, all your history for the parent tab is lost. Let's say you have browsed through 5 websites to come to existing link and you opened one link in a new tab, this new tab does not have a history associated as its new but when you accidentally close the parent tab it's all lost.
Backtrack Tab History associates the history of the new tab with the parent tab from where it was opened. So if you plan or accidentally close the parent tab, you can still browse back to all the pages through which you came here.
Download
2] Form History Control
This is a powerful tool which gives you complete control over your history. You can :
Search your History using complex query using Regular Expression.
The Query supports Field Name, Value, No of times used, Match Case, Dates, etc.
Direct option to delete history which has the same name or value.
Create Cleanup Criteria for quick deletion.
You can also have protection criteria for histories you never want to delete.
Allows you to add a new entry to create a fake history.
Export and Import History.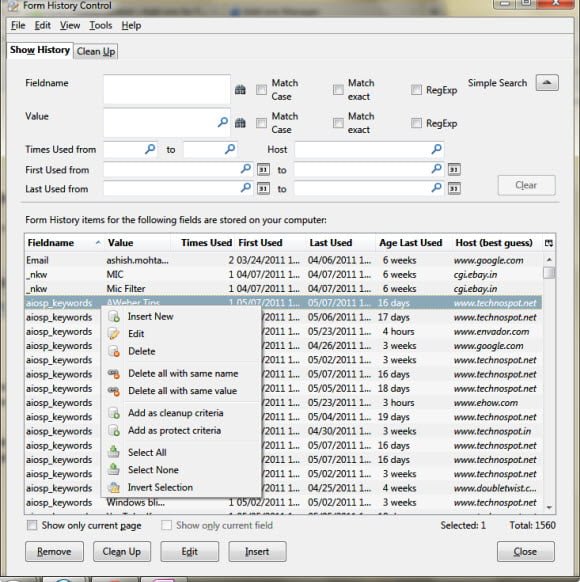 3] Tab Session Manager
This addon makes it easy for you to find all the history for a particular tab only. For example, let's say are browsing through Google News different section and articles inside it. All the pages you visited can be accessed easily.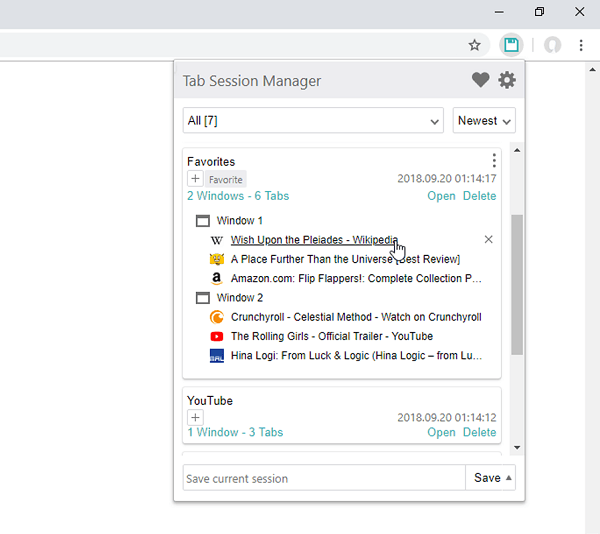 Save and restore the state of windows and tabs. It also supports automatic saving.
Save and restore windows and tabs
Manage sessions with name and tags
Autosave when the window is closed and at regular intervals
Import and export sessions
Compatibility with Chrome extension
4] From Where to Where
This extension is a little bit complex but powerful. So I will suggest this for power users. It displays history results for a keyword in tree fashion i.e. All pages you visited and pages you visited from those pages. What is more useful is its ability to bookmark them separately so you can revisit them easily.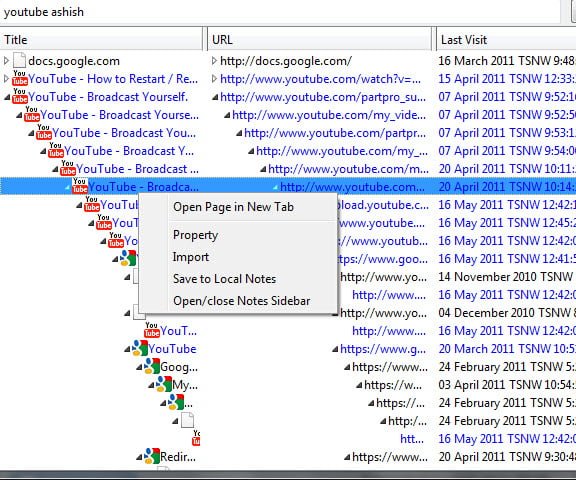 Download
5] Firefox Menu Creator (History Feature)
Using Firefox Menu Creator you can get one-click access to all your history either by adding a new button near to your browser address bar or the Firefox Menu. Instead of the dropdown, it can be listed as an open list so you can see and access the latest one right there. Read more about this.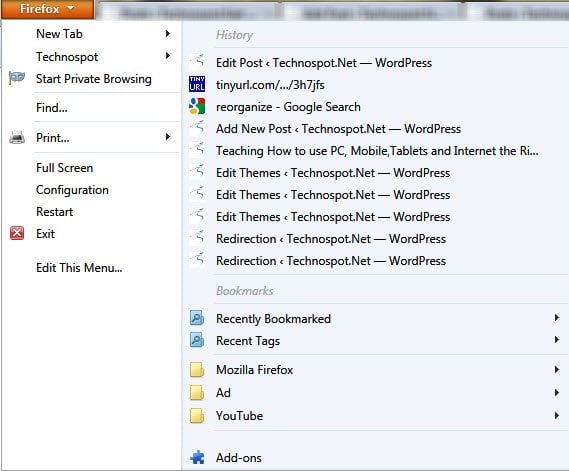 All these extensions will help you get back the pages you have already visited, have just closed. It saves a lot of time.