Do you find Bluetooth missing after a Windows update? Are you unable to connect or view any of your Bluetooth devices? Is the Bluetooth toggle disabled? Here is an easy guide to help you troubleshoot and fix this issue.
Basic Troubleshooting Steps
Before diving into complex solutions, we recommend trying these basic troubleshooting steps:
Restart Your Computer: As simple as it may sound, restarting your computer can often solve many issues, including the Bluetooth missing issue. A restart will refresh the system and might restore your missing Bluetooth.
Check for Bluetooth Button in Settings: Go to settings on your PC, and ensure the Bluetooth button is visible and activated.
Check Bluetooth Services: Open services.msc and ensure the Bluetooth service runs. If not, start it manually.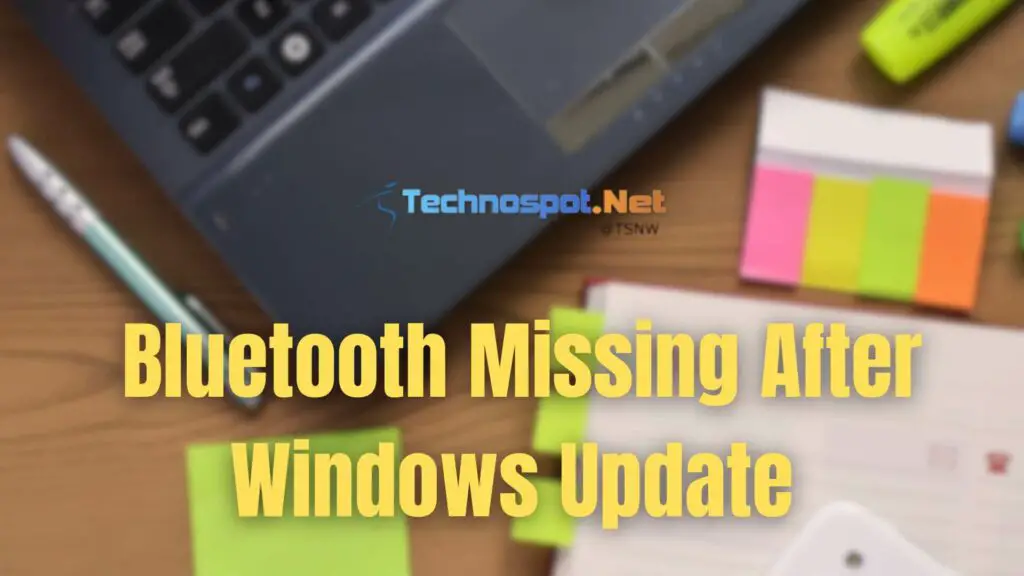 Fix: Bluetooth Missing After Windows Update
Windows updates could be buggy at times, and most of the time, another Windows update can fix it since it's coming from Microsoft, except when it's an issue post-driver update. Here is the list of suggestions you can follow to fix the issue that has worked for some users.
Use Bluetooth Troubleshooter
Uninstall and Reinstall the Bluetooth Driver
Turn off Fast Startup in Settings
Check for Further Windows Updates
System Restore
You will need admin permission to execute these suggestions. We also suggest to create a system restore and not delete any previous system restore.
1] Use Bluetooth Troubleshooter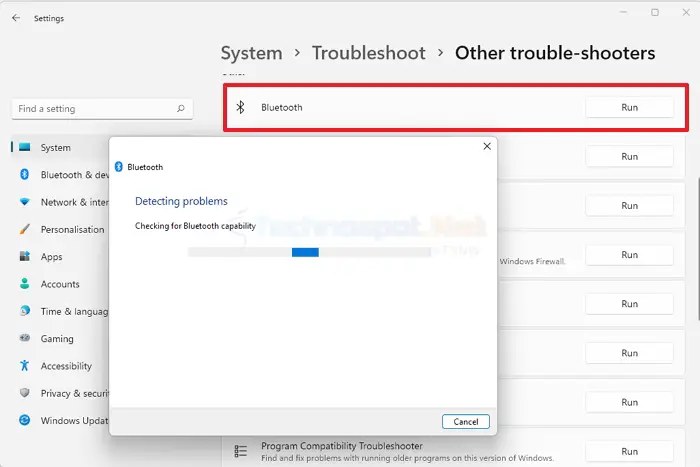 Click the Start button (Windows logo) in the lower-left corner of your screen.
Click on the Settings option to open up the settings menu.
Within settings, look for the System category and select it.
In the left-hand menu, find and click on Troubleshoot.
Click on Other troubleshooters.
You'll see a list of available troubleshooters in the right-hand pane. Look for Bluetooth and click on the Run button next to it.
The troubleshooter will then run, and it should either resolve the issues automatically or it will provide you with instructions on how to fix any problems it encounters.
Labels and navigation instructions can differ based on updates and localization. If the troubleshooter isn't discoverable through these instructions, attempt utilizing the search feature in the settings menu to look for troubleshooting.
2] Uninstall and Reinstall the Bluetooth Driver
If updating or rolling back the driver doesn't work, try uninstalling and reinstalling the Bluetooth driver.
3] Turn off Fast Startup in Settings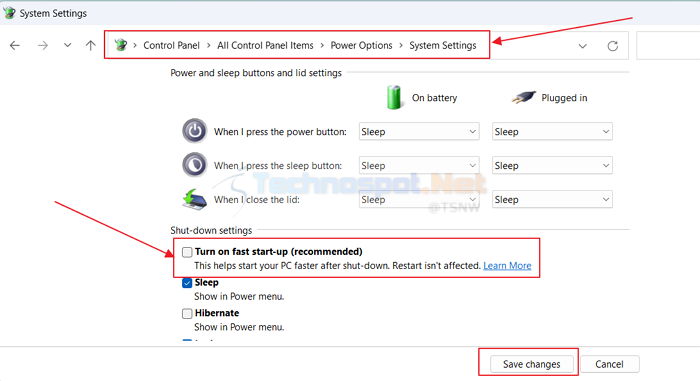 Fast Startup is a feature in Windows that helps your computer start up faster after shutdown. However, if you need to turn off this feature, you can follow the steps.
4] Check for Further Windows Updates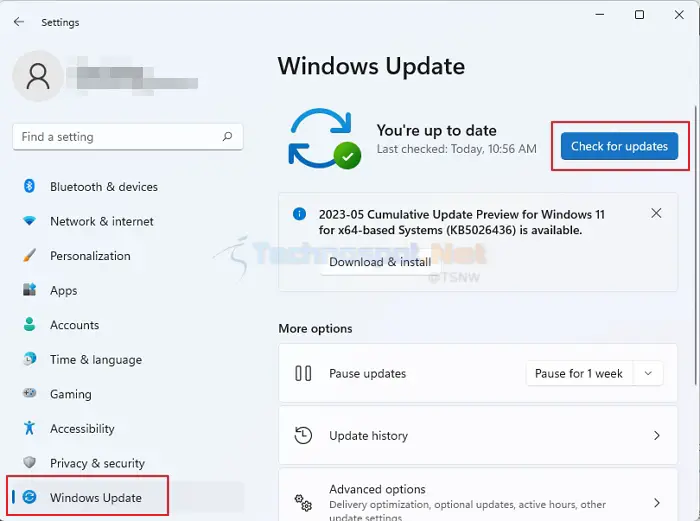 An update can sometimes have bugs fixed by subsequent updates. Go to 'Windows Update' in settings, check for new updates, and install if any are available. Ensure not to install any driver-related updates until the issue is resolved.
5] System Restore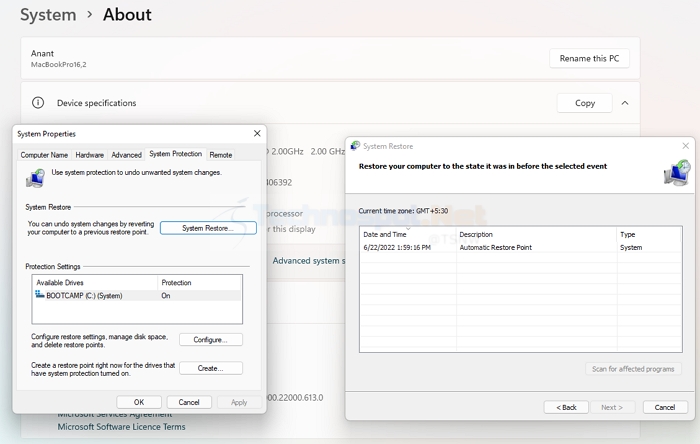 If everything else fails, you might consider doing a system restore. Remember, use this as a final recourse because it reverts your computer to a status where Bluetooth is functional, implying potential data loss.
Conclusion
These are a few possible fixes for the disappearing Bluetooth problem post a Windows update. It could indicate a graver problem needing expert assistance if these fail to work.
Finally, even though Windows updates are vital for your system's safety and efficiency, they occasionally lead to issues like this. A sensible strategy is to maintain a duplicate of your crucial data before upgrading and remain patient; Microsoft typically swiftly launches corrections for such glitches.