Regardless of being the best software and best version of the decade, there are just some things that will bug Windows, and brightness is primarily one of them. If you cannot adjust the brightness in Windows PC or Laptop, this post will help you fix the problem.
Why Managing The Brightness Is Important?
Any device is useless without the adequate screen-light and brightness level. Some people prefer high Brightness, and some prefer to keep it low. People change brightness levels based on working conditions, background light, and comfort level.
In any case, we need the display light strength according to ourselves at the end of the day. However, if it malfunctions, we will not do anything.
One problem that is quite evident is that the brightness level keeps dimming on its own and goes down to totally black that you can't even fix it up if you don't have Fn keys on your keyboard. Hopefully, this article will help you with the problem.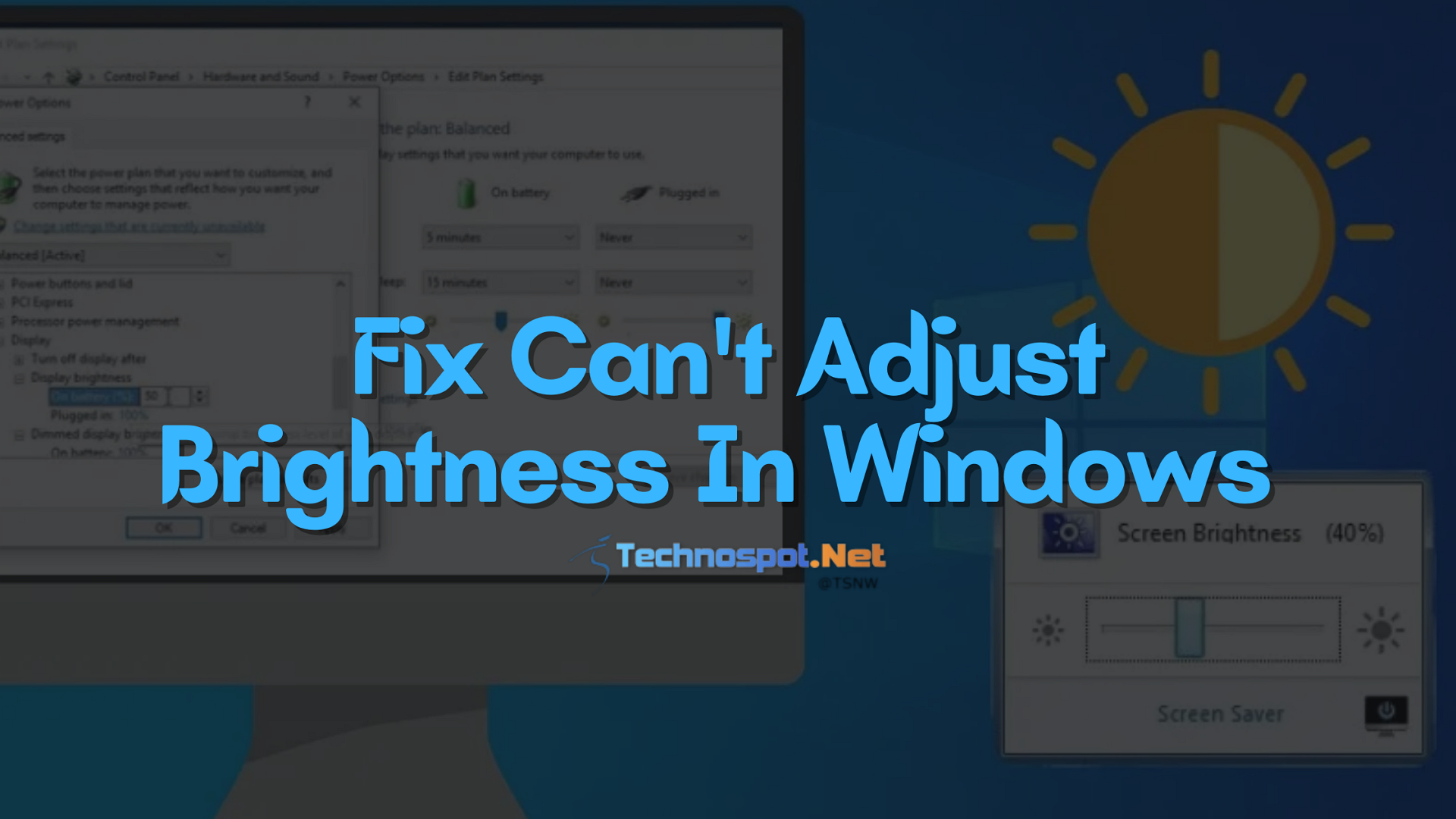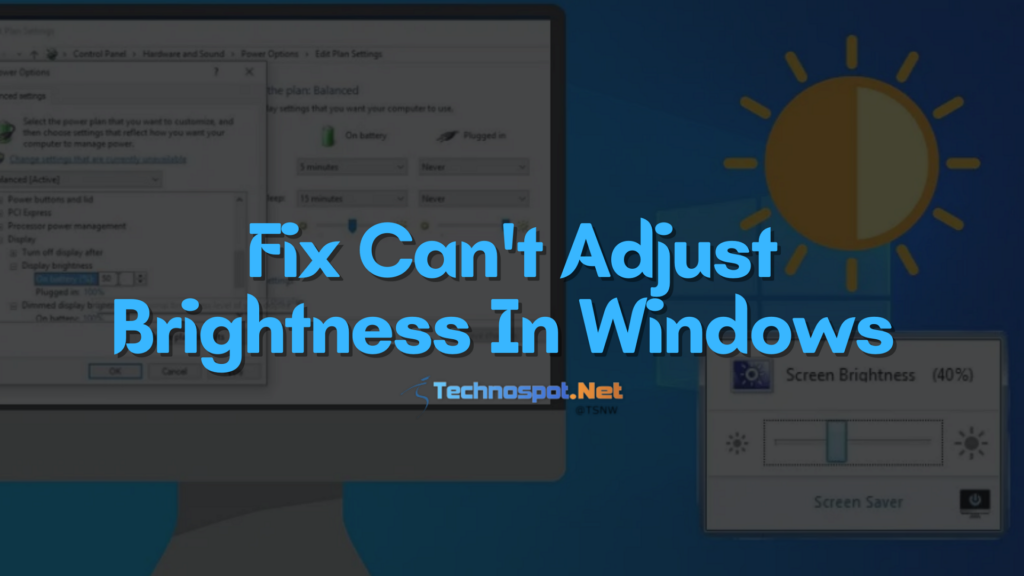 Fixing The Can't Change Brightness Issue In Windows 11
As we have discussed the problem, we will suggest some methods to help you resolve it.
Fixing Basic Settings
Fixing Fn Keys
Using PowerShell
Updating Video Card Drivers
Resetting The Device
There are many fixes, but these top fixes have bright chances to fix the act up. Let's understand these methods in detail.
Note: If you have a PC or Desktop, you can use OEM software to change the monitor's brightness. You can also use the hardware button at the bottom or side of the monitor
1] Fixing Basic Settings 
It may seem very easy, but sometimes there may be a simple glitch hindering the Brightness of the System.
Open Settings using Win + I and go to System> Display
Locate Brightness & color and change the brightness level slide according to your needs.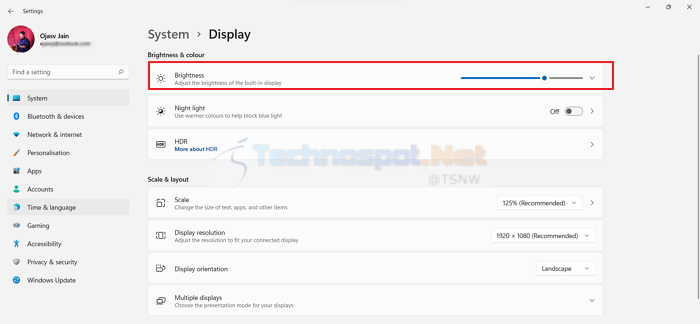 You can also change the Brightness by opening Action Centre, which is found in the taskbar, or pressing Windows+A.
One more way of fixing it is by opening this Settings item by running the ms-settings: display or desk.cpl command.
If the Brightness slider is missing, you might be using your /System/PC/Laptop with an external monitor; if that is the case, you can use the Fn keys to change it or restart once to go back on the settings.
2] Fixing Fn Keys
Fn keys are special keys that can be used to change or invoke hardware functions such as brightness, volume, etc. For brightness, keys are Usually Fn+ F11 and Fn+ F12. One to increase the brightness while the other will decrease it. There is a plus or minus sign on the keys to help you identify it.
If your Fn keys are not working on the laptop keyboard, you might need to install additional software from the laptop manufacturer.
Every manufacturer has its keyboard tool. So, you can check it down below.
Lenovo – Hotkey Features Integration for Windows or AIO Hotkey Utility Driver
Dell – Quickset
ASUS – ATK Hotkey Utility
HP – HP Software Framework and HP Hotkey Support
Download the given program if your laptop is from one of these manufacturers. If not, you can type the Manufacturer's name & Keyboard tool (software) on a search engine. It will redirect you to the official website. After installing it, try changing the Brightness using the Fn keys.
3] Using PowerShell or Windows Terminal To Fix Screen Brightness
It may sound like something complicated, but it's not, and this tip might help fix the issue totally without any other glitch or warnings in the future. This solution deals with some scripts, don't get scared. We will write them down here to copy and paste and press the Enter key.
Open PowerShell by searching it in the search bar, right-click, and click on Run as Administrator.
After the dialog box is open, you paste this syntax.
(Get-WmiObject -Namespace root/WMI -Class WmiMonitorBrightnessMethods).WmiSetBrightness(1,DESIRED_BRIGHTNESS_LEVEL)
Replace DESIRED_BRIGHTNESS_LEVEL with the desired percentage values from 0 to 100.
After writing all this, just press Enter, and then you are done.
4] Updating Video Card Drivers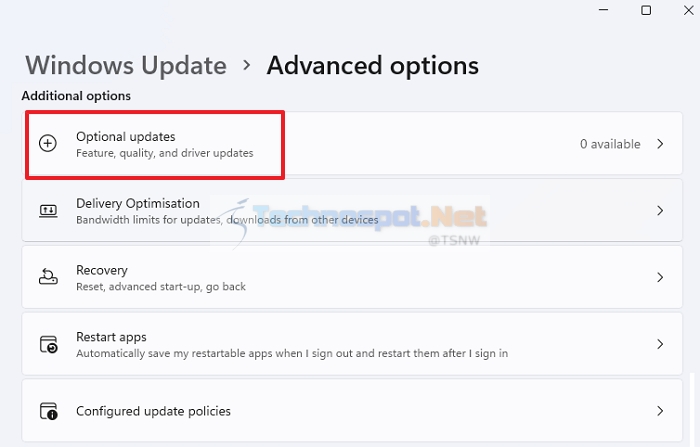 An outdated video card driver can be one of the more significant causes of this issue on your computer. It would help if you tried to update the drivers. Here's how you can do it:
Open Windows Settings and go to Windows Update
Under the Windows update menu, select the Advanced options option.
Select Optional updates.
You will be able to see updated for the outdated drivers. It should include one for your video card drivers too.
If you cannot find video card driver updates from this method, you can also use third-party driver update software for Windows to update outdated video card drivers.
Once done, you should be able to adjust the brightness of the PC or Laptop.
5] Resetting The System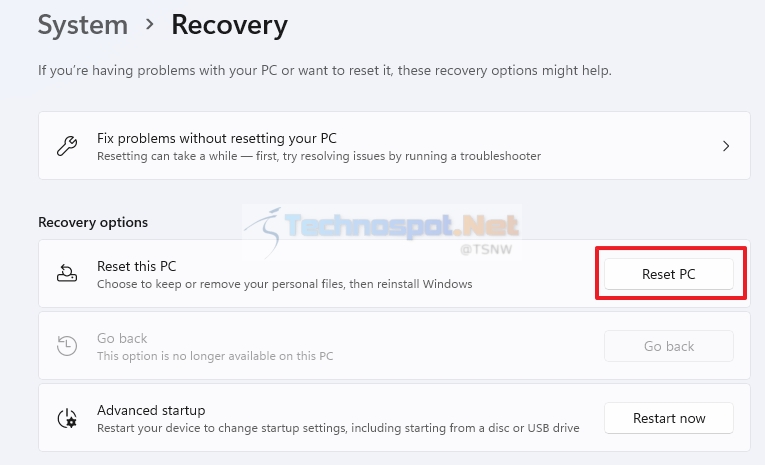 If you have tried everything on the list above and still your brightness is not working or is glitching, it might be a hardware issue, or you can try resetting the system. Before you do that, don't forget to take a backup so your files aren't deleted or erased while resetting.
Open Windows Settings (Win + I) and go to System > Recovery
Select Reset this PC option, and it will open the Reset Windows wizard
Click get started. There are two options for resetting this PC.

The first option removes installed programs on settings but keeps your files.
The second option removes everything. You can choose to remove everything as you have it saved in cloud storage.
There is another way to access this feature. Click the power button, press and hold the Shift key, and click restart. It is going to take you to the Recovery Screen. Select troubleshoot and then select Reset this PC. You will then be prompted with the same options for resetting your PC.
There is no specific level of brightness that is good for everyone at any time. Having control over the brightness settings is essential for your work productivity. It is necessary because using your PC at high or low brightness for an extended time can cause significant damage to your eyes. We hope you found the solution for when you can't adjust brightness in Windows.