Despite its popularity and success, Epic Games Launcher is not without flaws. Many customers have reported connection difficulties that make loading and playing their favorite games difficult, if not impossible. These connection issues can be annoying, making it impossible to enjoy your online gaming experience thoroughly. In this post, let's look at how you can fix connection errors with Epic Games Launcher on your Windows PC.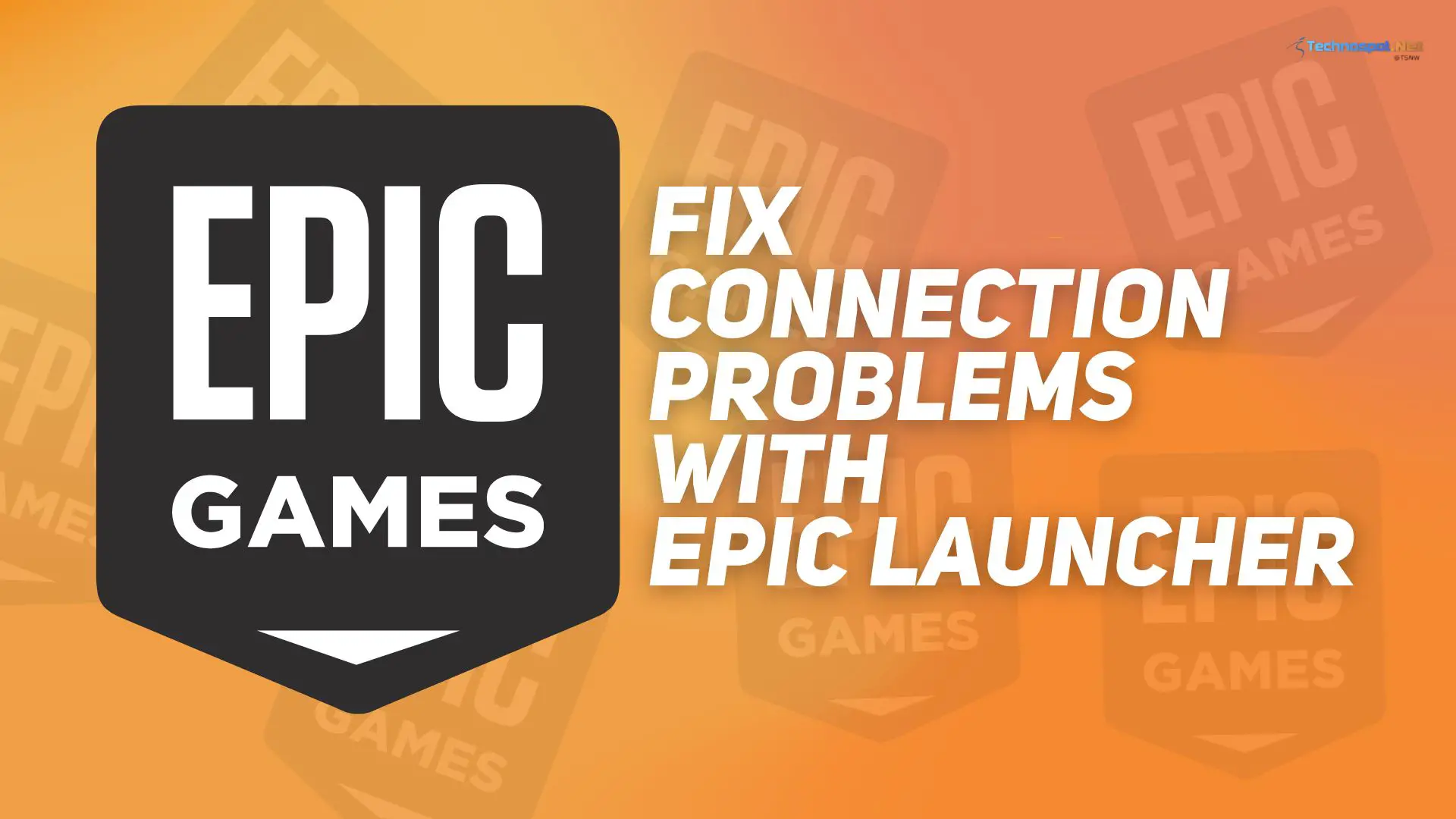 Fix Epic Games Connection Errors, Issues, and Problems on Windows
These problems can significantly influence your online gaming experience, making playing the games you enjoy difficult, if not impossible. Here's a look at five solutions you may try to fix connection errors, issues, and problems with Epic Games Launcher on Windows.
Check the Epic Games Status page
Switch Domain Name Systems (DNS)
Edit Engine.ini file (Windows only)
Flush DNS cache
Firewall issues
You must use an administrator account to execute each of these solutions.
1] Check the Epic Games Status Page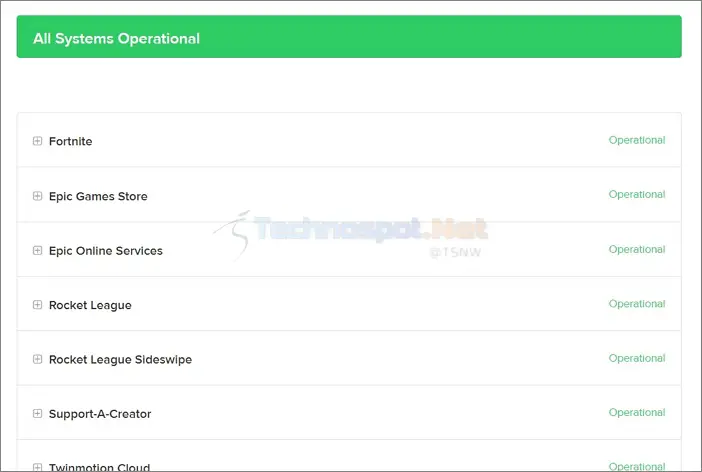 The Epic Games status page offers real-time data on the current state of the Epic Games servers, such as if they are up and working correctly or encountering any troubles. These statistics can assist you in determining if your problem is caused by a server-side issue or a local issue with your internet connection or machine.
Head over to Epic Games' Status Page in a new browser tab, scroll down, and look for the game you're trying to connect to; if it says Operational, there seems to be a problem on your end; if not, the game's servers are down, and you may need to wait for a while until they come back up.
2] Switch Domain Name Systems (DNS)
Changing your DNS (DNS) may be brilliant if you have connection issues with the Epic Games Launcher. The DNS is responsible for turning human-readable domain names into IP addresses your PC can interpret.
A slow DNS server can cause slow loading speed, frequent connection difficulties, and other problems. Switching to a different DNS server can help improve the performance of your internet connection and resolve these issues. Read this post to learn how to change DNS on a Windows PC.
Having issues with your internet connection can be hugely annoying. Internet problems can cause problems with the Epic Games Launcher and Fortnite, such as the inability to log in, download or update games, receive error codes, matchmake, connect to games, join other parties, or experience packet loss or high latency.
3] Edit Engine.ini File
The Engine.ini file is a configuration file for the Unreal Engine, which powers several famous games such as Fortnite. You may change key variables that affect the performance and stability of your games, including network settings, by modifying the Engine.ini file. Here's how to edit the Engine.ini file on a Windows machine:
Strike the Win + R keys on your keyboard to quickly launch, open the Run prompt
In the Run Dialog Box, type %localappdata% and press Enter.
Next, navigate to the EpicGamesLauncher folder > Saved > Config > Windows and open the Engine.ini file using a text editor.
Finally, add the following lines recommended by Epic Games, to the file, save the file, and restart the launcher:
[HTTP]
HttpTimeout=10
HttpConnectionTimeout=10
HttpReceiveTimeout=10
HttpSendTimeout=10

[Portal.BuildPatch]
ChunkDownloads=3
ChunkRetries=20
RetryTime=0.5
4] Flush DNS Cache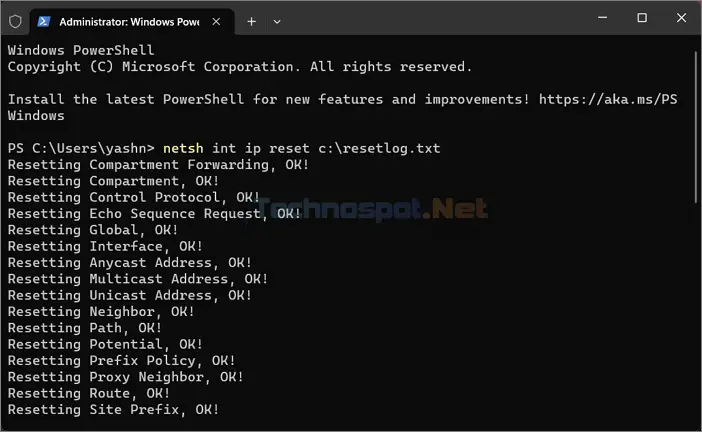 The DNS cache is a local storage space on your system that stores information about recently looked-up domain names and IP addresses. By flushing your DNS cache, you may clean away this temporary storage space and compel your computer to get new and up-to-date data. Here's how to do it on Windows:
netsh int ip reset c:\resetlog.txt
netsh winsock reset
ipconfig /flushdns
Restart your computer, and now try running the Epic Games Launcher to check if the issue persists.
5] Firewall Issues
A firewall is a security tool that protects your computer from potentially hazardous network traffic and security threats. It can prevent incoming or outgoing connections for the games and their services from working.
Every App or Service uses a port number listed under the allowed or blocked list. Some third-party applications can block traffic on an application basis.
If you are using Windows Security, follow the suggested steps
Strike the Win key on your keyboard to launch the Start Search Box, key in Windows Security, and choose the main listed result.
Next, navigate to Firewall & Network Protection section.
Click on the link—Allow an app through the firewall.
It will open the Allowed app window; click the Change settings button.
Select the app, and allow it to be on the Public or Private network as required.
Then, restart your computer and open the Epic Games Launcher to see whether the problem remains.
Conclusion
Issues, and problems with the Epic Games Launcher on your Windows PC, can be handled in several ways. These include checking the Epic Games Status page, switching Domain Name Systems (DNS), editing your Engine.ini file, flushing the DNS cache, and turning off your firewall.
You may try these solutions in the order listed, as they can help resolve common connection problems without reinstalling the Epic Games Launcher. If these solutions don't resolve the issue, it may be necessary to reinstall the Epic Games Launcher or seek further assistance from Epic Games support.