If Fonts on websites are looking pixelated , thicker and sometimes not so easy to read when using Firefox 4,  blame the hardware acceleration for that. For some reason, seems to be bug, Fonts are not rendered like they should be.
The image below clearly says how fonts get changed when hardware acceleration is used. Good news the fix is easy.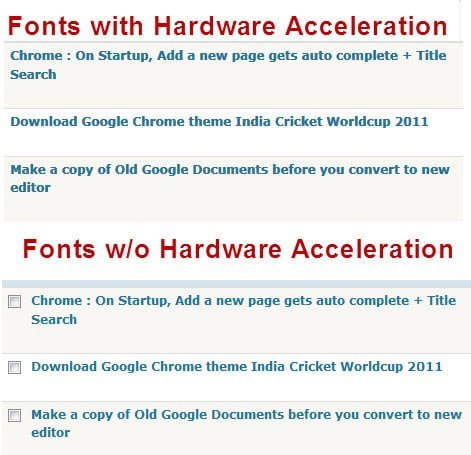 How to disable Hardware Acceleration in Firefox 4 :
Press Alt Key
Select Tools > Options
On the General Tab look for a check box which says "User Hardware Acceleration when available.
Uncheck and Save
Save your work if any.
Restart Firefox.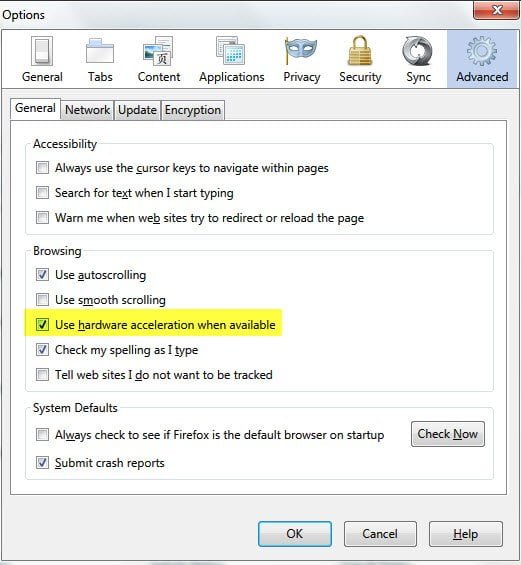 Hopefully this bug will be fixed in next version of Firefox. The issue had been there since beta.