Printer sharing is helpful as it allows multiple computers to access a single printer over a network. However, in some instances, many users reported printer sharing not working in Windows. This can happen because of many reasons. Maybe your existing printer sharing settings are mismatched, a temporary glitch, and more.
However, to help you out, below, I have shared a few working methods. So go ahead and check them out:
Basic Troubleshooting To Fix Printer Sharing Issue
Before you get into any complicated fixes, make sure to go through these basic troubleshooting steps:
1. Restart the Printer
First, make sure to restart Printer. Maybe your Printer is not working because of a temporary glitch. So a restart would help you fix your problem. Along with your Printer, you should also restart your computer and your modem.
2. Make Sure Your Printer Is Connected
The next thing you should ensure is that your Printer is connected and is getting recognized by your Printer. Often Windows might reject to recognize your Printer. As a result, printer issues occur.
So go to Windows settings > Bluetooth & devices > Printers & scanners to check if your Printer is connected. If not, disconnect your Printer from your computer and connect it again.
3. Run Printer Troubleshooter
If everything seems to be working fine, running the printer troubleshooter would help. Troubleshooting often helps you fix the problem. If not, then it at least sometimes gives you a hint about what the error could be. So you can research it further.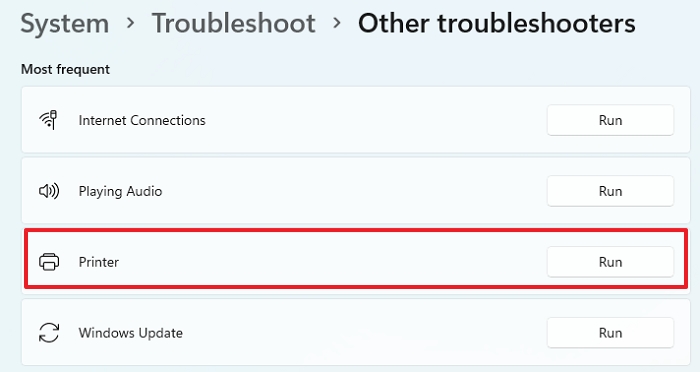 To run a printer troubleshooter, follow these steps:
4. Check if a security update was released to fix the problem
The issue can occur because of a Windows update too. And there is a good chance that Windows has already addressed it and released an update. So it would be a good idea to check if any pending Windows updates are available.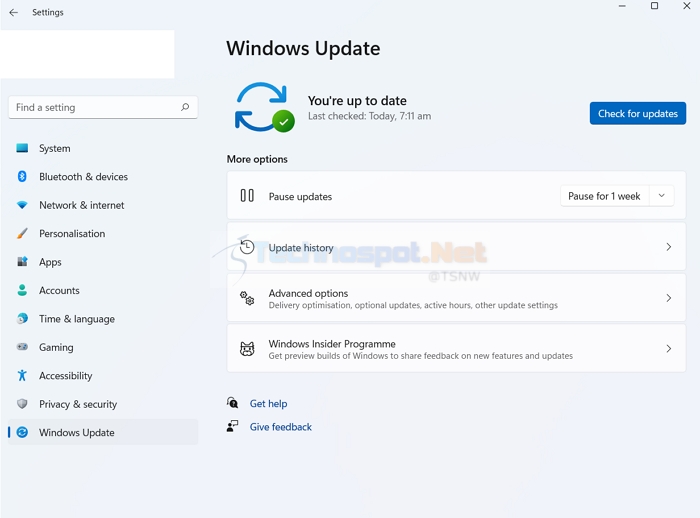 If there is, make sure to install them and then try to check whether printer sharing is working. To update Windows, follow these:
Press Win key + I to launch Windows settings.
Go to Windows Update > Check for updates.
Install any available updates and then reboot your PC.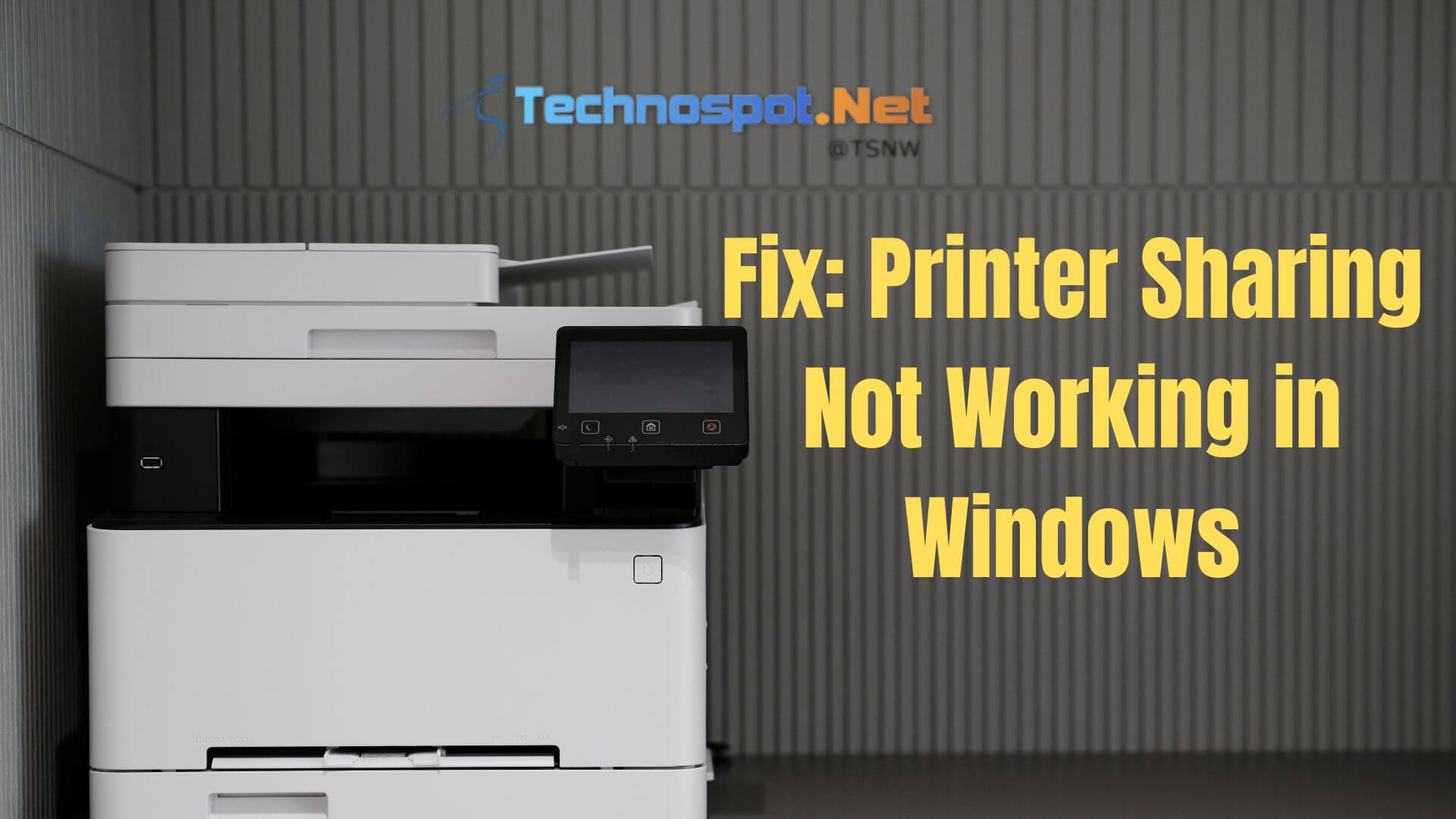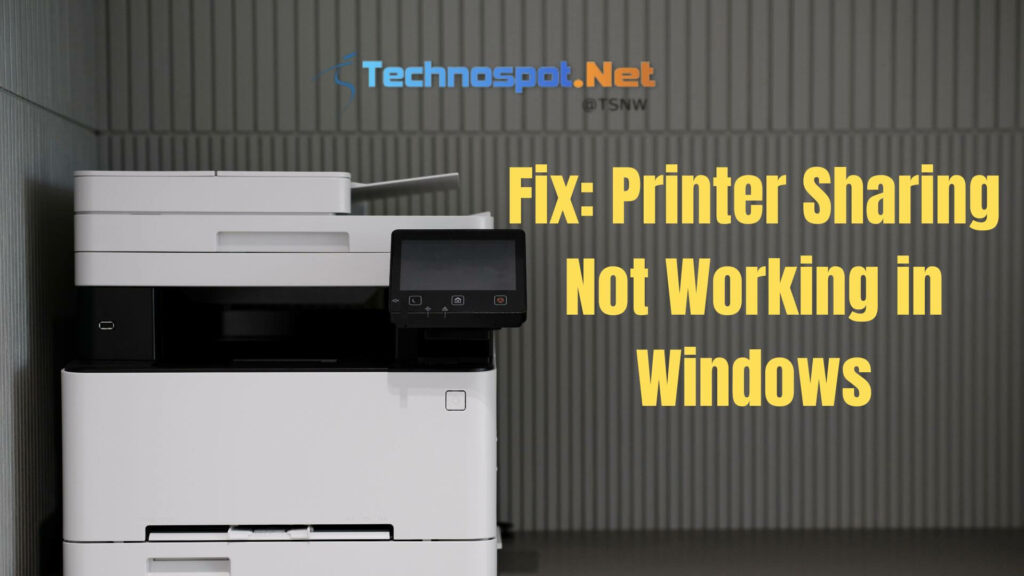 How To Fix Printer Sharing Not Working in Windows?
If the basic troubleshooting didn't help you, then these are some advanced methods that you can try to fix the Printer sharing issue in Windows:
Firewall Checks
Check Printer Sharing Settings
Uninstall the Printer and reconfigure
Now let's talk about these methods one by one below:
1] Firewall Checks
First, start with the basic firewall checks, as there is a high chance your Windows firewall is blocking your network printer.
Disable Firewall
To start with, go ahead and disable the firewall. So if it's blocking the network printer, it won't be able to do so any longer. To disable the firewall, follow these steps:
Go to Windows Settings.
Navigate to Privacy & security > Windows Security > Firewall & network protection.
Next, select a network profile: Domain network, Private Network or Public Network.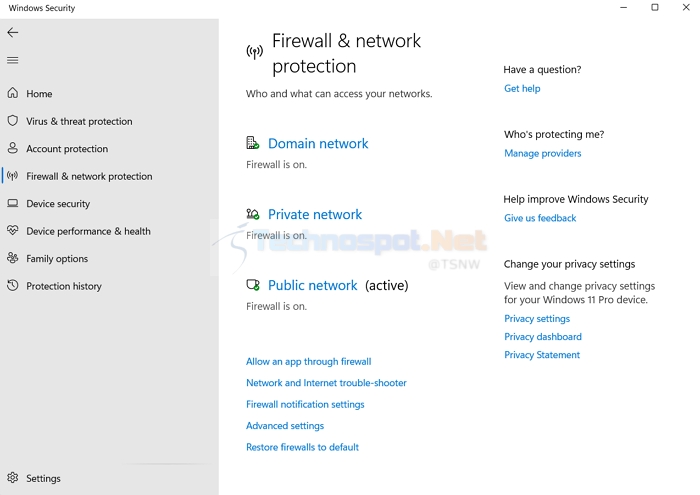 Click on each network profile and turn off Microsoft Defender Firewall.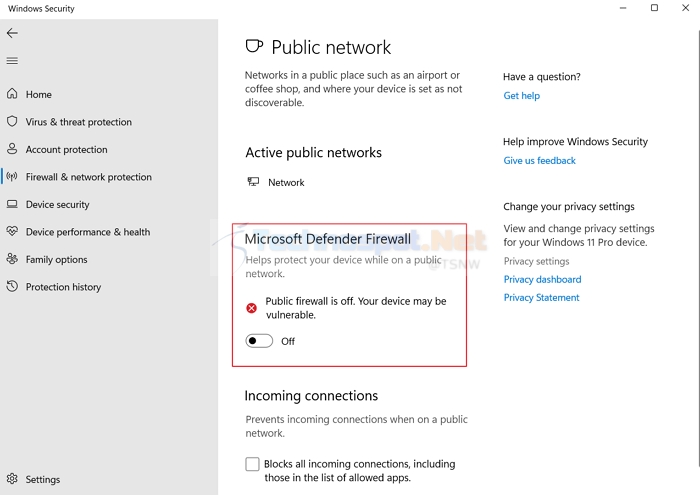 Then rerun the network printer and see if it works. If it works, you need to check whether the printer port is blocked.
If the printer is blocked, allow it to pass through the firewall. 
Change Firewall Settings
You can also try switching your Network profile and see if printer sharing works. To do so, go through these steps:
Go to Settings > Network & internet > Ethernet.
Over here, switch between Private or Public networks. (If you have selected public, select the other option and vice versa).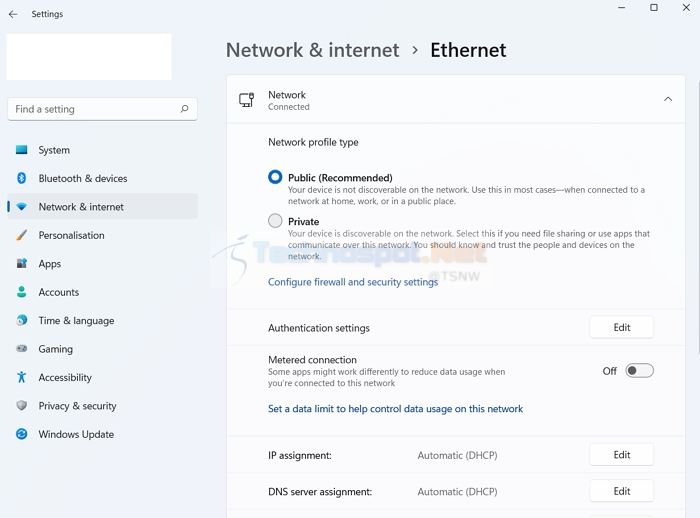 Once done, check if your printer is working or not.
Check if the IT admin has blocked the printer.
If you are working in a corporate setup, there is a good chance that the IT admin has blocked your printer access. So you can ask your IT admin about the same and see if you get any help.
2] Check Printer Sharing Settings
It would be best if you also considered reviewing the printer sharing settings and ensuring everything is accurate. To do so, follow these steps:
Go to Start Menu, type Control Panel and launch it.

Next, click on 

View network status and tasks under Network and Internet.
Next, from the sidebar, click on Change advanced sharing settings.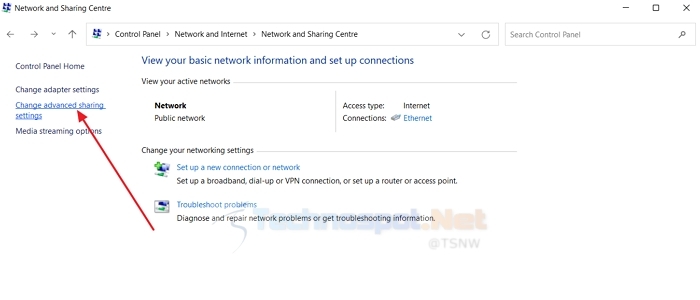 Over here, expand the Network discovery section and enable these two options: Turn on Network discovery and Turn on file and printer sharing.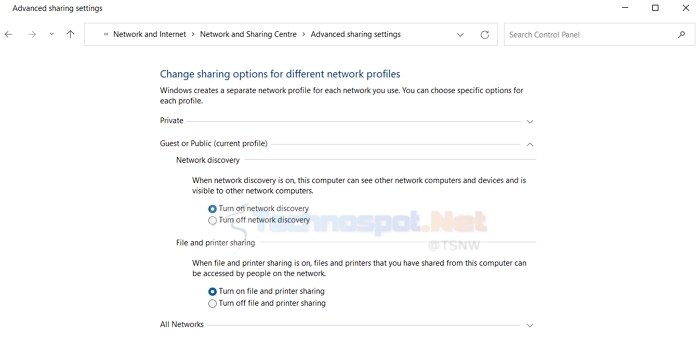 Finally, save changes and see if printer sharing is working or not.
3] Uninstall the Printer and Reconfigure
In the end, uninstalling and reconfiguring the printer would be your only solution if nothing works. Follow our detailed guide on uninstalling the printer, including the driver. Once uninstalled, reboot your computer, reinstall your printer, and reconfigure the sharing settings to see if you can see it under the shared printer list.
Conclusion
Those were a few methods to fix printer sharing not working in Windows. The above methods should help you fix the issue. If they don't work, reinstall your printer driver and reconfigure your printer-sharing settings. If you need any help, comment below.