Needless to say, Windows 11/10 does have some audio problems because of some faulty software installation, wrong audio output, or maybe a minor error It doesn't only happen in the old systems but also in the new systems. This post will guide you on how you can fix the speaker sound issue in Windows.
Since the error is common, keep an eye out for that. You may get flustered when it happens, and tech companies who promise to fix it may charge you some handsome amount of money, and they won't even touch any hardware tools because the problem might be in the software itself, and you can fix it with some proper help and guidance.
You may hear some sound or maybe no sound at all while operating. Sometimes with the audio, even the mic of the system also stops working, so check out that too. So here are a few easy and simple steps that you can follow on your own without any technician's help and fix your system's audio.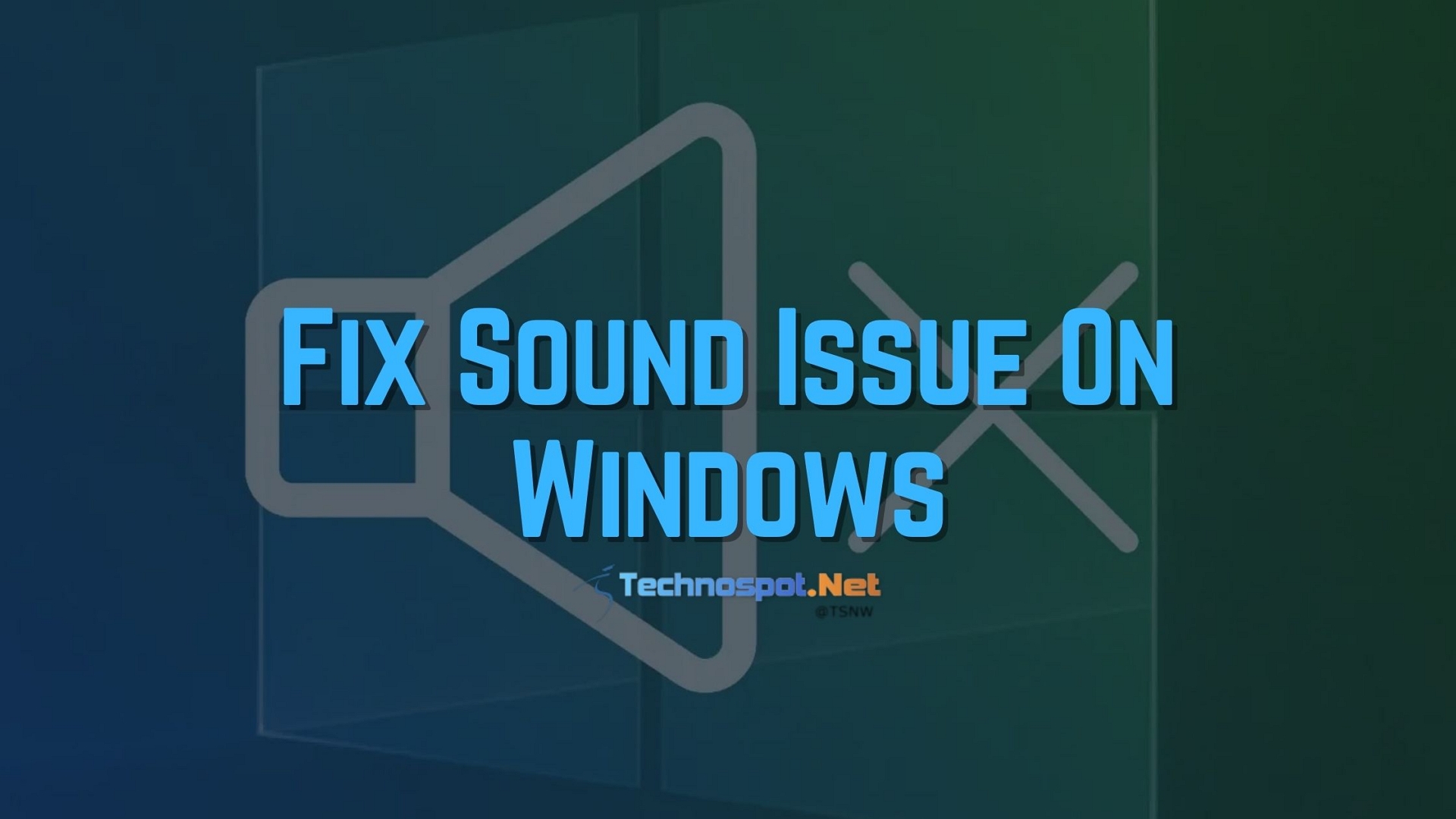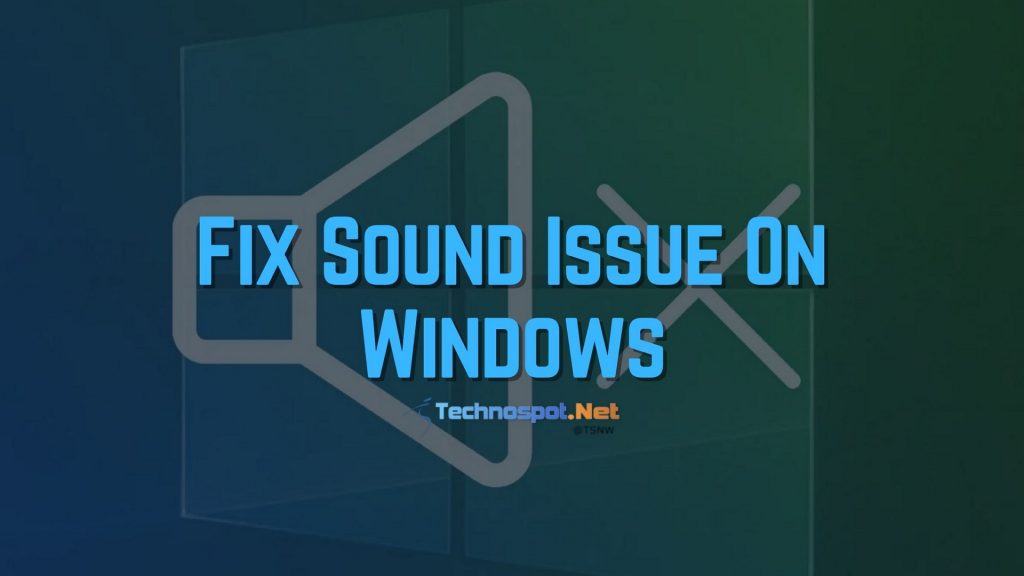 How To Fix Speaker Sound Issue In Windows 11/10?
The primary reason why this is commonly occurring is because of minor recurring software glitches. If you think it might be a hardware issue, you should contact the system's company before thinking of anything else. We have listed down below. Follow them to get your system's audio back up.
Choose The Right Audio Output Option
Uninstall And Reinstall The Drivers
Use Windows Audio Trouble-shooter
Install Latest Windows Updates
Let's see what they are:
1]  Choose The Right Audio Output Option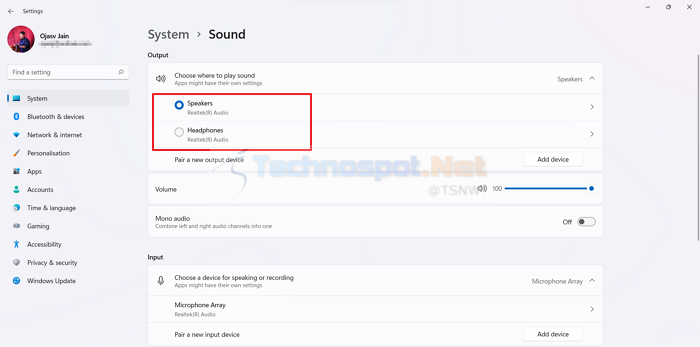 Sometimes when you are using headphones or speakers for your audio then sometimes the system glitches and gets confused even after you have disabled/unplugged your device, but you can bring back the original setting by these simple steps:
Open Windows Settings and navigate to Settings > Sound.  Locate Choose where to play sound > and change it to the desired speaker or audio device.
If this doesn't work, click on that audio device, and make sure the button next to the Audio section is Don't Allow. It means the device is enabled. Click on the Test button, and if you hear the audio, it means the speaker is working.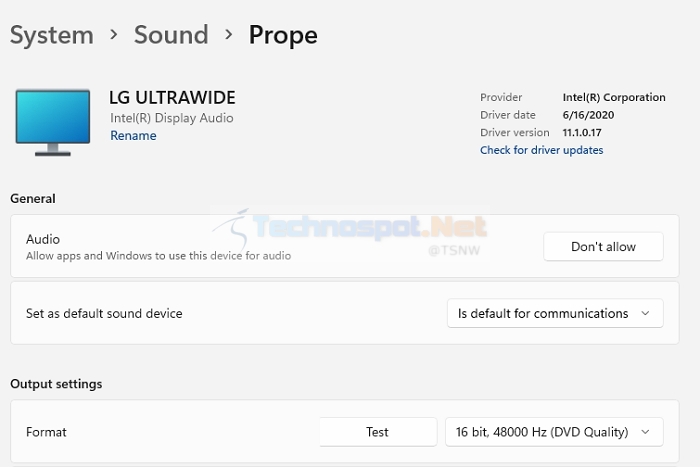 You can also bring up the Quick access panel using Win + A. Then click on the arrow next to the volume slider and change the speaker.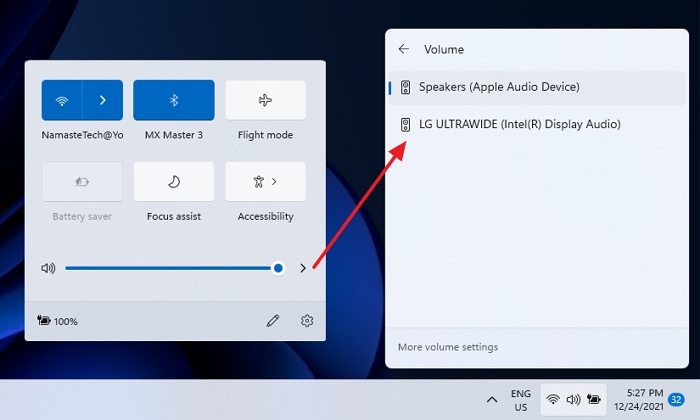 2] Uninstall And Reinstall The Drivers
If you are having audio problems, it's always a good idea to uninstall the audio drivers and then try and install them again to see if that results in your problem. All let Windows 11/10 automatically detect the best audio drivers for your Windows PC.
Right-click on the Windows Start button and click on the  Device Manager.
Go down to Sound video and game controllers and expand this menu.
You will now see a Realtek high definition audio.
Right-click on this option and click on Uninstall the device. You now want to select delete the driver software for this device. We can now go ahead and press uninstall.
Please restart your PC to ensure you have everything saved before doing this and press, yes, once your PC has restarted.
You should no longer have the Realtek audio drivers installed, and instead, you should have the high-definition audio drivers installed, which Windows will automatically install. You should have a backup of your drivers or download the audio drivers to restore the audio.
3] Use Windows Audio Troubleshooter
Sometimes it's just a very typical glitch. It happens when you have left your system open for an extended period or the audio for a long period; maybe simply not using audio. You can use Windows troubleshooting for this, and it might help you solve the audio problem. It might be able to fix your issue automatically.
To run the Audio Troubleshooter, go to Start, type Troubleshooting, and then select it from the results list. You can also to Settings > System > Troubleshooter> Other Troubleshooters.
You can then locate Troubleshoot Audio Playback and run it.
If prompted for an administrator password or confirmation, type the password or provide confirmation. Windows will then try and detect any problems that need to be resolved.
4]  Install Latest Windows Updates & Drivers
When the system is not updated, many problems will be there, be it the audio switching off or the mic not working. You can, in straightforward steps, install the latest Windows updates, and then all the problems will be solved.
Go to the Settings (Win + I). Once the Windows settings window is open, go ahead and click on the last category update and security, which opens up the Windows Update window now.
You can also look into Advanced Options > Optional Updates > Drivers, and then if there is a driver available to update, go ahead and install it.
If Microsoft has determined that the feature update is available for your computer, simply click it, and the new installation will start processing.
5] Reset The PC
If you have tried everything on the list above and still your audio is not switching on, it might be a hardware issue, or you can try resetting the system. Before you do that, don't forget to take a backup, so your files aren't deleted or erased while resetting.
Go to Settings > System > Recovery
Click on Recovery and then click on the Reset PC button.
Before the process starts, you will have two options for resetting this PC. The first option removes installed programs on settings but keeps your personal files on documents  & the second option removes everything. You can choose to dismiss everything as you have it saved in cloud storage.
There is another way to access this feature from the Start menu click the power button, press and hold the Shift key and click on restart. It will take you to the screen, select troubleshoot, select Reset this PC, and here we are prompted with the same options for resetting your PC.
What If My Updates Are Stuck On 'Pending Install' And Won't Progress?
Try restarting the computer.  If that does not help, you can try running the Update Troubleshooter by searching for it in the search bar.  If that does not help, leave it alone, and it may very well install itself in time.
My Audio Is Still Not Working What To Do?
If your audio is still not working, it may be a hardware problem, or maybe your system is old. In these two cases, the audio stops abruptly. If this is the case, you can contact the nearest system technician and change the hardware device.
Audio is an essential part of our system, and with no fun watching movies and shows, you won't even get to hear the notification's sound. So now that we have covered all the possible fixes, we hope that it helped you and you can fix your system's audio.