VLC Media Player is one of the most popular and trusted applications for playing video files on a desktop or laptop, regardless of file size. One of the fundamental reasons the application is preferred by its users, compared to its peers, could be attributed to its versatility, as it can support and play almost all types of video files irrespective of its format and encoding. But if you face Video Lag in VLC Media Player on Windows, what is the solution to that? Can you fix it? Or do you need to switch to another player?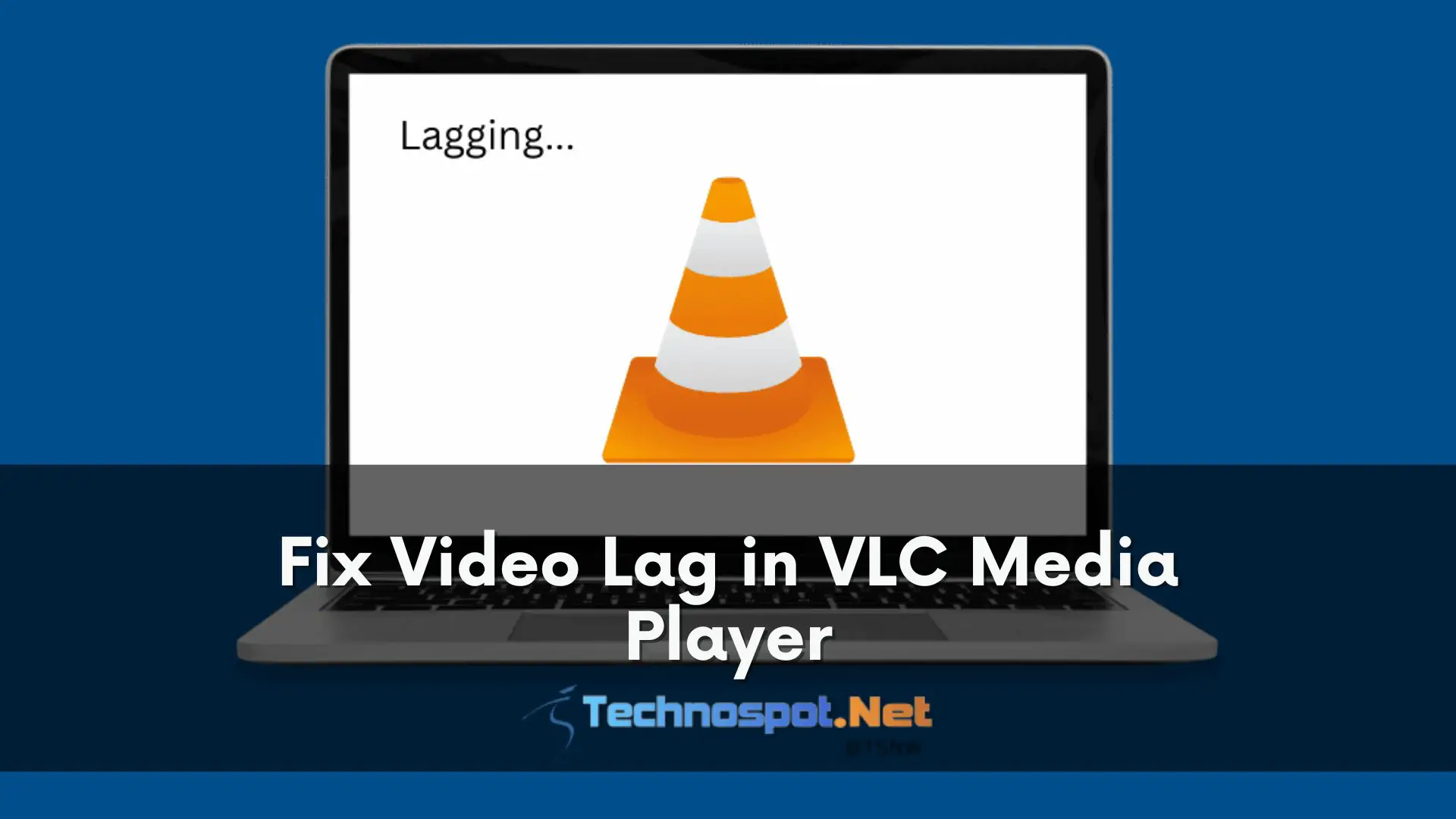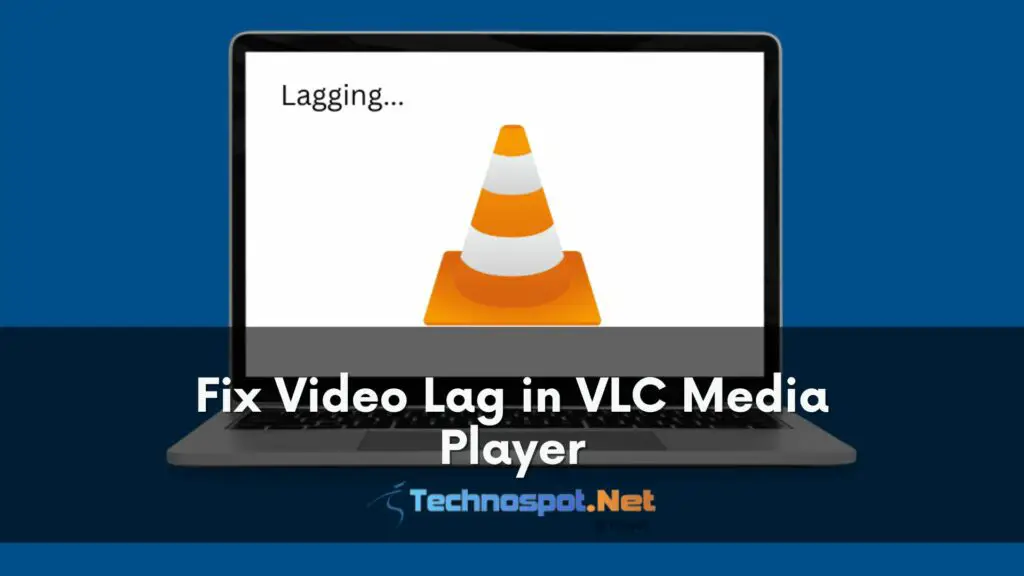 Possible Causes of Video Lagging in Vlc Media Player
The possible causes of VLC lagging when playing a video or skipping or stuttering when playing a 4K and 8K video can be due to the below-mentioned issues:
File Caching: File Caching, generally expressed in milliseconds (ms), is the buffer the video player keeps at any instant to ensure uninterrupted streaming. It also applies to videos streamed online or over a smaller network. Setting the File Cache to a higher number increases the buffer size. The VLC Media Player will request more data before emptying its buffer, contributing to an uninterrupted streaming process. The File Caching for VLC Media Player is set to 300 ms by default.
Hardware Acceleration malfunction: Although hardware encoding or acceleration aims to increase or accelerate the decoding process and ensure smoother playback, there are times when the process might not work as expected. Such scenarios can also lead to video lagging; hence turning off the Hardware acceleration can be a possible fix.
Low Power or Energy Consumption Plan: If the system has been set to a Power Saver mode or low energy consumption, video lagging might be possible, especially when HD or 4K videos are being streamed. Optimizing the Power mode to accommodate higher performance can resolve such a scenario.
In-Loop deblocking filter: Deblocking is a video in-loop filter applied during video encoding and decoding to ensure better quality video before it is buffered. The process is memory intensive and consumes a lot of bandwidth when online videos are streamed, resulting in video lagging. Hence, turning off the same can also solve the problem.
VLC application settings: As discussed, VLC Media Player comes with quite a few options related to video streaming and editing options. Improper configuration of these settings might also lead to video lagging; hence, resetting the same can be tried as a possible fix.
Unsupported Video Format: Even though VLC Media Player supports more video formats than its counterparts, there might be situations where a particular format might be impaneled with this application and hence can lead to the discussed error. Converting the same video to supported formats might fix the issue. The list of supported file formats can be checked out from this link.
Fix Video Lag in VLC Media Player on Windows
Concerning the causes mentioned above, the process or steps to be adopted are penned down below:
Changing the File and Network cache settings
Disabling Hardware Acceleration
Low Power or Energy Consumption Plan
Disabling In-Loop deblocking filter
Restoring VLC Preferences To Default
Unsupported Video Format
If none of the above solutions fail to fix the issue, uninstalling and reinstalling the application can also be attempted.
1] Changing The File And Network Cache Settings
Increasing the network and file cache sizes allows VLC to store more content for faster playback, thus reducing video lag. Follow these simple steps to change the cache settings:
Open VLC Media Player on your Windows PC.
Click on the Tools menu at the window's top and select Preferences from the dropdown list.
In the Preferences window, choose All under the Show Settings section.
From the left pane column, click on Input / Codecs.
Scroll down to find the Advanced section.
Increase the value in the File caching (ms) field to allow more content to be cached locally.
Similarly, increase the value for Network caching (ms) to improve streaming performance over a network connection.
Finally, click Save to apply your changes.
2] Disabling Hardware Acceleration
Hardware acceleration in VLC Media Player utilizes your GPU to enhance decoding, leading to smoother video playback. However, sometimes this feature can malfunction and cause videos to stutter. Disabling hardware acceleration can fix video lag issues in VLC. Follow these steps to turn off this feature:
Launch the VLC Media Player on your Windows PC.
Click on the Tools menu at the top of the window and select Preferences from the dropdown list.
In the Preferences window, navigate to the Input / Codecs tab at the top.
Locate Hardware-accelerated decoding in the settings list.
Use the dropdown menu next to Hardware-accelerated decoding and select Disable.
Click Save to apply your changes.
3] Changing Power Settings
When your computer is set on a battery saver or the power mode is set for more power efficiency, it can devoid some apps of resources causing them to lag. You can change these settings to change power settings:
In Windows search, search Power and Sleep settings and open the first option.
In the power and sleep settings, look for the power mode section.
If the power mode is set to Best power efficiency, you can change it to Balanced or Best Performance per your preference and battery status.
If the battery saver is turned on, you should also turn that off to ensure the availability of more system resources and the proper functioning of the VLC media player app.
4] Disabling In-Loop deblocking filter
The loop filter is used to improve video quality, but it can sometimes cause performance issues, leading to video lag. Turning off this feature may help improve your playback experience in VLC. Follow these steps to turn off the in-loop deblocking filter:
Open VLC Media Player on your Windows PC.
Click on the Tools menu at the window's top and select Preferences from the dropdown list. Alternatively, quickly press Ctrl + P to open the VLC Preferences window.
Navigate to the Input / Codecs tab at the top of the Preferences window.
Find Skip H.264 in-loop deblocking filter in the settings list.
Click on the dropdown menu next to Skip H.264 in-loop deblocking filter and select All.
5] Unsupported Video Format
VLC Media Player is known for its ability to play various video formats. However, there are instances when it might struggle with specific unsupported formats, causing video lag and playback issues. These unsupported formats include MP4, MOV, WMV, FLV, AVI, and UNDF. When VLC encounters such files, it may not decode them efficiently or correctly, leading to poor performance and video lag.
If you're experiencing lag while playing videos in any of these formats on VLC Media Player, consider converting the file to a more compatible format using a reliable video converter tool. Alternatively, another media player can support the specific format in question.
Related: Best 4K Video Players for Windows PC
Conclusion:
In this article, we discussed a few methods to fix video lag in the VLC media player in Windows. VLC media player has served as a reliable media player app for a long time. The app is loaded with different features to optimize the user experience. Some of these features can end up causing issues for some users. We hope you found the article to be helpful. Please make sure that you share it with everyone.
How Encoding Works in VLC
Although occasionally, users have experienced issues like video lagging or stuttering with VLC Media Player, especially while playing high-definition videos (1080p or higher). Delving deep into the possible cause of this issue, in pursuit of zeroing in on the possible resolution of the problem, video encoding seems to be one of the major spoilers. The issue is known to happen for both online and offline videos.
To clear the air on encoding, it compresses the video file to ensure that it can be viewed or downloaded over the internet using lesser bandwidth without compromising the quality of the video or audio. The different types of encoders available are referred to as codecs. Encoding or codecs can broadly be of 2 different types: hardware and software. While software encoders compress the audio and the video before putting it across on the web platforms ( YouTube, Facebook, etc.), hardware encoding involves a dedicated device for the encoding process.
A Graphics Card in a computer system can be a primary example of a hardware codec. The Graphical Processing Unit or the GPU of the Graphics card is the dedicated hardware used for hardware encoding. This process of allocating specific hardware solely for a specific function is called Hardware Acceleration.