Without a proper internet connection, our devices are as good as nothing. Having a stable internet connection is the key to productivity and getting your job done efficiently, especially when it comes to our Windows PCs. Many devices connect with WiFi but this doesn't always work as expected, causing major inconvenience and annoyance to users. There are numerous reasons why it can happen, in this article, we'll look at the major causes of bad WiFi connection issues and how you can fix WiFi connection issues in Windows.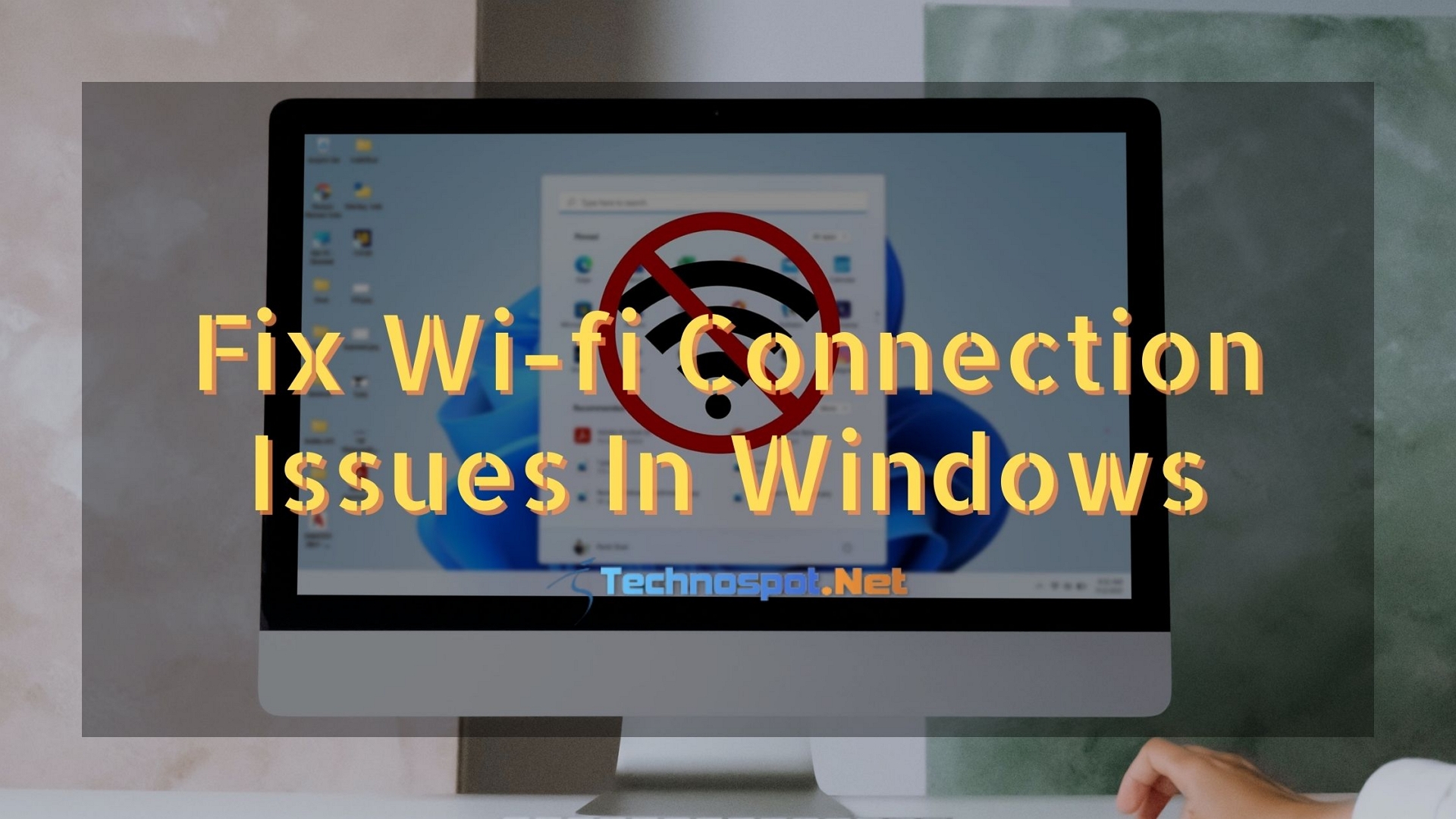 How To Fix WiFi Connection Issues On Windows
We have discussed numerous fixes for WiFi connection issues on Windows and one of them should surely work for you, try each of them one by one:
Run Network Troubleshooter
Restart Your Router
Connect A Different Frequency Band
Forget Network and Connect Again
Change Network Mode
Most of them should work with a regular account.
1. Run Network Troubleshooter
First and foremost, it is recommended to run the Network Troubleshooter as it can fix the issue right away without proceeding to more complex solutions. Here's a step by step guide on how you can run the Network Troubleshooter:
Using Network Troubleshooter On Windows 11
Click on the Start Button, type Settings.
Navigate to Settings > Troubleshoot > Other troubleshooters.
Under the Other section, select Network Adapter > Run.
Using Network Troubleshooter On Windows 10
Press the Windows button on your keyboard, navigate to the following path Settings > Network & Internet > Status.
Now, under the Change your Network settings, select Network Troubleshooter.
2. Restart Your Router
When you restart the router, it creates a new connection to your ISP (Internet Service Provider). It will also disconnect all the devices connected to your WiFi network.
Unplug the power cable for the router from the power source.
Unplug the power cable for the modem from the power source. In some cases, the modems have a backup battery, remove them from the modem.
Wait for at least 30 seconds, put the battery back on if you've removed it earlier.
Connect the modem back to its power source. Lights will start blinking on the modem, wait till they stop blinking.
Finally, plug your router into the power source. Just wait for a few minutes for the modem and router to fully power on.
Try connecting the PC again.
3. Connect A Different Frequency Band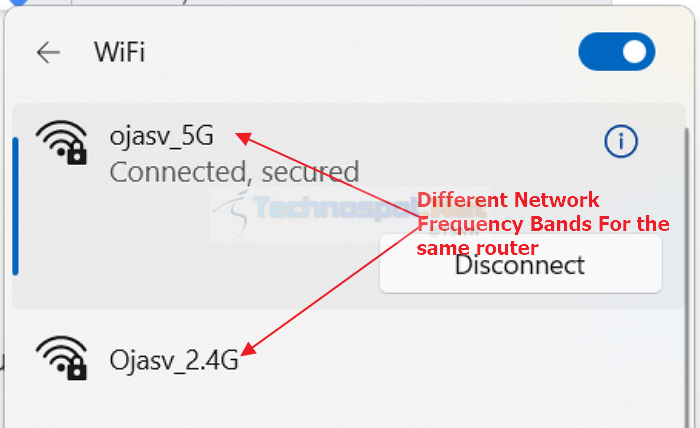 Open Wifi settings and look for the Wifi network you are facing issues with and now, disconnect that network and reconnect after some time. You can try connecting to a network on a different frequency band.
Most of the consumer WiFi routers broadcast at two separate network frequency bands: 2.4 GHz and 5 GHz. You can see them as different networks in the list of available WiFi networks on your Windows PC. If both the 2.4 GHz and 5 GHz networks are present, try connecting to the other network.
4. Forget Network and Connect Again
Sometimes, methods that may seem peculiar work like a charm. This might be the case here. Follow these steps to forget a WiFi network on Windows.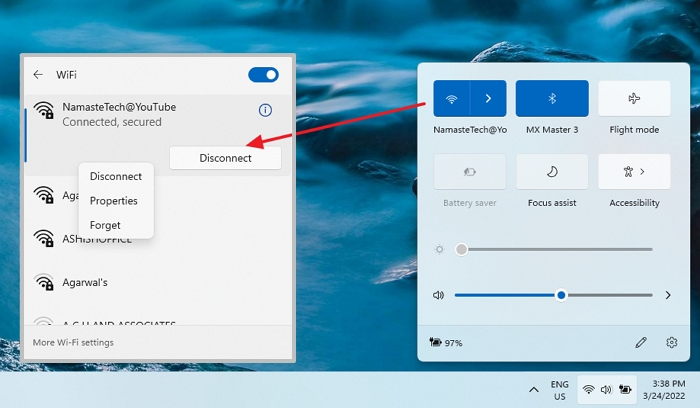 Open Windows Action Centre by pressing the Windows+A button or simply clicking the battery, volume, and network indicator area on the taskbar.
Now in the Wifi section, right-click on the network you are facing issues with and select forget.
Finally, connect to your network again by entering the correct password.
5. Change Network Mode
You can also try changing your network mode, here's how you can do it on your Windows PC.
Open Control Panel and below the Network and Internet Settings, click on View network status and tasks.
Choose Change adapter settings from the left pane and find your wireless network adapter. Right-click on it and open Properties.
In Properties, press the Configure button.
Go to the Advanced tab, and find Wireless Mode by scrolling down, click on it.
In the end, change the Wireless Mode similar to your modem's mode and press OK.
Why Does My Computer Keep Disconnecting From The Wifi?
While there can be many reasons for it, the primary reasons for your computer disconnecting from the Wifi network, again and again, including a faulty network adapter or driver, unsupported frequency band, too many users on the same wifi, or many others.
Does Restarting Wifi Router Improve The Internet Speed?
It does not typically improve the internet speed on your computer, but if you are encountering issues with the WiFi, you should consider restarting the router. Generally, too, you can try restarting the Wifi router as it refreshes the network.
In this article, we discussed WiFi connectivity issues on our Windows PCs. Internet access is essential for performing any web-related task on our computer, and a bad WiFi connection can completely ruin your experience while also affecting your efficiency and productivity.
We've walked you through the methods that can help you fix this problem without the assistance of a professional. It is recommended that you first run the Network Troubleshooter and follow the steps that we have listed there, and then proceed to the fixes that we have mentioned.