Flickr with its recent announcement,  has now added social sharing buttons which makes it easy for anybody to share any image on Facebook, Twitter, Tumblr and Blogger, Live Journal, WordPress and Yahoo Pulse.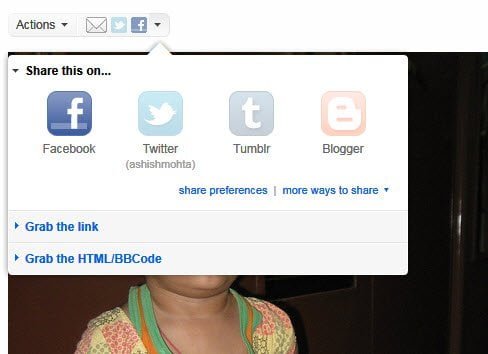 Interesting part is if you have a photo on Flickr which is open to all, it can be shared by any user even if they are not signed into Flickr. They will be asked to login and then share the url via the Twitter Web Interface.
For Facebook they seems to be more careful and lets you share images which are not public with your Friends and if there are photos which are public, can be automatically streamed to Facebook Feed.