Hipmunk is a flight search engine with just one goal, save your time figuring out which flight to choose and let you choose instead.  When you make a search the result at first glance gives you clear idea on how much time each flight will take which is one of the important factors while choosing a flight. They use an algorithm, Agony which uses a combination of Price, Duration and number of prices.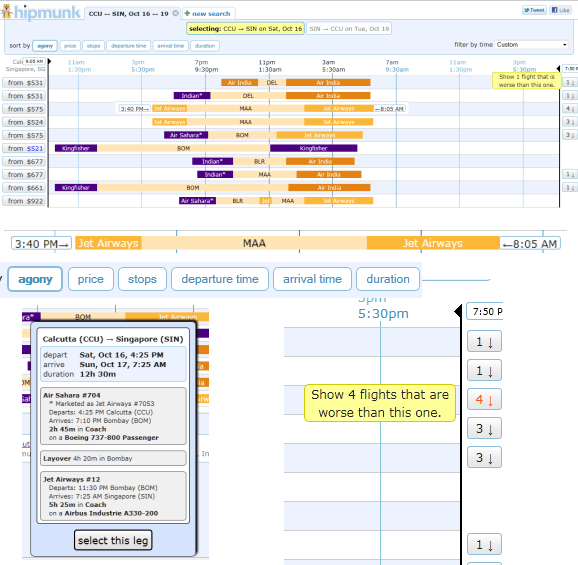 Features :
Search result in just one page.
Lets you compare flights one with other.
Hovering over one flight gives you detail of transit.
You can also sort according to factors like price, stops, departure time etc.
Tabbed interface makes it really easy when you want to book return tickets.
You can also make searches on different tabs.