Flipkart, India's one of the leading online shop, has launched their android app for the first time and its first on the popular mobile platform. I have been using the app from sometime and to my experience overall interface and design are well done. That said its a native android app and not a wrapper which many might have thought on first though.
The app also makes sure that you can buy stuff online from Flipkart.com and not just browse the products. You will be able to login using your Flipkart account and view all your orders and track them right away.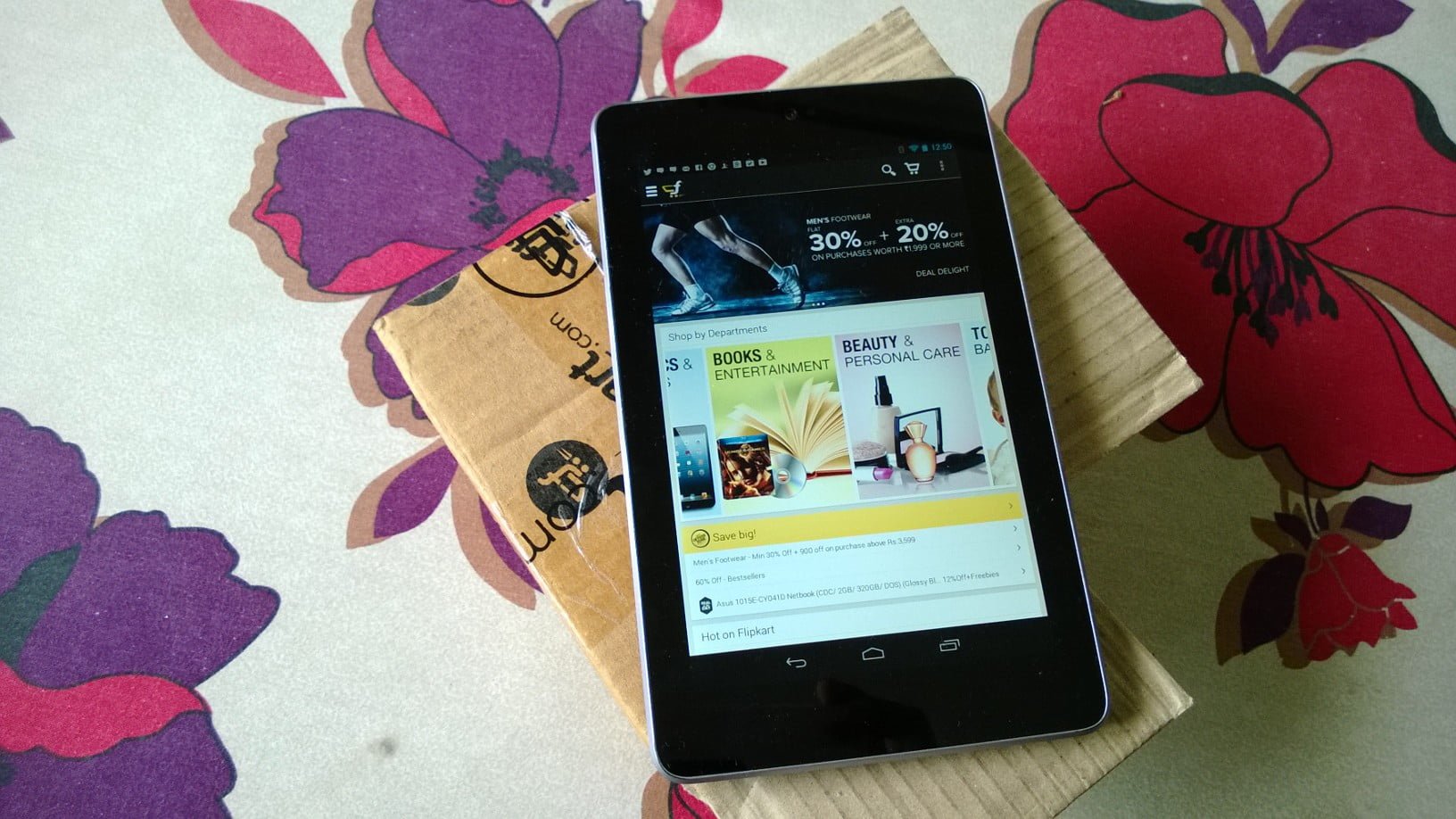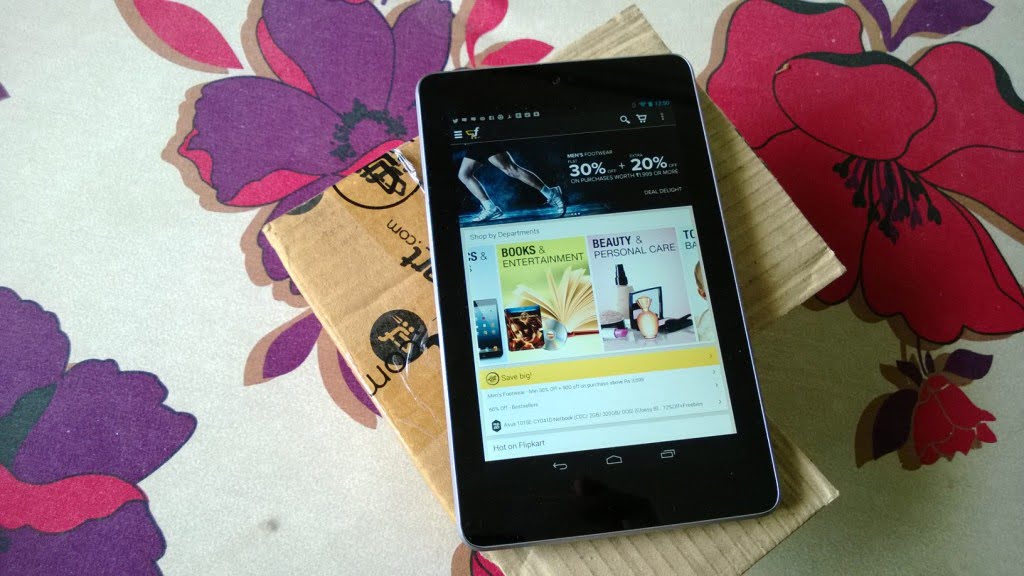 Features of Flipkart Android App :
The app design is well done and has been given a thought.Though its bit different from traditional app so you might have to spend a bit of time understanding what is where. As an example you will see an extra design overlay for related products while you are checking out one.
Supports  voice search and barcode scanning.
You can sort and filter products based on type, price and availability.
It partially works offline by saving your recently viewed items on your tablet or mobile. That way if you want to check back on a product again either you save bandwidth or works without network connection.
You can share product information with friends easily through call, sms, emails, social media.
Comes along with an App widget that showcases/highlights the sites' top offers on your home screen
However there is one drawback that's still around is it is not supported on Landscape mode but only Portrait mode. This will be a bit of inconvenience for tablet users as they have more view area and using in landscape mode is much more comfortable.
[appbox googleplay com.flipkart.android]