Snagit is probably the best tool to create screenshot but if you are looking for some free tool, Fireshot addon for IE and Firefrox is worth it.
This addon is a complete screenshot manager which allows you to take screenshots of visible area or entire page and then lets you add annotations, text, marking, shapes, lines which is supported by most of the image capturing tool.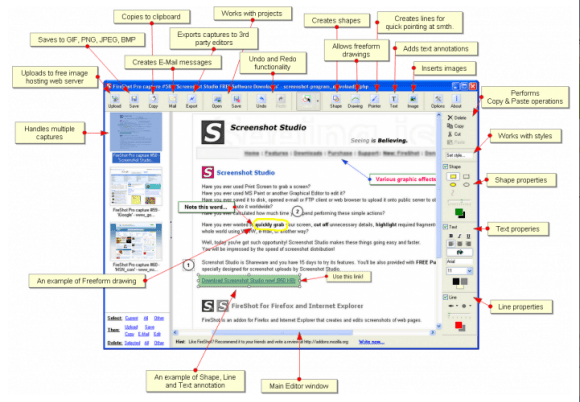 Apart from this you can also upload images to free hosting service, handle multiple screenshots, send email, open the aptured area in external editors etc. The editor opens in new window without blocking the browser, so you can surf and keep on taking screen shots.
The only thing missing in this screen capture alternative is that it does not allow you to capture any selected area. It captures either the whole screen or visible area. So you might have to do a little work to trim out the unnecessary parts.