If you've ever found yourself rushing past hundreds of unfamiliar vans, jeeps, and SUVs while searching desperately for the parking place you were sure you'd recall, you're not alone. Unless you're one of the lucky ones endowed with a photographic memory, finding your parked car in a busy, homogenous lot isn't simple. They're not always the most precise — and some take more tweaking than others — but they may be a blessing in the exemplary scenario. 
You can note where you parked your car and instantly locate it again with the correct smartphone app. Let's get to know more about them by going through the below list of applications.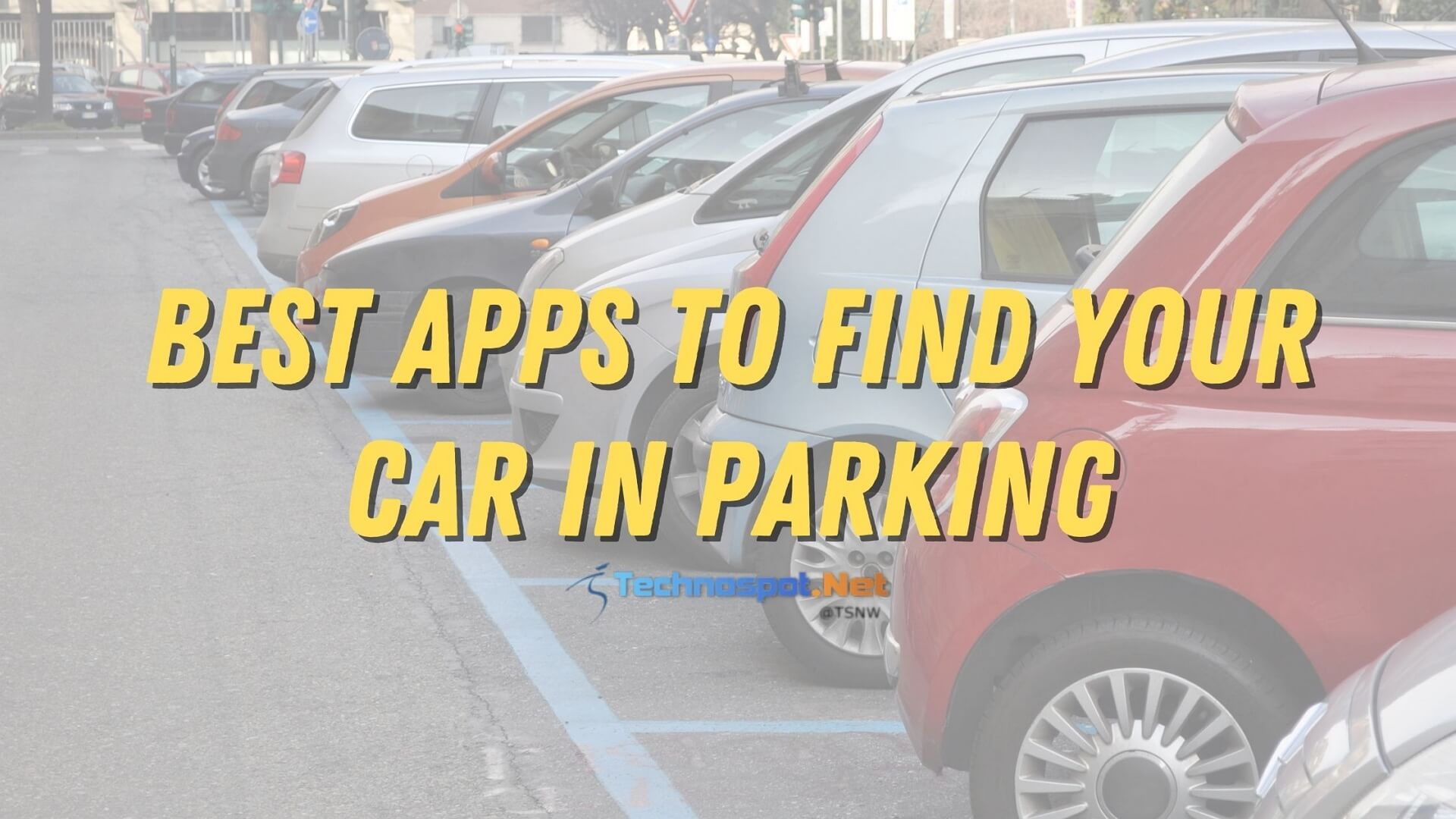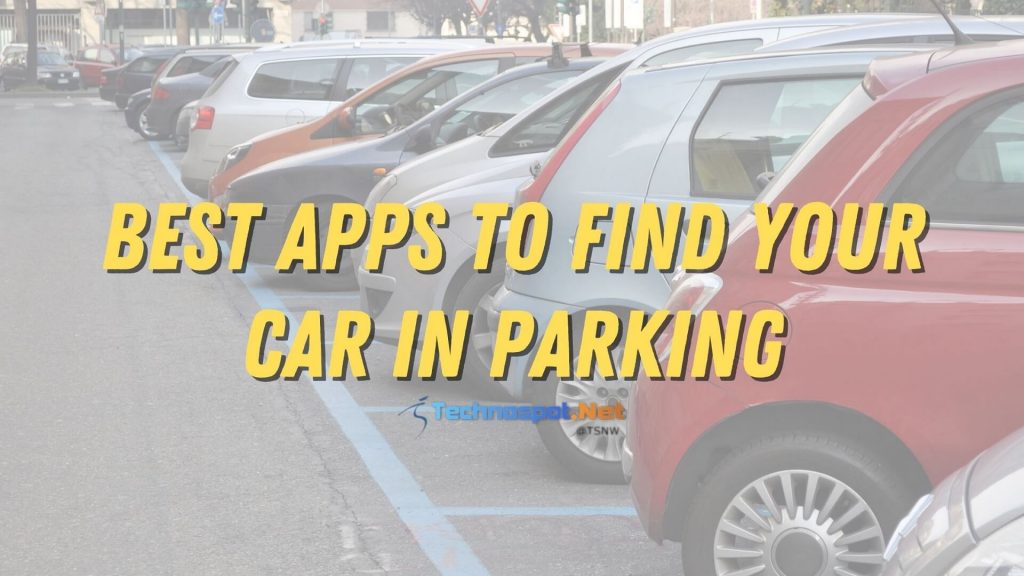 Best Apps To Find Your Parked Car
Below is a list of some of the best car finder apps trusted by thousands of users.
Parkify

Google Maps

Find My Car

Waze

ParkMe

Find Your Car Using AR

Honk

Parking Pin
Make sure to try each of them to figure out what works best for you.
1. Parkify (iOS and Android)
Parking may not appear all that different from the other car-finding applications out there, but its innovative features let it stand out from the pack.
The app includes a parking space finder, and if you can't locate a location to park your car, the app will inform you where other users just left an available spot. Bluetooth Auto Connect, another excellent function, even utilizes your phone's Bluetooth connection to determine when (and where) you've parked.
Parkify works in other people's cars, too, owing to motion detection.
2. Google Maps (iOS and Android)
Google Maps, the navigation program from Google, can remember where you parked. After you've set your phone's location services to "Always," switched on "Know where you parked," authorized Google Maps to access your Motion and Fitness Activity. Optionally, link your phone to your car's sound system through USB or Bluetooth; you're ready to get started.
The app captures your parking space by recognizing when you've stepped out of your car, saves your parking position in the saved parking page of Google Maps, and gives you alerts that explain where you parked and how long you've been there.
3. Find My Car (Android)
A straightforward app, Find My Car makes it simple to record your car's location and find it later. Open the app and press the Park button. You may then add a note to your location and snap a snapshot of it.
Open the app again and tap the Find My Car option when you're ready to get back in your car. Just follow the direction of the pointer, and the program will take you to the appropriate area.
Touch the Add New Car Location license plate button on the main screen when you park your car. Tap the Mark Location button. Name the place and pick the location type, then hit the Save location button.
When you need to find your car, open the app and press the back to location option. You'll see the position of your vehicle shown on the map.
Download | Android
4. Waze (iOS and Android)
Waze is a famous social-based software that provides you with real-time driving instructions based on users' traffic reports. Though most users know about Waze for its directions and traffic updates, it also offers a parking option. To utilize this function, close the Waze app once you've parked, and the app will automatically put a pin to the parking position on a map. You'll see where your car is parked as soon as you open your app again. It also shares a walking ETA to get there.
5. ParkMe (iOS )
ParkMe is an award-winning app that helps you find a parking place. The app works in approximately 123,000 locations, 9,700 cities, and seven continents. It's the largest and most accurate database where you can view real-time information on how many places are available and where the app is continually updated for accuracy.
6. Find Your Car Using AR
If you pick, Find Your Car with AR, open the app before leaving your car, press the button when it's time to find your vehicle, and start the app again. A substantial red arrow indicates in the direction of your car; follow that arrow.
You may alter the display from a conventional map to a satellite or between a standard or augmented reality map. The AR map displays your actual surrounding region so you can see what's around as you go to the car.
Download Find Your Car Using AR
7. Honk (iOS & Android)
Honk may not be as sleek as other car-finding applications on the market, and it's geared for parking meters rather than parking lots. That said, it's chock-full of handy features that make finding a parking area – and your car — a snap.
Honk automatically identifies your parking spot using GPS when you set its meter alarm (and lets you adjust the parking pin on the map when GPS accuracy falls short). If you're not sure that's enough to remember where you parked, you can also attach a handwritten letter, photo, or voice memo to your parking pin. When it comes time to travel back to your car, you'll get an alert on any devices you've already synced with the app, including your iPhone, iPad, and Mac.
8. Parking Pin (iOS)
Parking Pin is a good tool if you're searching for worry-free parking software that performs the heavy job for you.
The app's main feature is automatic parking recognition, which employs Apple's motion coprocessors and Location Services to find your parking location as you park. Parking Pin records your current position in the background, whether your iPhone is asleep or you're using other applications. There's also a full-screen map with a compass and walking instructions. It includes distance to your car, the street name, the date you parked, and how long you've been parked. The latter features, best of all, function without Wi-Fi or mobile connectivity.
The automatic parking detecting feature of Parking Pin requires an iPhone 5S or newer, as previous devices lack Apple's motion coprocessor. That isn't to say the program won't operate; it merely uses GPS by default.
Conclusion
So, from now on, you won't have to pay to get a GPS locator for your car; as you can see, there are a variety of free options available for both iOS and Android devices. You can choose from these various options to follow our recommendations. All you need to do is connect your car to your device and begin receiving information on where your car is as well as the availability of parking spaces.