ICC Cricket World Cup is going to start soon; people are looking for ways to track the matches. Here is a free Android app, which can help you to know the match schedules. Named as Schedule View, this app can help you in getting the match schedules.
Here are some of the snapshots of the app –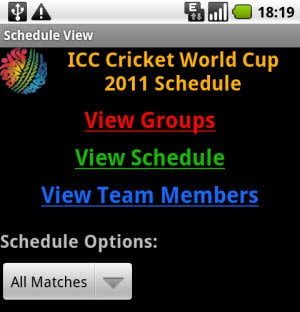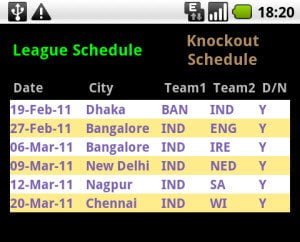 The app doesn't only allow you to get the schedules, but also you can get to know about the members of every team. Groups can also be easily viewed. You can also get a quick access to matches scheduled for specific team, and on the same lines, one can get a list of matches scheduled at any specific location.  Though the app is fully offline, but doesn't require very huge storage space, it needs just 152KBs.
So, go ahead and get download this app, so that you don't miss on any match. However if you don't want do download the application you can still get the schedule for ICC Cricket World Cup 2011.