HotelPal is a nifty Android app, which is designed in such a way that wherever you go, finding the hotels in the vicinity and making a choice out of available options is a child's play.
As soon as you launch the app, it tracks your locations and shows you the nearby hotels, as shown below.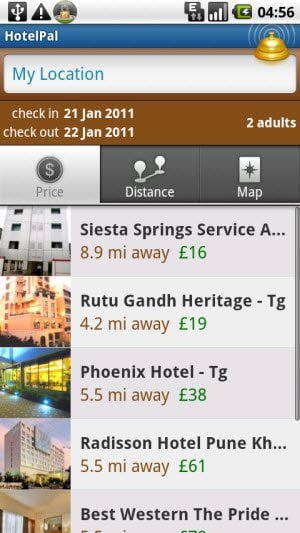 Later you can touch any of the results to get a better insight about the location, star rating of hotel, types of rooms, etc.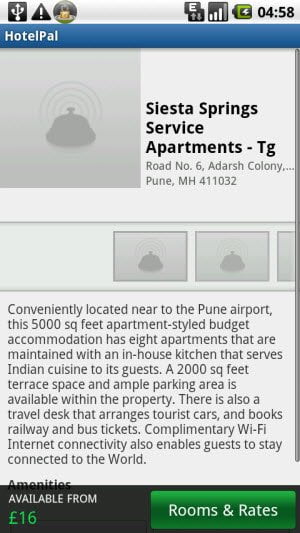 Later you can touch the 'Rooms & Rates' button to get an overview of the types of rooms available, and the tariff as well.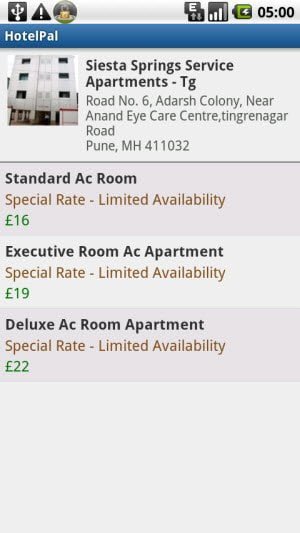 It's not that HotelPal gives you the information about nearby hotels, simply key in the location, or the name of the city, change the check-in and check-out time, specify the number of pople, and it will give you all the details, as shown below.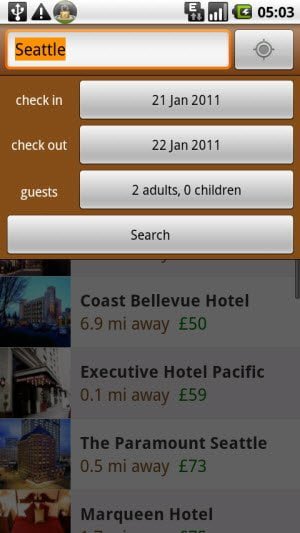 Option to see the map; so as to get a better idea of location of hotel is also there.
Once you have decided on a hotel, you can easily make a booking as well using HotelPal. Overall this app seems to be a great way to make hotel bookings on the fly, if you are a frequent traveller, don't miss to download and install it on your phone.
Search the Android Market for 'HotelPal'