A very important use of mobile camera which we all have done at some point of time is using it as a document scanner. Generally the photos clicked using the camera of your mobile device work pretty fine as a scanned document. Here is an Android app, named as CamScanner, which makes this process of scanning documents using the mobile camera simpler and better.
As soon as you launch the app on your device you can get a quick tutorial to make you completely familiar with the app, here are some of the snapshots of the app which will also explain the working of the app, have a look –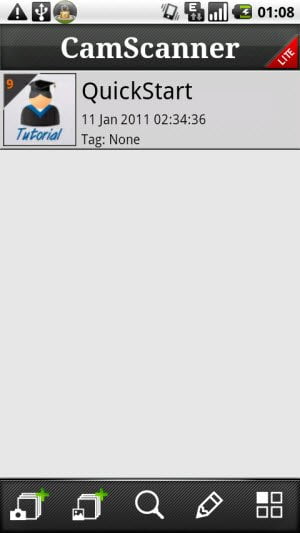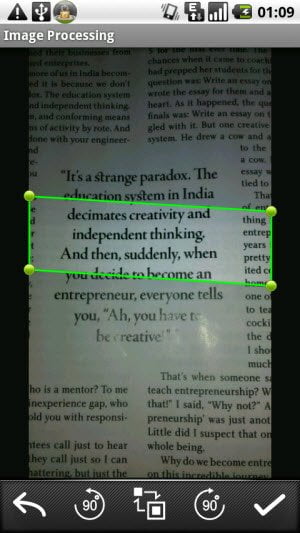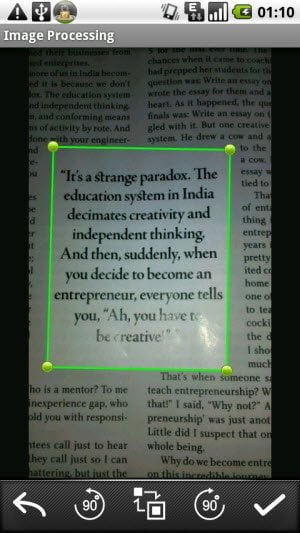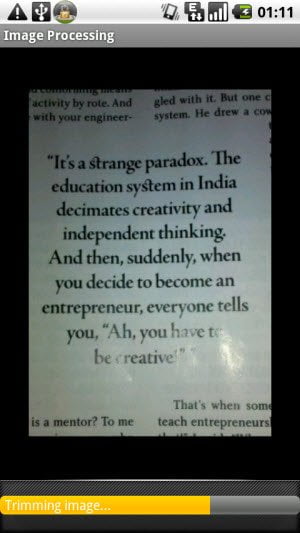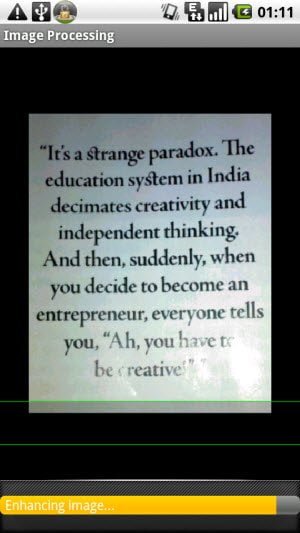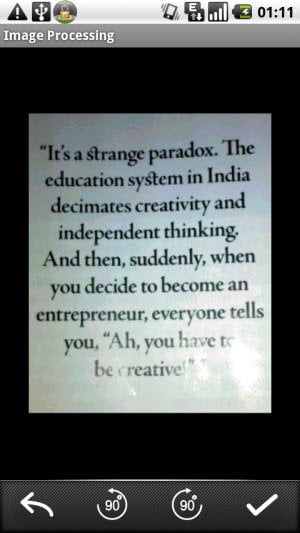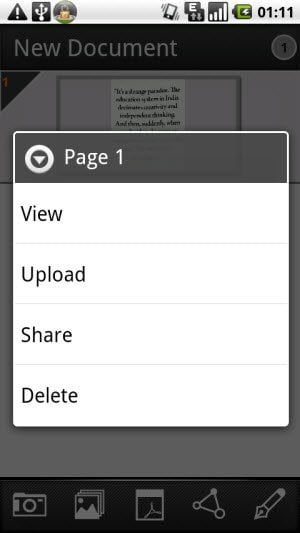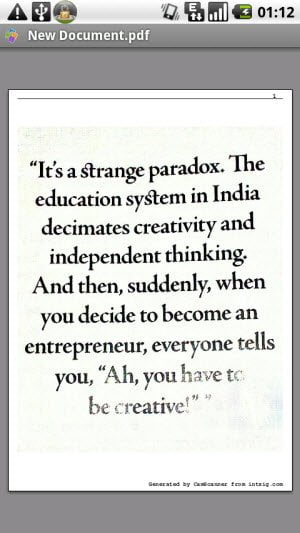 As the snapshots above clearly show, CamScanner allows you to do scanning using following steps –
Scan a document, i.e. shoot a photo of the document with in the CamScanner app, or open a document from your media gallery.
Select the part so as to omit the undesired part of document.
Click on the done button, so that CamScanner trims and enhances the quality.
Now, you can convert this image file to PDF instantly using the Adobe's Acrobat logo like button, or name the file using the pen like button.
Share it the way you want, email, or upload options are available as shown.
I loved using CamScanner, and in my opinion is a must have tool for your Android device, so go ahead and download it now, and share you experiences with us.
Search for 'CamScanner' in the Market to download it to your device.