In the earlier post we talked about Add to Calendar Application from Berry logic and here is another awesome application which will help you manage your tasks when you have multiple things to do.  Be it a new year party or your House hold stuff, a checklist always works good.
bbChecklist is a simple application which  lets you create simple checklist.Here are the features :
Create any number of checklist, there is no restriction on that.
In case your checklists fall in same or similar groups you can add dividers.
You can add detailed notes for each step in the checklist.
Skip, Copy existing checklists, use shortcut keys
and the Best is you can Email this checklist in form of bullet points including the notes.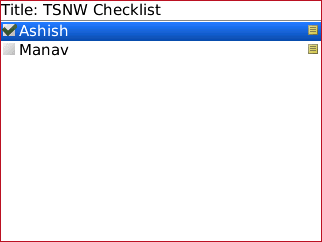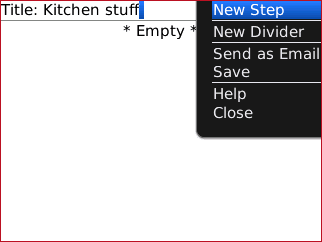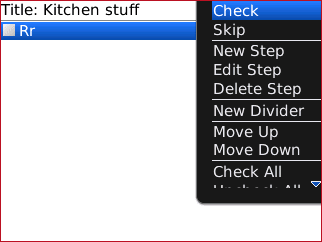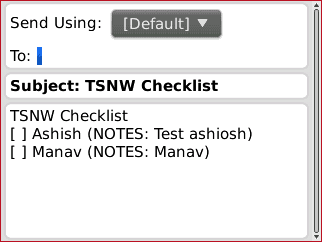 bbChecklist requires BlackBerry OS version 4.2 or higher.
bbChecklist OTA Download (Version 1.2.0)
bbChecklist ZIP Download (Version 1.2.0)
URL for OTA download: http://bbsoftware.info/files/bbchecklist.jad