Looks like Adobe is has opened up its Creative Suite 2 for free to everybody which incudes Adobe Illustrator, Adobe InDesign, Adobe Photoshop CS2, Adobe Image Ready and Adobe version Cue. This definitely does not look like any mistake because everything gets registered under your Adobe ID i.e. if you don't have one, create one right away.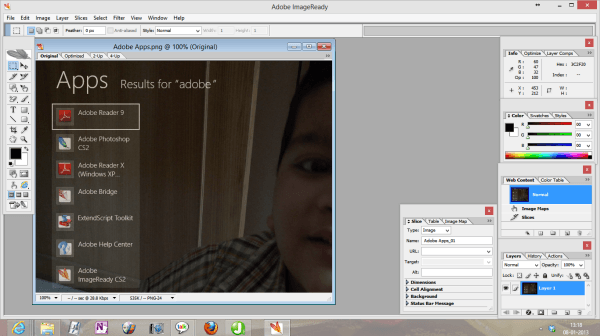 Steps to download :
Creative Suite :
You might be sent to login page where either you can register or login with an existing one.
Now depending you are on MAC or Windows, look for DMG or Executable file under WIN and Mac Section.
The whole setup is available into three + one part ( Creative Suite Disc 1, 2,3 and Extras.)
There is a serial number which you will need when installing the software.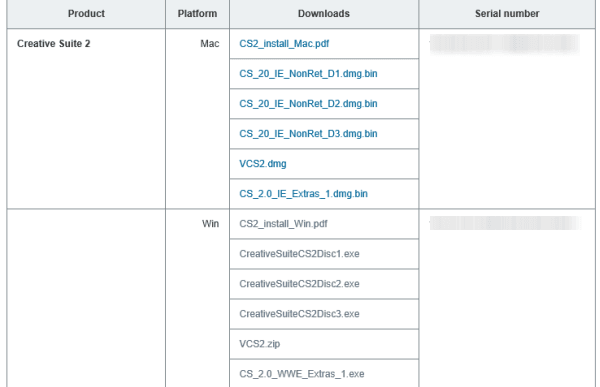 Individual Package : If you scroll down the same page a bit more, you will see that individual packages are also listed i.e. Adobe Photoshop, Illustrator etc with individual serial keys. So if the installation steps (mentioned below) looks complex, you can download these and install separately.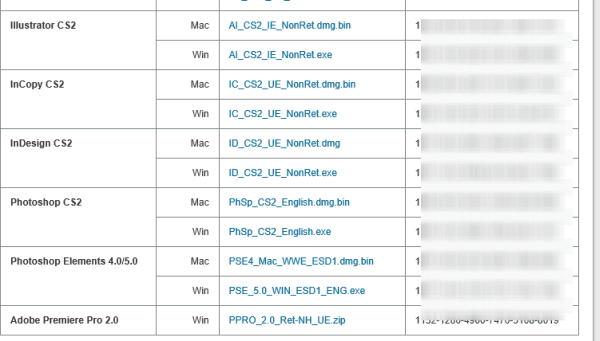 How to install :
Installation might look a  bit tricky for users who haven't done any software installation which is in multiple setup files. After you have downloaded, make sure to run the first setup files which can carry on installation of other software which are inside the other two setup files.In case you get confused, extract each of them into same folder and initiate the setup from Creative Suite CS2 folder.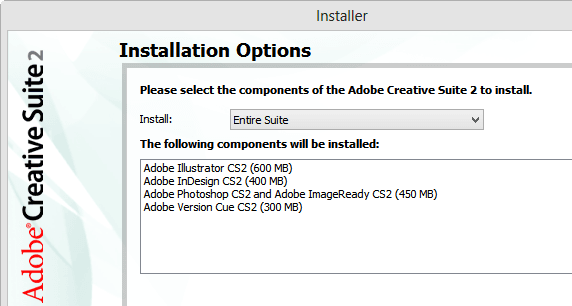 No matter you use it or not, these software sometimes come in very handy. SO make sure you grab it and download it or at least make note of the serials to use it later.