Animal lover? Love to have animals as your desktop wallpapers, here is a set of themes which is based exclusively on Animals, using these themes you can have several Wilds and Pets as your desktop background. Microsoft offers you seven Windows 7 themes, which are solely designed to quench the thirst of Animal Lovers.
Personally, I don't like cats at all, however this theme has 10 cat wallpapers, and I am sure all of them are cute enough to impress any cat lover. Have a look at some of the wallpapers from this theme.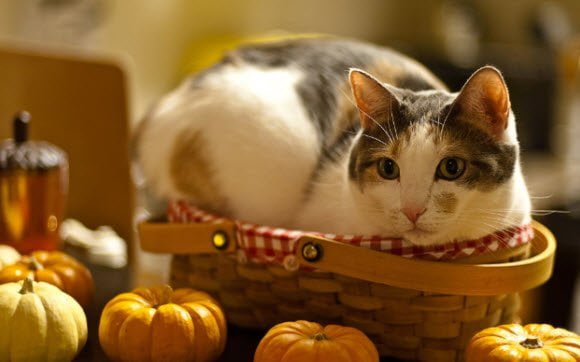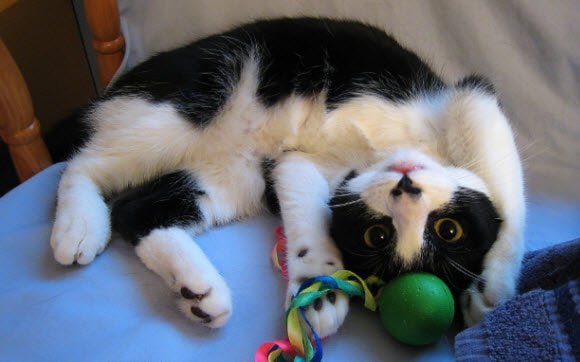 10 beautiful Dog wallpapers are bundled together to create this lovely theme, as the name itself says, this theme showcases Dogs trying to fight out the heat of summer, some are in water, some trying to have a cold breeze in the garden and so on. Have a look.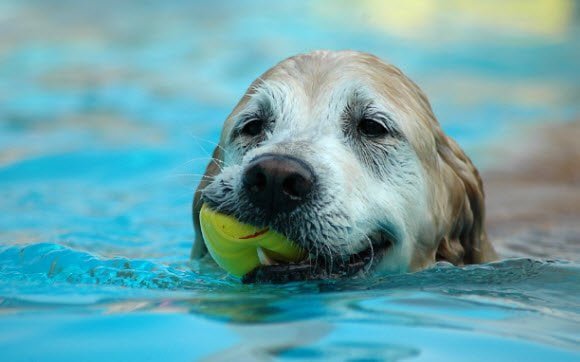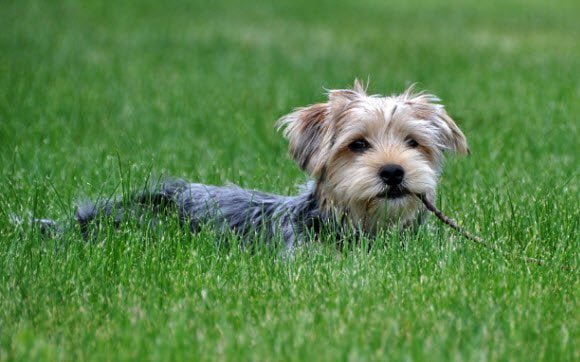 Wolves theme for Windows 7 allows you to flaunt the Wolf wallpapers on your desktop, you can feel the aggression of this animal from its eyes, sees the scaled wallpaper versions below.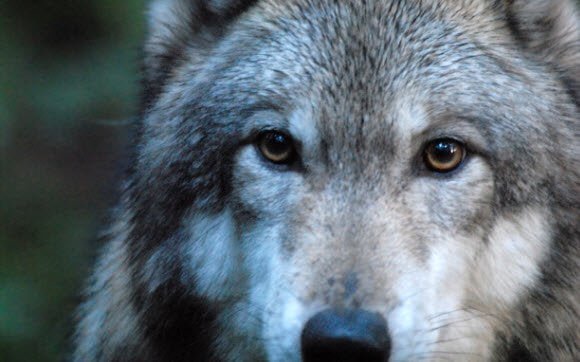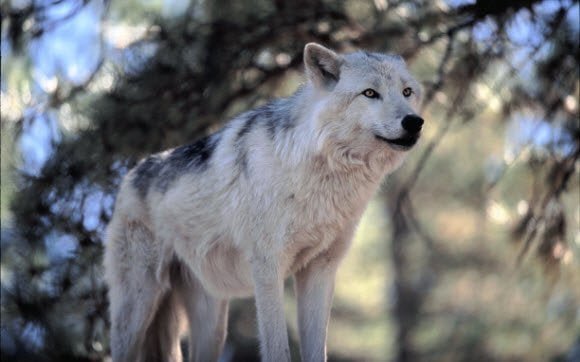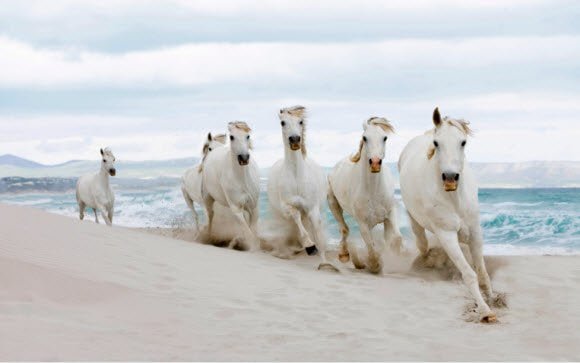 Another lovely theme for Horse lovers. A set of 10 wallpapers which features white horses running across sea shores. These are the examples of some real good photography, I am really in love with some of the Wallpapers in this theme. Grab this theme now.
Tigers theme for Windows 7 has six Tiger Wallpapers; all the wallpapers are nicely shot photos of Tigers in different positions, have a look at some wallpaper from this theme.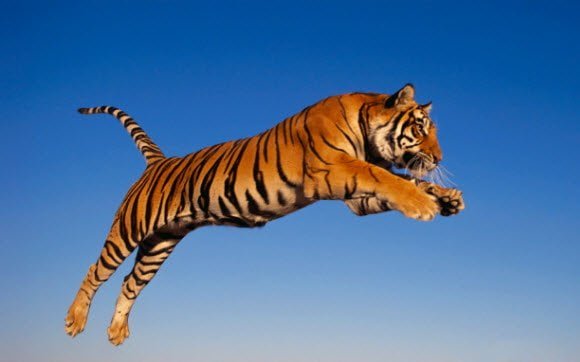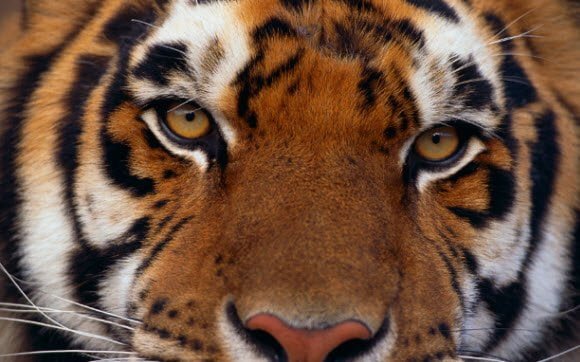 You can download all these from official Microsoft Theme Download Page, also you can find two more themes on this page.
First is Cats Everywhere, have a look the wallpaper folder for this theme.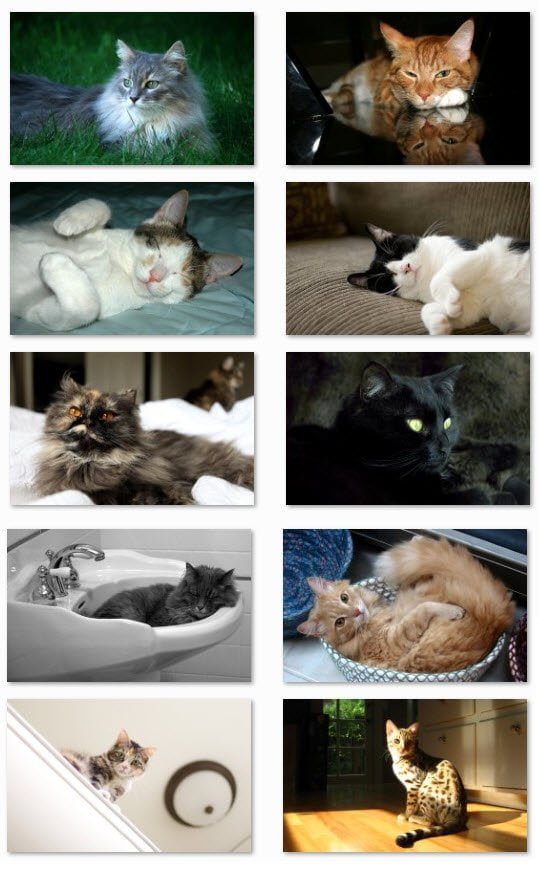 And second is Dogs in Winter, which has following Wallpapers.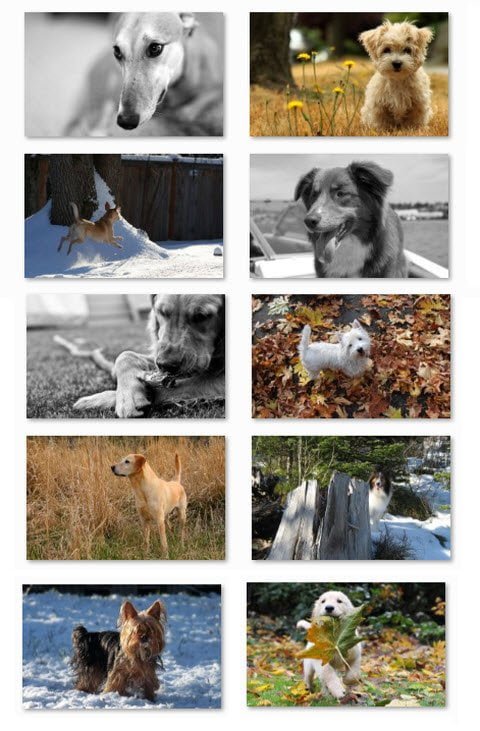 So, if you too are an Animal Lover, go ahead and grab a theme for yourself.
If you are looking for some amazing Animal Wallpapers, you can try our Free Animal Wallpaper Download Section.