Love books? Here is something for you; BooksShouldBeFree.com is an online resource to download several books in audio format (both zipped MP3 and podcast).
Books here are categorized by genres like, Adventure, Philosophy, Humor, Literature, Mystery, History, Romance, Poetry, Non-Fiction, Science Fiction etc.
There is also a category of Top10.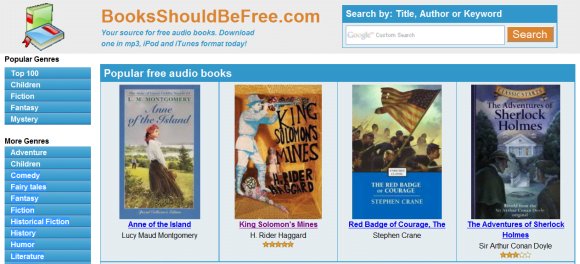 No registration, no login, simply browse the collection, choose your book, and start the download in desired format.
This is a great resource for the people who prefer podcasts over reading.
I have been downloading some of my favorites, the audio quality is awesome, listening to these books is a pleasure, try it now.
Visit here for more Book Reading Resources