2010 FIFA World Cup is about to begin, the Soccer and Football fans across the world are excited to catch the fun. If you too (unlike me) are a fan of this game, and don't want to miss the fun even while away from your TV, here are is the list of apps which can keep you updated on every aspect of this tournament.
If you have any one of the iPad, iPhone or iPod Touch, here is the app which can help you to catch all the action and fun.
ESPN 2010 FIFA World Cup By ESPN : This app is Free, and can be downloaded from the official download page. The new features claimed to be introduced in this version are :
Live game scoring
Tournament stats and tables, including bracket view
Free video vignettes profiling all 32 teams
Here are the snapshots for this app.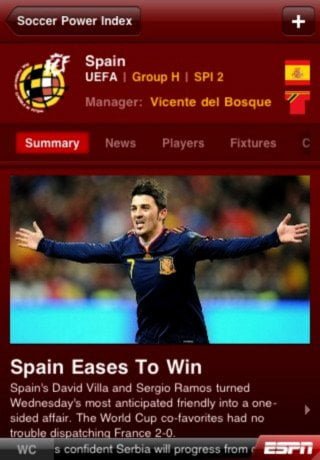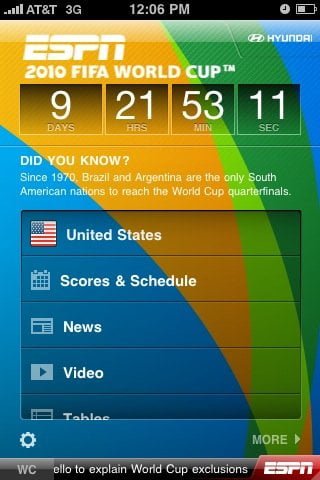 More snapshots can be seen here on the official download page.