If you love those fancy screensavers, here is a screensaver which you will love to download, named a Gravity Free Clock Screensaver is available for free download. As the name says, it displays a Clock, the clock seems to be gravity free, as it keeps floating, sometimes it can be seen in the sky, at times you can find it on the sea surface, etc.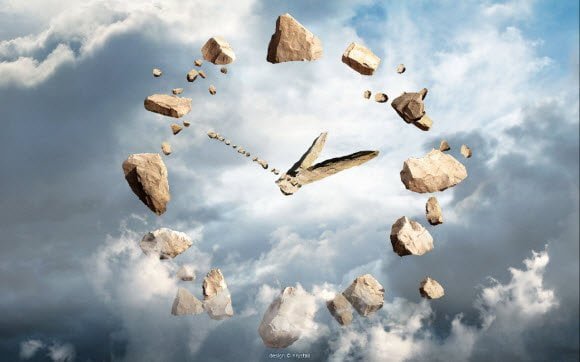 Whole clock is seems to be made up of stones of different size, even the hours, minutes and seconds hands too look like a stone work. The screensaver doesn't have any 'settings' options simply install it and decide the waiting time before the Screensaver starts.
No doubt the Gravity Free Clock looks pretty amazing, so, go ahead and grab it now.
Download Gravity Free Clock Screensaver
If you love screensavers, you can try the Fire Screensaver (Ignites each window and icon) or the UsefulSaver (Display CPU info, RAM info, disk activity, disk space, top 5 processes, etc.).