In this Windows 7 Theme post, we are talking about Full Glass theme for Windows 7. These themes make almost everything fully transparent on your Windows 7. You can see through almost all the windows, have a look at these snapshots below. Yes, it gives a full glass effect.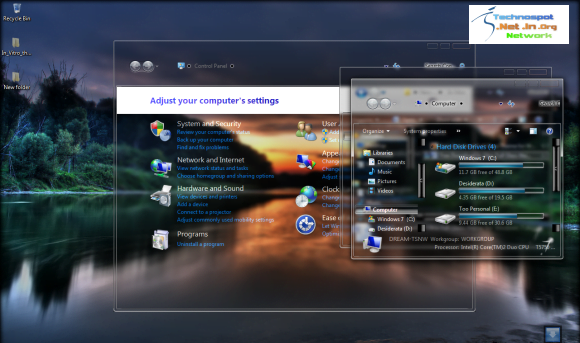 Free Full Glass theme for Windows 7
Glass Onion Theme
Aero VG Theme
Wishful Dream Theme
Black Transparent Theme
Glass Onion Theme
While Onion has nothing to do with it, the theme offers three visual styles:: Dusk, Dawn and Noon. It supports for top, bottom and left taskbar, two different fonts: Windows default Segoe UI font and smaller Calibri font.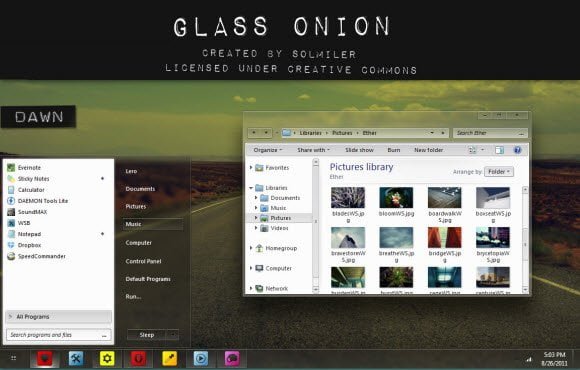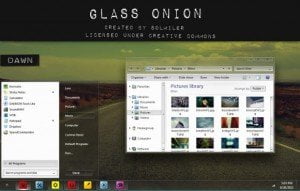 Aero VG Theme
"AeroVG Se7en" theme provides excellent transparency in Taskbar, Start menu, Explorer, etc. It also changes lots of visual things like menubar, progress bar and much more.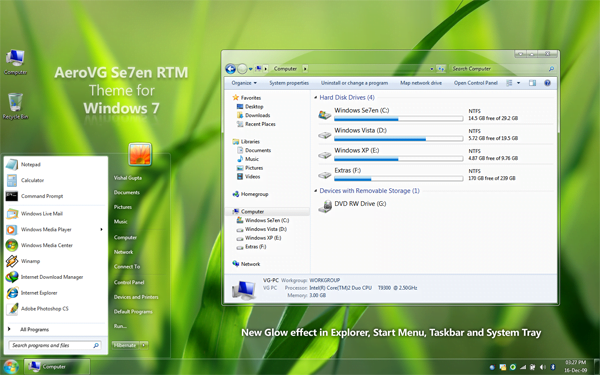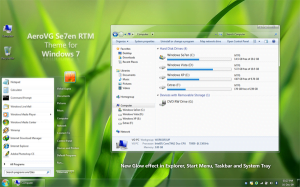 Wishful Dream Theme
This theme comes in Green, Blue, And Dark green colors. All of them mix well with the Windows and edges. What is unique about this theme is that both dark and light wallpapers go well with the theme.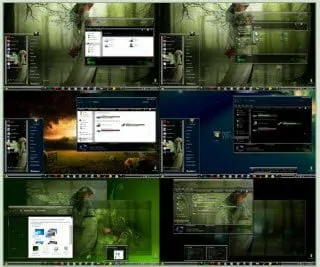 Black Transparent Theme
Need a transparent theme but cannot stay away from the love of Black Themes then this is what you need. This combines the combination of black shades with transparency mixed so you still feel good.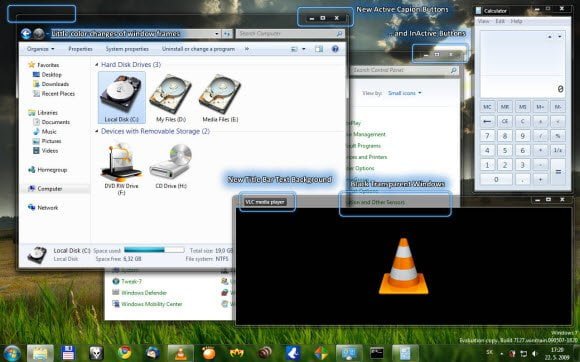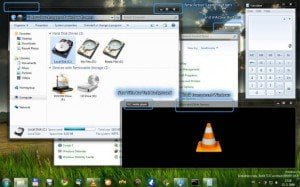 Also, check out our awesome collection of Transparent Theme  & have a look at all the Free Windows 7 Themes.