If you are trying to lose some weight and cut down the flab to make yourself look better,  and also you have any one of the devices iPad, iPhone or an iPod Touch, here is an awesome app, that will help you lose weight like never before.
Diet2Go is the Free app for iPad, iPhone and iPod touch, which can help you lose weight by giving you an access to a diet plan.
Here are the features of this app (as given on the official app page)–
The largest and constantly growing collection of diet plans for every lifestyle, taste, and preference
Weight-loss estimates based on your physical characteristics and activity levels
The Diet2Go plan manager that will guide you through your personal weight-loss plan day by day, meal by meal
Meal reminders integrated into your phone's calendar
Shopping list
Lots of weight-loss Tips & Tricks
Automatic diet updating
Supports imperial and metric units
Twitter and Facebook integration
Simple and intuitive user interface
Here are some snapshots of the app –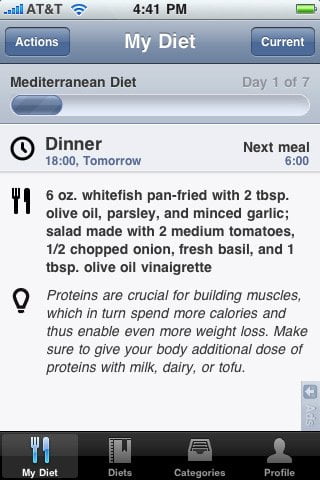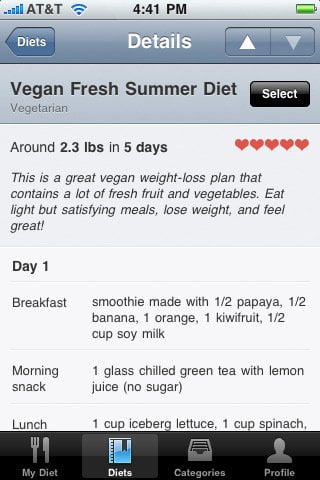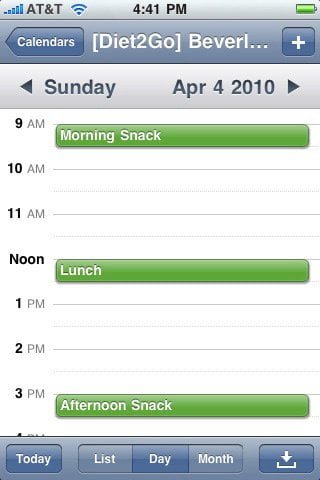 To see more snapshots and Download the app for Free visit the official download page for Diet2Go.
Happy Dieting 🙂
To see more Free iPad apps visit this link, also you might be interested in some amazing iPad Wallpapers.