Pong is another classic video game which is played between two players, like Air hockey and this is available on iPad also. I tried around 15 Pong games that's available for free for iPad and found Modern Pong and Pong4Four to be the best one.
Modern Pong
This is the best version of Pong on iPad even if you install the app which comes with advertisement. It comes with 8 kind of environment like Disco, Sea beach, Ocean and each of them have their unique sound. I loved that part, especially the sea where its bit dark and whales sometimes hide the balls under their shadow.  This game is two player game and come along with couple of power like freeze, power bat and blocks.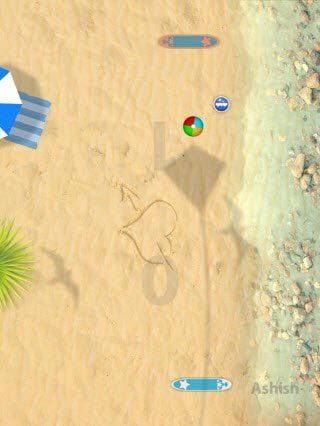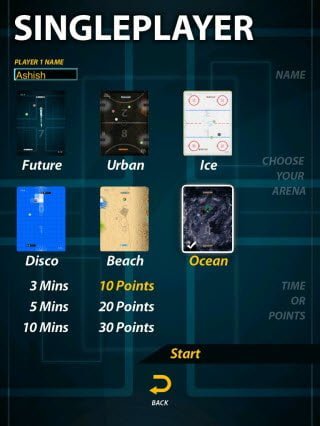 Modern Pong is available in Paid, Lite and Ad version. Check it here.
Pong4Four
I chose Pong4Four because it lets four people play the pong game which is not available in rest of the pong games.  Also its difficult because you get two balls to play with and it happens all of a sudden.  I will call this game a family game. There are not settings no options, just pong!!