I love cooking and though I don't get spare time to pursue this hobby but still seldom I am found in my kitchen, lately I was searching for some recipes when I came across this site www.recipelion.com, trust me this is one of the best recipe resources I have seen on the web.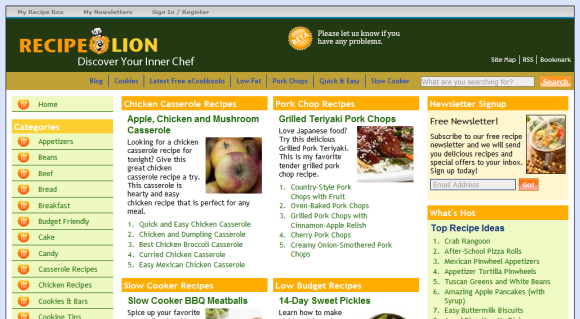 Here I found 2 Recipe Books which are free to download, here is a small description about what these recipes are all about (as given in the book) –
"Nearly every one of us has gone to a restaurant and had a meal that was so good that we wanted to learn how to make that recipe at home. The problem is famous restaurant recipes are tough to find, because restaurants can be very protective of their most popular recipes.
Luckily, many talented home cooks out there spend hours playing around with recipes to try and create copycat recipes of those famous top secret recipes. And while the copycat recipes may not be exact replicas of those famous restaurant recipes, they are so close that you will never know the difference. And some of our restaurant recipes – those from larger chains – may be the exact recipes."
Sounds amazing, isn't it?
So if you wanted to cook something as it tasted in your favorite restaurant, go ahead and grab your copies, and replicate your favorite dishes at home.
Download 27 Best Restaurant Copycat Recipes | Download 31 Secret Restaurant Recipes