Starting Windows 8, Themes are way different from the themes we had in Windows 7, so if you try to install Windows 7 Theme on Windows 8, it will work but then you don't get features like multiple taskbar, dual monitor support etc.  So below are list of themes which are just for Windows 8 Pro and Windows RT.  However if If you are looking for Metro Style theme for Windows 7, grab this one.
Panoramic Themes for Windows 8 / Windows RT
Bridges Panoramic  : This theme brings you pictures of the most famous bridges across the world like Paris, New York etc. Download
Cityscapes Panoramic : Some cities like London, Honkong etc give a great view from Sky and this theme brings this to your desktop. Download
Forests Panoramic : Love Nature ? Then tighten up for some awesome and spectacular view of Ancient beech trees in the autumn glow, redwoods wreathed in flowering rhododendron, a babbling woodland brook. Download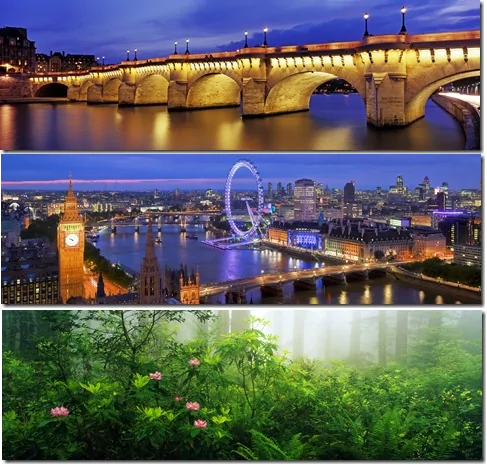 Horizons Panoramic : If you have always admired the beauty of mountains, nature and sea beaches, this theme will take you to Grand Canyon to the Yosemite Valley winter scene. Download
Majestic Mountains Panoramic :  Nothing beats the Himalayas, This theme bring you panoramic view of Himalayas, including Ama Dablam and Makalu. Download
Few more to check out : Waves Panoramic, Nightfall and Starlight
Tiles Series  Metro Theme
This series as of now are only replacing the Start Metro menu background. Also these themes need you to replace some of the system files ( uxtheme.dll and shsxs.dll ) which later can be restored back if you do no need them. So follow the instructions carefully which comes with it.
I have created a video demo for this to show how it works.
Tiles Series Black  ( 32 and 64 Bit )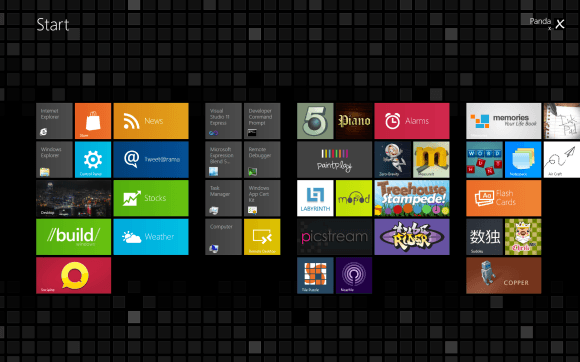 Download
Tiles Series Purple ( 64 Bit )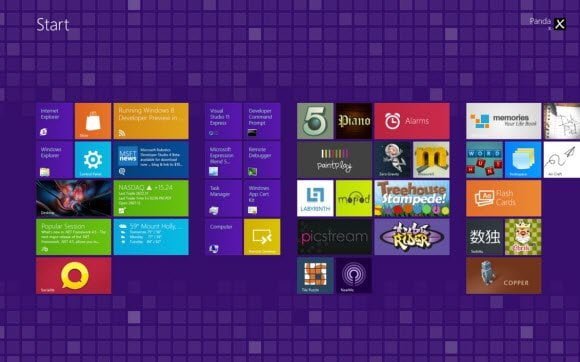 Download
Tile Series Blue 32 and 64 Bit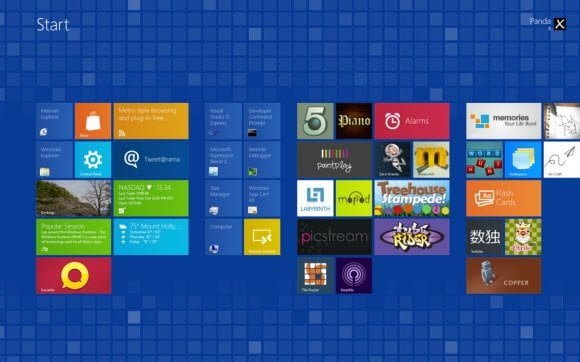 Download