Windows 8 Look and Feel will be similar to Windows Phone 7 User Interface which will bring the most important thing on top of your desktop. Consider this as better places UI running widgets which you use most e.g. Outlook, Calendar, Facebook Updates, RSS feeds, Skype etc.
We have three themes here :
Omnimo Theme
Group at Omnimo has released Windows 8 Theme which can be applied to Windows 7 to get the same look and feel and this is how Windows 8 will look when installed on Windows 7.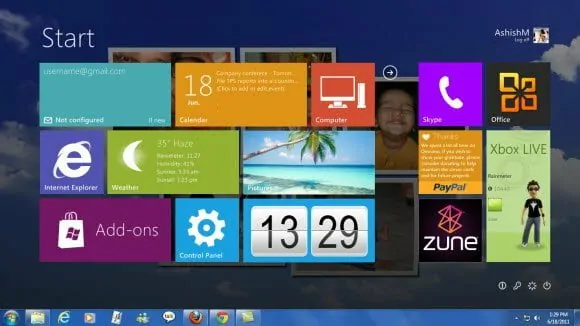 Video Demo on How to Install these theme :
Direct Link
How to install Windows 8 Theme on Windows 7
First install Rainmeter and run it for the first time. This is required else when you install any theme based on Rain meter, it will not work.
Choose the default setup options when asked.
Next unzip the Omnimo theme and look for a file which says SETUP.rmskin
Double click and it will restart rainmeter.
Next you will get options to select Resolution, Language, Theme ( Choose Windows 8 UI ).
Once installed you should see the Metro Interface like we see in the image.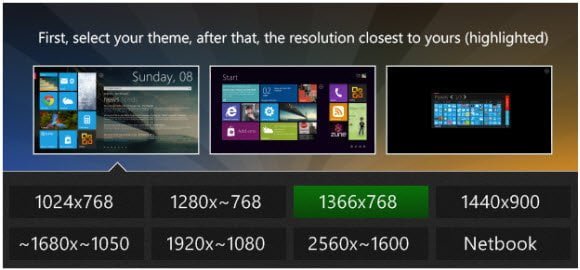 What is this theme exactly ?
The best part of this theme or rather User Interface is that it does not change anything on your computer or system files. It is more like a layer over your Desktop running lot of Widgets.
These widgets can be configured by you i.e. Add, Remove or change the options.
When you mouse hover the widgets or panels you get option for all the operations possible.
Some Panels can be resized.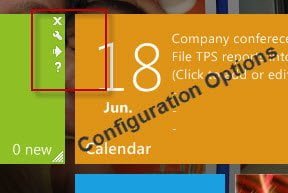 You can add more panels by clicking on the Arrow Button. All you need is to click and the panel will appear over the user interface. Drag and fit into a particular slot.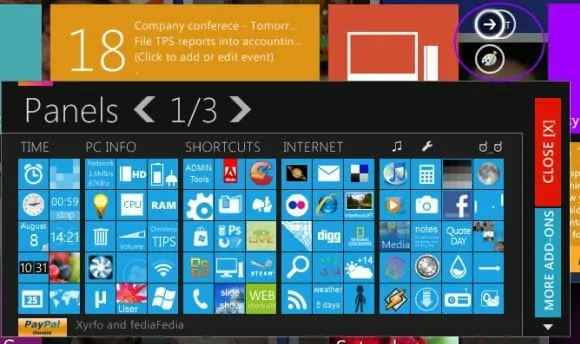 How to Download More Panels :
Ominimo has a lot of panels available for free. In fact it is available as a pack in various category e.g.  Fun, Premium, Pictures, Maps and Weather, Designer etc. You can download them from here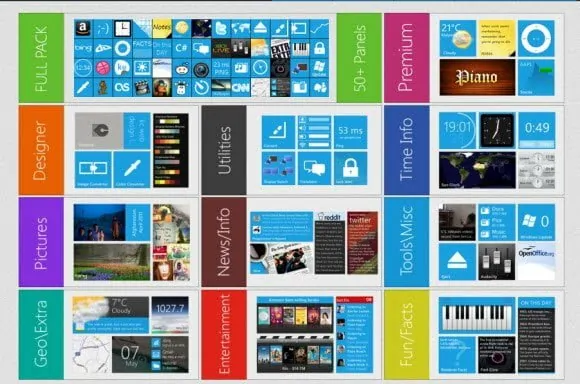 Just to make it clear, this is very stable release and will not crash your computer and since its runs on top of anything and does not change any settings or the default Windows 7 Theme, you will love to turn it on at your will and off.
Via Compixels
Mosaic Theme for Windows 7
This is yet another UI which emulates Windows 8 Metro theme. Its called as Masaic Theme. It comes with set of executable and pre installed widgets which can be turned on or off.  Below is a video on how to install and use it followed by feature list :
Windows 8 Metro like Side Control Panel to install Widgets.
Option to Pin Websites and Application as Widgets.
Windows 8 Like Lock screen which displays Date and Time.
You can run this on full screen and use Desktop Widget to switch. Desktop Widget gives you live preview of files on desktop.
The Widgets can drag and dropped at were on the screen. When you drag, you will get a gird like structure which will help you place the widget.
The default widgets can be closed only from control panel while widgets like Websites can be closed with a right click.
Some of the widgets are like shortcuts while some come with options.
It supports WPF and HTML(5) widgets
Newgen Windows 8 Theme for Windows 7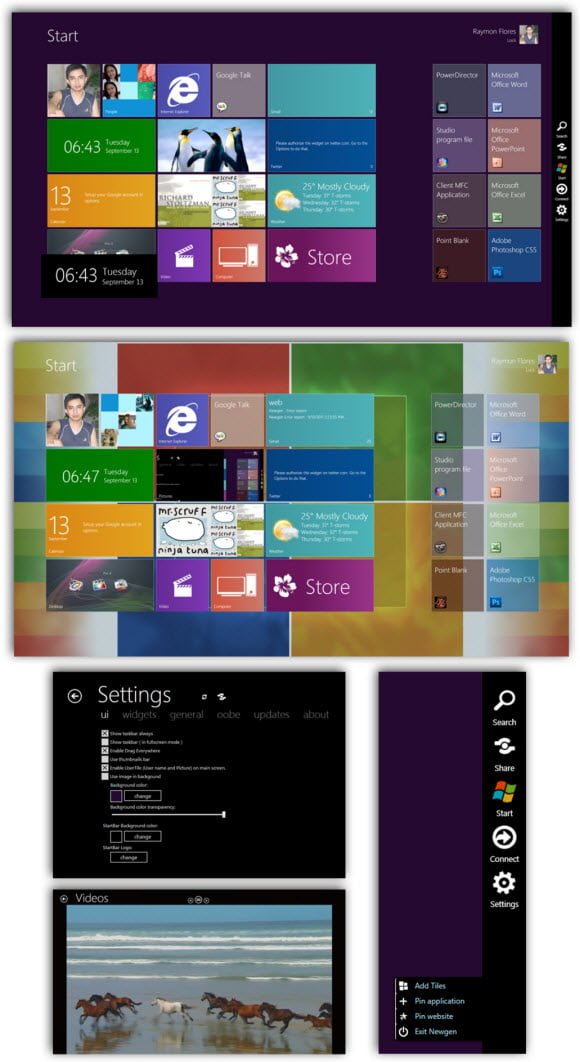 Features :
Windows 8 Like Metro App Look and Feel
Settings Section which allows you to change Widgets, Colours, Start Oobe, background transparency etc.
Windows 8 like Charm bar which includes sharing.